There was a time when the only way to shop was to go down to a store and buy over the counter. What would one's biggest worry have been at that time? In terms of crime, you might think about being mugged in the street or leaving your bag in the back of a rick but you'd never worry about an entire store is fake. However, being a modern-day shopper keeps you on your toes. Currently, the rate at which people have been shopping online these days has risen to new heights thanks to Covid and lockdown. And of course, we use the usual sites like Amazon, Flipkart and Myntra etc. However, a ton of new websites have also cropped up to combat this current demand. These websites come with great discounts and happy-shiny landing pages to draw you in.
The truth is a lot of these websites might be fake and that item you purchased with that steep discount might never make its way to your doorstep. What's worse is you might never even get your money back. Plenty of shoppers have lost thousands of rupees to these fake websites. Since most of us pay in advance for our orders, we put our faith in these companies to live up to their end of the bargain. Sometimes after placing the order customer care numbers stop working, emails tend to bounce back and sometimes the website itself will disappear. Even though there are ways to report these cases the chances of getting your money back are slim or next to nothing. So it's important for you to safeguard yourself and pay attention when shopping online.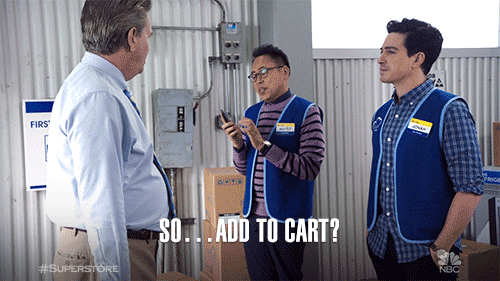 Here are a few tips that will help you spot fake online shopping websites:
1) Cross-check the domain name.
The first thing you need to do is check the website name, commonly known as the URL. A trustworthy brand will have a domain name that is based on their name e.g. Zara.com or HM.com. But if you spot random numbers, typos or strange alphabets in the URL, that is usually a red flag. A lot of fake websites might also reverence well-known brands but won't really be the official website.
Keep an eye out for websites that have terms likes sales and deals in their URL's because these clickbaity options are 1000% fake. If you're still not sure you can do a website scammer search using Google's Safe Browsing tool to check its legitimacy. Make sure you cautiously approach domains that end in .net or .org, as they are rarely used for online shopping.
2) Look for the tiny lock on the top left of the website URL.
A lock next to the website's URL means the website is encrypted, so whatever you do on it – like browse or make payments – can't be intercepted. Most trustworthy websites have this feature, so if you notice a website without this feature then it could be a red flag. But these days scammers are even able to forge or buy these locks so seeing one doesn't necessarily mean the website is safe. So make sure to do all the further checks mentioned below.
3) Poor website design.
A good business understands the value of making a good impression on their potential customers. This is why they always have a professionally designed website that ensures your information is safe. Fraudulent websites will obviously not invest the kind of time required to make a fool-proof website because it requires resources and funding. Look for pixelated images, spelling errors, grammatical errors and broken links.
4) Research the site and look them up on social media.
If you chance upon a website that you like and haven't used before, it wouldn't hurt you to take a couple of minutes to research the website. Google the company and look for reviews and any sign of their social media handles. Cross-check that with user reviews. Additionally, you could also check out the sites About Us page. Any problems you notice with sentence formation and spelling errors means danger up ahead. You should also check if the website has contact information listed out.
Legitimate companies want to hear from their customers and will always list ways to get in touch with them. But if the website is devoid of a Contact Us page it could be fake. You should also be wary of websites that only offer the contact form to fill out. Fraudulent websites only want to take your money and run. That's why you won't find a lot in terms of contact information. And even if you do manage to get your hands on a phone number and email address, it may not actually lead anywhere.
5) Look at their return and privacy policy
A legitimate company will always have a shipping and return policy set up on the website with clear information for the customer. It should tell you how and where you can return the product purchased. The website should also have terms and conditions, and a privacy policy listed out telling you exactly what it plans to do with any data you share and any extra-contractual rights you might have. Most of these scam sites use an e-commerce platform called Shopify to run their site, which gives you a standard privacy policy that you can edit and use. A scam site is likely to not spend time doing this and will leave parts of it unedited.
6) Don't fall for those great bargain prices.
If you spot ridiculously low prices that seem too good to be true then they probably are. Fake websites will use the discounted rates to lure in the bargain-hungry shopper. If your gut instinct is telling you that something smells fishy then you're probably right. This is the easiest way to lure in victims. They'll even have a lineup of pricey items at discounted rates which make them even more desirable to laypeople. In such cases, it would help you to cross-check prices with other online retailers as well because there's no real way to know if it's a fraudulent website.
They might even say they have products in stock that are sold out almost everywhere else. Also, important to note that official websites will announce sales but will never send you a message claiming deals or specific products.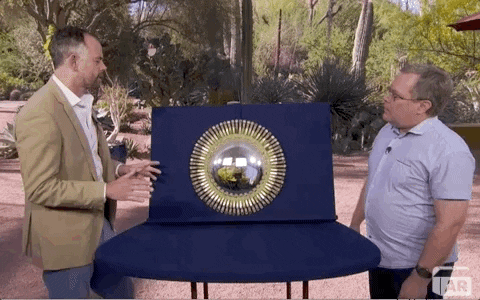 7) Customer reviews
Customer reviews are a treasure trove of information especially if you're looking to dig up any dirt on a brand. And if a fake website crops up then the reviews will include a warning for potential customers. It should be a red flag to you if you see similar looking and sounding reviews across the website. If you only see new reviews then you know something is up. You might also notice reviews with no personal opinion and they may as well be fake. Just make sure to go through as many reviews as you can to be sure.
8) Pay attention to the targeted ads you click on.
Watch the sites that catch your eyes through social media ads because this is a common way to lure customers. Targeted ads show up on your feed because you've been searching for particular items online. Scammers intercept and can buy ads to get their site on your timeline luring you in to make a purchase.
9) Never pay via a bank transfer.
If you ever find a website that asks you to pay via direct bank transfer you better know to run for the hills. If you happen to buy something that is fake or never turns up at your door with a credit or debit card, you do have some rights to get your money back. But if you pay via bank transfer, there's little or no chance to get your money back.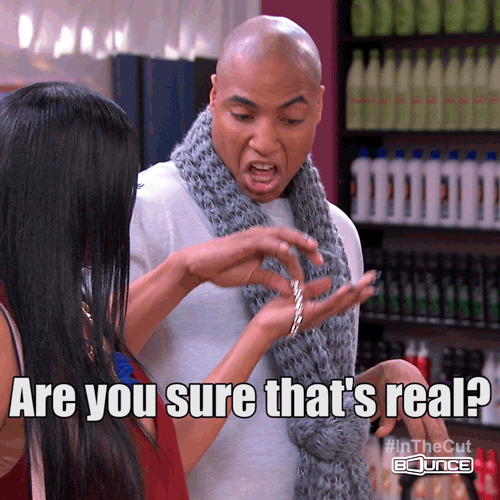 The last tip:
Overall stick to shopping from well-known websites or websites where you know someone has previously purchased from. It's also important to understand the condition they received the product in. Were they happy with packaging and quality etc? But if the website looks legit and you really want to buy something from there then place an order for a small amount as a test run.
Usually, Cash on Delivery is a great way to save you from such kind of fraud. However, you can report it to cybercrime.gov.in and file a complaint, in case you still manage to get scammed. You can also report it to the cyber cells and even file a complaint at the nearest police station. Because while we think these amounts are small, a ton of people are getting scammed the same way you are and this adds up. Report and expose these sites so other people don't fall prey to them.
What are some of the steps you follow to build an ethical closet? Let me know in the comments below.
Follow @missmalinifashion on Instagram for more updates.