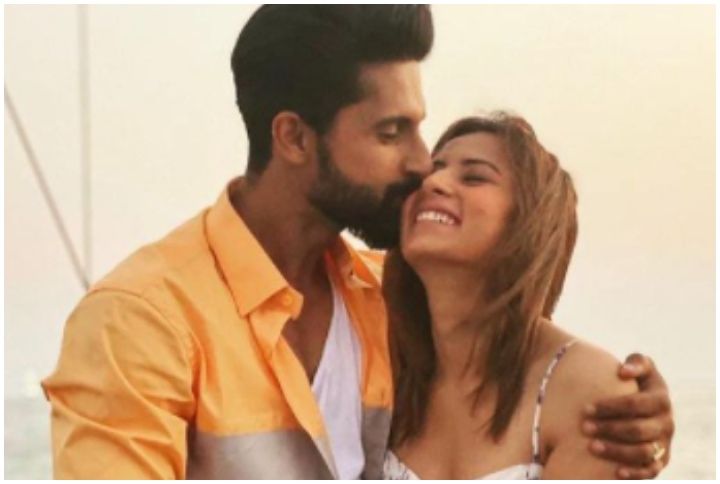 The second wave of the COVID-19 pandemic has been rough for a lot of us. This time around, all of us have experienced our near and dear ones battle the virus along with million others in the country.
Among the many celebrities who have contracted the virus, Ravi Dubey has also recently announced on his social media that he has tested positive for COVID-19. Just yesterday, his wife's Sargun Mehta, took to her Instagram to wish her husband a speedy recovery and said that she misses him, now that he is quarantined separately.
Sargun shared a few lovely pictures with Ravi, and in the caption shared some loving and encouraging words for her husband, calling him the 'king'!
She wrote:
Covid is now ravi positive. Ravi ko covid nahi , covid ko ravi hua hai. Ab badi usse baatein karke achcha virus bana dega aur corona iss duniya se bhaag jayega. Badi usse jaldi jaldi baat karke bhaga do. I love you and i miss u so' (Ravi hasn't contracted COVID, COVID has contracted Ravi. And now, Badi (Ravi) will now talk to it and make it a good virus and it'll go away from earth. Talk all you want to it soon and send it away.)
Take a look at her post:
Aren't they just the cutest? Their friends from the industry like Rubina Dilaik and others also sent their love and prayers in the comments for Ravi's speedy recovery.
Here is the post Ravi shared as he announced he is COVID-19 positive:
Well that's right, stay positive (in mindset) and negative in the reports. That's the goal, and here's wishing you recover super soon, Ravi!
On that note, here's a gentle reminder to stay safe, stay home and get yourselves and your loved ones vaccinated as the slots open up.