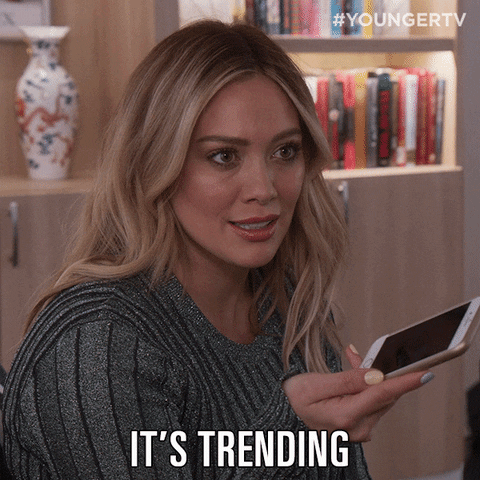 When it comes to beauty trends over the past year the beauty communities on Instagram and TikTok have really thrived and come into their own. From at-home hacks to genius tutorials to reviving older makeup rituals, users have been sharing their quick beauty tips and tricks. This has only increased in the respective platforms during the lockdown. It really has become a gold mine for all things hair, makeup and skincare. While some trends or hacks are definitely a little extra or too over the top, like it or hate it you have to admit these viral trends are seriously entertaining. Moreover, if you're a self-confessed beauty addict you should know about them and try them out at least once! Ready to five into the latest viral beauty trends? No need to search the whole internet. We've saved time and got you covered with our roundup of beauty trends you should definitely check out! Give these a shot even if it's just for laughs—trying out the trends even wacky ones is half the fun!
Keep scrolling for more viral beauty trends that you should know about:
1. Blush placement
If you haven't tried this already you seriously need to! All makeup pros know that where you place your blush can seriously change the shape of your face and completely transform your makeup look. Now it's finally making the rounds on social media. If you thought applying blush on your nose was wild though just wait until you check out the comparisons of adding it to your cheekbones versus the hollows. There are options for slimming, elongating, and creating all sorts of face shape illusions. While liquid or cream blush seems to be the key choice in these videos for precision you can totally replicate this with powder too.
2. Instant facelift concealer
Megha Singh's video first went viral on TikTok where she showed us how we've been doing our concealer wrong all this time. Rather than fanning across the concealer under the eye in a triangle shape, the easiest way to achieve definition is by the placement of directed lines to draw the eye upwards. The key points as shown in the video are the inner and outer corner of the eye, under the cheekbone, and the outer corner of the mouth. This is to emphasise the natural shadow in the face for an instant facelift. Another benefit of this technique is using a smaller amount of product to achieve the desired effect—too much product will only bog down the look!
3. Contouring lipstick blush
Seemingly intense and scary at first this hack involves a generous application of red or pink lipstick across the bridge of the nose, cheeks and forehead. The point here is to combine contouring and blush. Once blended out you need to layer on top with a light coverage foundation. The final effect is a natural rosy glow instead of the usual bold hit of colour on the cheeks. Pair this with the concealer facelift trick and you'll have yourself a radiant, sculpted base.
4. Under-eye bags
This one has me confused too and seriously divided the internet. After years of everyone trying to conceal their tired eyes and dark circles in late 2020 dark under-eye makeup popped up. Sara Carstens made everyone's biggest insecurities look uber fashionable by using a brown Lippe to emphasize circles under her eyes. You might feel like skipping this one but it's definitely a fun one to try for videos.
5. Contouring mapping
This made my jaw drop the first time I spotted it. It looks so wild and time-consuming but very tempting to try because of the gorgeous final results. This trick involves drawing dozens of tiny squares filled with different contour colours on your face. The jury's still out on whether this method actually works but it looks damn cool that's for sure!
6. Robe or sock curls
With the salons shut everyone got creative with their hairstyles at home. Cue the entry of the heatless curls trend! Initially started off with bathrobe curls, this hack involved wrapping your hair around the sash of your dressing gown. This turned into using long socks instead, that following the same braiding technique and sleeping in them overnight and waking up to gorgeous curls or waves in the morning.
What you think of these viral beauty trends. Which one are you excited to try first? Let me know in the comments below.
Join Malini's Girl Tribe to be a part of the conversation.