6 Empowering Beauty Looks To Rock This Summer
Kanak Devnani , 17 May 2021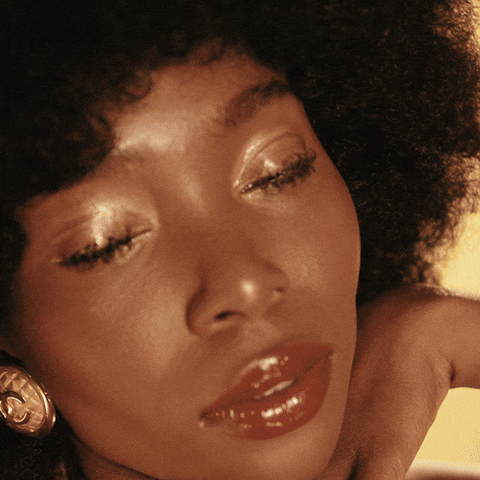 When it comes to summer, temperatures are rising, the days are long and whether we're working from home or commuting to work, the last thing we want to do is apply heavy or fussy makeup. But the deal with makeup, no matter your style, is how powerful it can make you feel. Even a touch of tinted moisturiser or red lip can have you feeling put together and ready to conquer the day. While bright lipsticks might not be your go-to, there are still some impressive and empowering looks you can do that stand out with little effort. No matter what your agenda it's time to expand your beauty horizons! Check out our roundup of looks ahead that will inspire you to unleash your creative side, love your skin and wear makeup with confidence.
Keep scrolling and discover empowering beauty looks that are sure to inspire you:
1. Foolproof fresh skin
The no-makeup-makeup look isn't going anywhere. This time is all about glowing and highlighting your natural skin with a lightweight base with very little else. A good tinted moisturizer comes super hand here, where it's especially useful with the warm weather and mask-wearing combo. Just remember to set your face with a light mist of setting spray to lock it all in.
2. Brushed up brows
There's no better moment than now to let your brows take a break and just grow out. We're also still in the bigger the better phase. Fluffy natural brows are where it's all at! Even if you're going san makeup make sure to keep your brows groomed, polished, and combed through with a tinted or clear brow gel. It makes a huge difference in framing your eyes and looking more put together when your step out or get on a call.
3. Go bold at home
Nowhere to go and no plans? No problem! While bold looks aren't going anywhere they can be fun to do at home too because there's no better feeling than when you're feeling yourself. Do whatever makes you feel confident. Try out that smokey eye or a complex blend of colours. Always wanted to try those false lashes? Go ahead and give them a shot even if you're just lounging around the house.
4. Flushed cheeks
While it's all about radiant skin this year don't forget about the cheeks. Keeping in tune with light makeup instead of your eyes make your cheeks the focus. Use much brighter shades on the cheeks that look genuinely flushed. Apply your favourite formula slightly higher on your cheekbones and across the bridge of your nose to fake a sun-kissed look
5. Pops of colour
Since the normalization of face masks, eyeshadow looks have only become brighter. But no need to complicate things. A single vibrant wash across the lid with mascara can do wonders, or just simply swap out your black and brown lines for colourful ones instead.
6. Natural lip colours
Instead of bold pigments for the lip bring your natural lip colour this summer. Think gel glosses or lip balms. The key is to keep your lips hydrated, no one likes to see chapped lips.
Which one of these empowering beauty looks speaks to you the most? Let us know in the comments below.
Join Malini's Girl Tribe to be a part of the conversation.