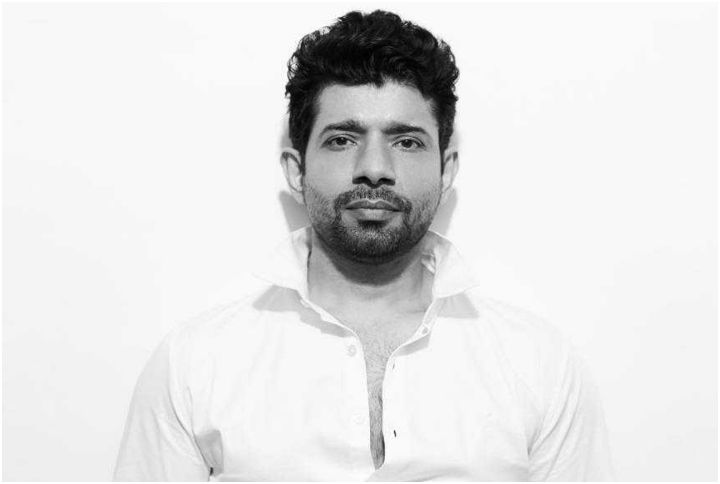 Amid the second wave of the COVID-19 pandemic we are currently going through as a country, we have all been affected directly or indirectly by the virus. Many are battling the virus, while many are stepping up to help the ones who are by amplifying resources. Celebrities especially are using their platform and reach on social media for the very same cause.
Actor Vineet Kumar Singh, who had his breakthrough moment with his lead role in the 2018 film, Mukkabaaz, is one such actor who is actively helping amplify resources on his social media. In a conversation with me, the actor and qualified Ayurvedic doctor spoke about battling the virus himself, the current situation in the country, practices to improve immunity and more.
Speaking about his personal experience, Vineet says that the 15 days he spent battling the virus made him realise how serious the illness is and how important it is to not take it lightly and to take precautions.
He adds:
I've noticed that most cases that reach severe infections are those where the symptoms were not taken seriously in the beginning. In a pandemic, we cannot assume we are not affected by the virus. So many times I've seen cases that could have been solved easily with basic medications, but because it was left unchecked for more than 7 days, it became severe. So consult a doctor immediately once you start seeing symptoms and start your line of treatment and continue to double mask, steam and gargle and sanitise.
He is recovering now and is himself sharing and amplifying resources through his social media:
The one thing that most affected me and had me and a lot of others concerned was the realisation that we were short of so much of resources to battle the pandemic. It took 7-11 hours to find one person a hospital bed. Since the past few days, things have become slightly better, but at it's peak, there was a huge gap in demand and supply.
Not many know this but Vineet is actually a qualified Ayurvedic doctor himself. I asked him what he thinks are a few aspects of Ayurveda medicine that we can follow to build our immunity — all from things around us.
Sharing a few tips, Vineet says:
The universally available, and most important thing we all get for free is the sun — vitamin D. Sitting in the sun for a while and making it a routine is something that will help us all in the long run. I take Ashwagandha, which is said to boost immunity. Amla is also very good for the system, if not amla fruits, you get amla candies that are easily available. It is a great source of Vitamin C, along with lime of course. All of this is available right in our kitchens.
These sure are some great tips for these times, amirite?
On the professional front too, the pandemic has upturned the film industry and also led to Vineet's latest film, Aadhar, to be pushed for release. The uncertainty in the industry has certainly affected films and the actors to a great extent.
Ask him about it and he says:
Oh, the uncertainty has greatly affected me, as for many others. My career started in 2018 (with Mukkabaaz), Post that, I had only one year to read scripts and shooting my next film, Aadhar for most of 2019 and early 2020. Then I started work on this other film called 'Siya', but then the lockdown happened. Luckily, once things opened up last year, we completed almost 85% of the shoot. I consider myself lucky that I have Aadhar up for release. Along with it I have an Anthology 'Tryst With Destiny' co-starring Jaideep Ahlawat and others that even won at the Tribeca Film Festival. There is a Hindi remake of a Tamil film that is also ready to release. If not for the lockdown, these would have already released and I would have maybe done even more films.
Well, I sure cannot wait to see Vineet in all these films! And until then, as he said, it's important for us to stay home, take the necessary precautions and build our immunity to fight this virus together.