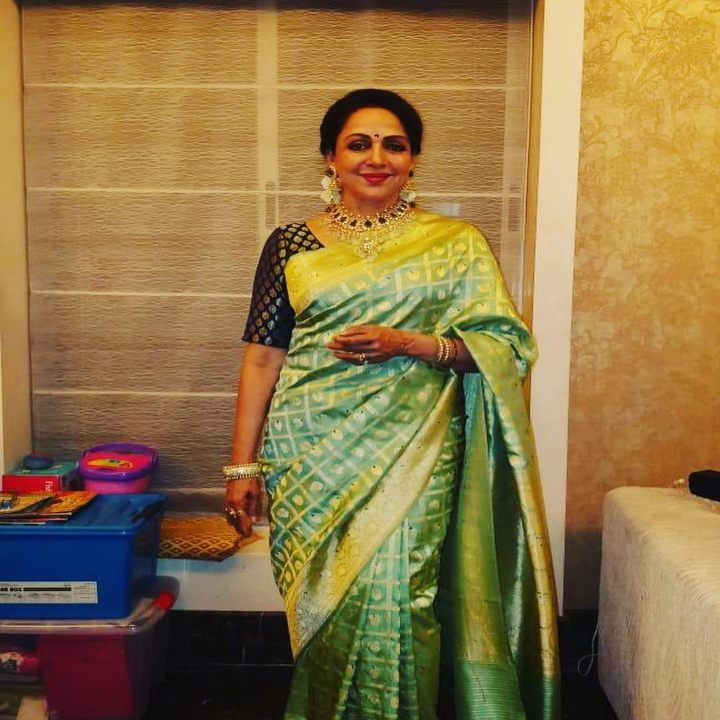 Amid the ongoing pandemic, India has been in need of medical aid and hospital facilities. Several parts of the country have been lacking oxygen cylinders and hospital beds to treat the ones affected by Covid-19. Just when things looked really bad, Bollywood celebrities decided to step forward and help in every way possible. From Sonu Sood who has been reaching out to the helpless since the first phase of the lockdown to actors like Gurmeet Choudhary and Amitabh Bachchan who have extended their support in providing medical aid to the people in need, the film industry has been doing everything they can to reach out to as many people as possible.
As per the sources at Times of India, veteran actress, Hema Malini reached out to the people in Mathura district by installing 7 oxygen enhancer machines. The actress also serves as the Lok Sabha representative for the Mathura constituency. She took to Twitter to inform us that she has installed 7 oxygen enhancer machines to help the people in Mathura.
Check out the post below!
Over the past couple of months, India has been in desperate need of oxygen for Covid-19 patients, and celebrities across India have been active in providing life-saving medical equipment. In this hour of need, it is inspiring to see Bollywood actors doing their best in helping India fight the battle against Covid-19.
Hope you all are staying safe at home and taking care of yourselves.