Getting into college and moving to a new country is an exciting experience and a daunting one at the same time. I mean, you are moving to a new land with new people and a culture that you're not familiar with and are also trying to settle down at college. It can get overwhelming but it can also be a beautiful, beautiful experience. So how do you overcome the difficulty and the awkwardness and finally start to have fun? You basically do everything you don't feel comfortable doing because that's the thing—unless you get out of your comfort zone, you're not going to grow, learn and soak in all the goodness that your new life has to offer.
So for those reading this, if you plan to pursue your education overseas, here are some friendly tips to help you have a wholesome college experience. But before that, we'll also make a brief checklist for you on the steps to undertake in order to apply for college abroad. You can thank us later!
The checklist for that dream journey:
The best time to start with the entire process for a hassle-free experience would be 6-7 months in advance. Everything you need to do is as follows:
Start with figuring out what you want to do. Once you've got that figured, shortlist which country you want to go to. Once that's done, browse through the colleges there and find out whether those colleges offer courses in your desired field of study.
The next step after you've figured these three things out is going to a counsellor who will help you out with the entire process. In case you don't wish to involve a counsellor, the next point lists out what you need to do. However, here's a pro tip: routing your admission process via a counsellor is better because it's far less taxing as they will be doing most of the work, and also because getting a counsellor onboard will be cost-efficient. This is so because the counsellors get commissions from the colleges they're affiliated with so you don't have to pay for every new college application.
However, if you still wish to go through with the process independently, the next step is to apply for the desired course via the college website's admission portal. During the application process, you may be required to submit a whole bunch of documents along with a few assignments.
Remember I mentioned it's best to start the process 6-7 months in advance? This is so because most colleges also require scores of certain tests to get admission. A couple of these tests are IELTS and GRE. The tests vary according to the country and the college so before filling out the application, browse through their eligibility criteria to find out all the paperwork you are going to need. Doing this will allow you time to gather it all together and help you submit it all during the time of application. Once you've successfully filled in your application, think about your funding.
Let's be honest, studying abroad is not easy on the pockets therefore you need to plan your finances well and well in advance. Figure out if you want to opt for a student loan in case you require it or are okay spending all the fee without any external help.
The last step is getting the confirmation letter from the university. After this, you begin with your visa process and figure out your accommodation, as well. And once you have your visa in hand, then it's only a matter of booking your tickets until you fly out!
What to do once your admission is final and you have your visa?
Cue: Think of ways to make your life fun
Research all about the place. Familiarise yourself with the culture, the best places to visit, the best times of the year, festivals celebrated, issues you may need to be aware of, etc. This way, once you're there, you won't feel too out of place as you'd have already done your homework.
Browse through your university pages on social media platforms like Facebook and look for people that have signed up for the same course as you. This way you can form groups online, exchange numbers, get to know each other and again, you won't feel like a stranger in a strange land all by yourself once you're there.
Read up on student benefits you can avail with your student ID. Figure out the procedure for it whether you need to apply for it in advance or only once you're there. This way you'll have all the information beforehand and will be able to enjoy all those benefits once you move.
Spend a good amount of time packing. Don't leave it for the last minute. Make a checklist of all the things you're going to need, look up how much baggage weight the airline allows and pack accordingly.
Once you're there, unpack as soon as you can so you can settle down faster and have more time to explore.
Try to socialise as much as you can. Don't just stick to finding Indian friends (assuming you're Indian), make friends from all nationalities.
Definitely find out clubs and communities that your university has and try to be a part of as many of them as you can so as to learn new things, make more friends etc.
Travel. Explore the city and do all the touristy things you can because why not!
Try to get as much work experience as you can. Do part-time jobs to get those extra bucks. You can also consider doing internships so you build a good database of contacts making it easy for you to get full-time jobs later. This way, you're also building an impressive resume.
Lastly, take all the safety precautions you can. Being in a new country, you want to be extra careful owing to the pandemic.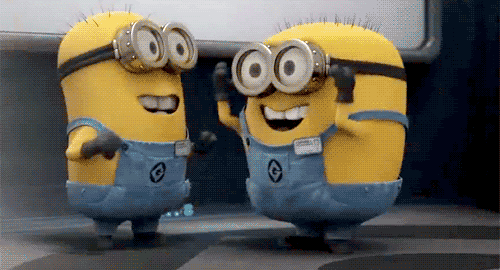 We hope these tips help you in getting the college experience you deserve!
To be a part of more such fun and interesting conversations, don't forget to join Girl Tribe by MissMalini to never miss a beat!