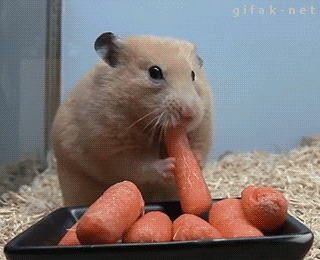 The way to anyone's heart these days is by serving them with a good dose of memes, am I right? Memes dominate everything. They not only sometimes make consuming hard-hitting news easy but also have the ability to turn your frown upside down. It's 10x better when those memes are centred around animals just doing their thing—being their absolute best and funniest self. I have to confess, animal memes on Instagram are my favourite things to consume. Lighthearted and pure fun. They're also a good respite from all the tragic news that's currently making rounds. Which is why I thought of blessing you guys with some of the funniest animal videos I came across this week for you to have a good laugh! Keep scrolling.
Animals are the best but animal videos are better:
Tell me now, wouldn't finding out this information absolutely melt your heart?
Huskies are the most adorable dogs when it comes to switching moods and throwing around tantrums!
You know what? Dogs are a man's best friend and that's just the truth!
The cat is practically living his best quarantine life and I am plain jealous!
If this dog didn't just sum up our lives since the start of the pandemic! Agree?
Seeing these couple of fish with the cute makeovers is here to slap a permanent smile on your face, I promise.
Need that quick push for your routine workout session? Watch this doggo nail his workout and let it serve as motivation for you!
Enjoy these 15 glorious seconds of pure cuteness and nothing else!
Just want to say "Same frog man, same!" and end it there.
It's absolutely unreal how gentle and pure-hearted dogs are and I am a hundred per cent sure you can't deny it. I mean would you just look at this cutie
This bear is doing what I have been craving to do since the commencement of WFH.
Cat and dog relationships are just the best, aren't they?
Aren't these creatures just absolutely adorable? Tell us what you think in the comments below.
And don't forget to join Girl Tribe by MissMalini to be a part of more such fun conversations!