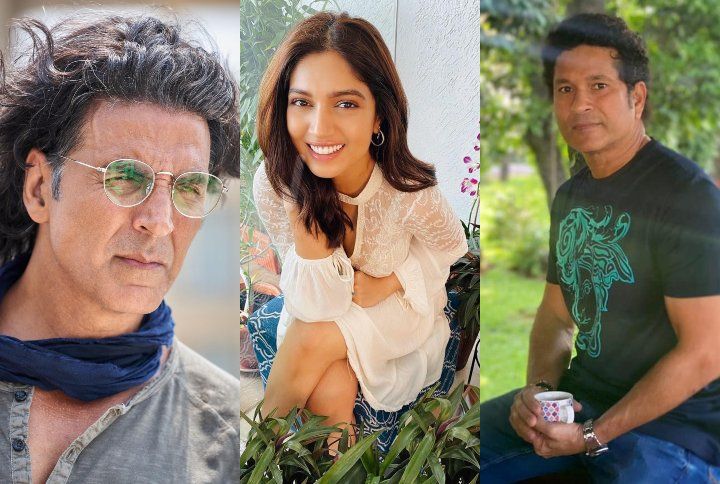 Amidst the ongoing pandemic, several celebrities have come together to help the country fight the battle against Covid-19. As per the reports of Mid-Day, the United Nations has chosen Akshay Kumar, Bhumi Pednekar, and Sachin Tendulkar to help spread the message of nature conservation on World Environment Day.
These celebrities have joined hands together for a special campaign called 'Dharti Ka Dil' to spread awareness about nature conservation. Sachin, Akshay, and Bhumi will feature in a music video supported by the United Nations and the Ministry of Environment, Forest, and Climate Change. The teaser of their video got a lot of traction due to which, the United Nations Environment Programme decided to choose the video to lead their campaign on World Environment Day.
Environmentalist, Asif Bhamla is the one who has organized this initiative through Bhamla Foundation says, "India's entry will be the main lead campaign which will be on all the global handles and outreach programs of UN and UNEP. Once the campaign is released, every country will translate it in their language." Bhumi who is a big part of this cause shared her thoughts by saying, "We have seen the damage that we have caused to our fellow species with whom we share the planet. We must pledge to make the planet a better place to live in."
This surely is such a wonderful initiative where celebrities from India will help spread awareness about nature conservation across all parts of the world.