Let's just all agree that podcasts are here to stay! Do you know why they are so popular? It's because podcasts provide us with an exciting alternative to visual media. While most of the social media platforms are visual, podcasts are a good getaway for everyone who just wishes to relax and consume audio content along with cutting down on screen time, haha. Personally, I love listening to cool and casual conversations, which is why 'I Have Feelings', a podcast by Priyam Saha is my new favourite. With an awesome line-up of guests and some really candid conversations, I Have Feelings has the capability to be your next favourite podcast. So, what are you waiting for? Keep scrolling for all the deets!
A little about Priyam Saha
With 8+ years of experience as a media professional, Priyam is an anchor, actor, comic, dancer, writer and producer. She believes in collaborating with like-minded people and curating engaging and entertaining content. Not just that, she is also the founder of 'Priyam's Goddess Hour', which is an all-inclusive virtual dance workshop. Her dance workshops are designed in a way that helps you unleash your inner goddess. She has also worked with many popular brands and channels. The list is never-ending!
So, what's I Have Feelings all about?
'I Have Feelings' a.k.a @feelingpod on Instagram is a brand new podcast by Priyam Saha and co-creator, Venkataraghavan Rajagopalan. This is an interview-format podcast where Priyam will invite brand new guests weekly and talk to them about life, art and everything in between. The idea here is to candidly talk about anything and everything in a chill and safe environment. Not just that, have you seen the line-up Priyam has in store for us? Joining her this season are Kusha Kapila, Dolly Singh, Rohan Joshi, Nakuul Mehta, Rytasha Rathore, Ravi Dubey and Nicole Concessao. Her episodes with Kusha and Rohan are already out and trust me, they are so interesting. So, I am pretty sure these conversations are something none of us should miss out on!
Here's what Rohan Joshi has to say about Priyam's podcast,
It felt less like a podcast or interview recording and more like a morning chill sesh.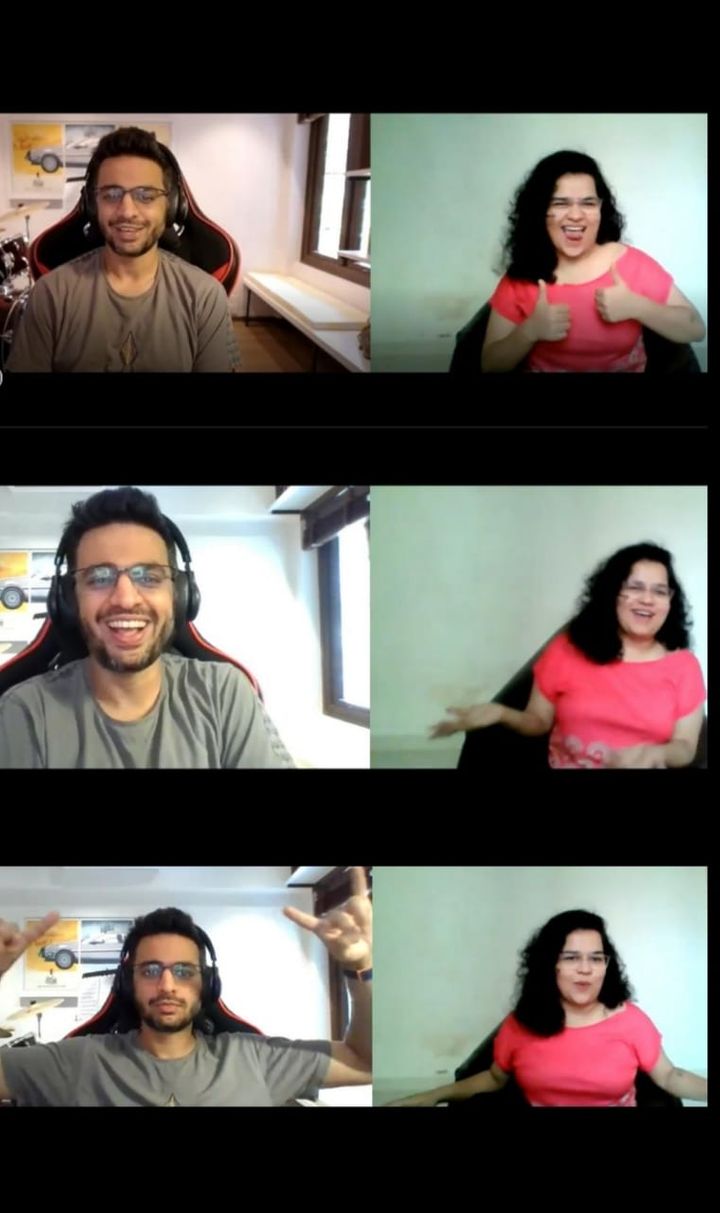 Here's what Dolly Singh had to say about 'I Have Feelings',
Talking to Priyam was like talking to an old friend who you meet after a long time and their big questions make you introspect. It was a lovely experience and I probably said things I normally wouldn't. It really helped me.
All of this sounds super interesting, doesn't it? Personally, I love the guests her podcast has invited and I can't wait to hear them chat and discuss their hearts out. Also, 'I Have Feelings' is available on all streaming platforms. So, what are you waiting for? Go check it out right away and tell us what do you think about it in the comments below!
Also, we are currently amidst highly uncertain times, so, we request everyone to stay home, stay safe and actively try to book their vaccine slots.