Ditch Your Makeup Wipes For These 3 Reusable Alternatives
Kanak Devnani , 08 Jun 2021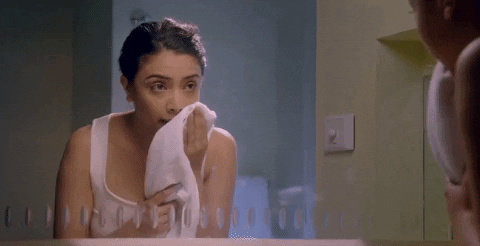 We know how convenient disposable makeup wipes can be to use in a pinch but at the end of the day, the fact remains they're horrible for your skin. Let's not forget how bad they are for the environment too, contributing to endless waste. Switching over to reusable options may seem like a huge sacrifice at first and you may worry over whether the alternatives actually take off all your makeup. But there's literally no need to worry about it. Trust us!
Making the switch is not only more eco-friendly but these options work way better than those nasty chemically filled wipes that are irritating your skin. Plus they'll save a ton of money over time. Typically made with sustainable and organic materials they can last for years before you have to recycle or toss them out. Ready to make the switch? Below, take your pick of sustainable ways to melt off every last trace of waterproof mascara
1.
The MakeUp Eraser,
 Makeup Remover Cloth
If you don't know about the makeup eraser we don't know what rock you've been living under. This towel that took the beauty world by storm helps remove makeup with just water. The microfiber material picks up dirt and makeup super easily and wipes off even the grippiest eyeliner without causing any irritation. After getting everything off with this supersoft cloth you can just toss it in the wash. Moreover, it should last you about 3-5 years before you need to get rid of itit. 
2.
Face Halo
 Reusable Makeup Remover Pads
One of the most popular reusable makeup rounds available online is Face Halo's double-sided, extra-fluffy edition. Good for up to 500 uses and requires only water to work. Want to be squeaky clean? You can even pair it with just a drop of your favourite cleanser. Not too big or small they are easy to store, easy to clean and looks like new each time you wash them.
3.
Simply Nam,
 Makeup Remover Towel
Simply Nam, a new Indian brand founded by renowned makeup and beauty professional Namrata Soni debuted with this eco-friendly reusable makeup-removing cloth. It's a fantastic vegan, sustainable replacement to cotton pads, disposable wipes, and even makeup remover liquids. The 8 by 8-inch size perfectly covers your face while still being easy and small enough to store in your makeup bag. The towel gently removes even the smallest particles of makeup from the skin's surface. Machine washable and antibacterial its all you really need to make your daily routine more sustainable. A great trick is to use this to spot clean your brushes and sponges as well. Just as the towel works to lift makeup off your face, it has a similar effect on the brushes.
Have you tried these reusable alternatives before? Let us know in the comments below
Join Malini's Girl Tribe to be a part of the conversation.