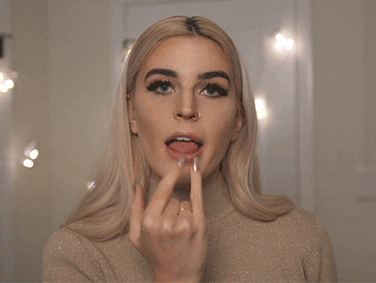 Like the constant search for glowing skin, the pursuit of the perfect set of brows is one of life's eternal beauty missions. And why not, eyebrows are an important feature of your face. If eyes are the windows to the soul, your eyebrows are the ever-important frames that hold everything together. Luckily we've moved past the god-awful skinny brows as the conversation has shifted to getting them more fluffy and feathered. Along with it, the beauty industry has finally caught up to consumers need for contemporary eyebrow treatments.
From tinting to microblading and lamination they're all great ways to obtain definition, shape, thickness and even achieve a glossier look. However, with the variety of trendy eyebrow treatments offering your desired brow shape, it can be confusing to figure out the right one for you. But we're here to make things easier and give you the scoop. Ahead we've broken down a handful of popular eyebrow treatments and how they work.
Keep reading to find out the best eyebrow treatment for you:
1. Tinting
If your main goal is not so to much alter the shape of your brows but make them appear fuller, tinting is the way to go. It's minimally invasive and a great option if you're sick of filling in your brows every day. The process includes using semi-permanent vegetable-based dyes mixed with a 3% peroxide solution. It's done fairly quickly and can last for about one to three months depending on the hair growth. With small touch-ups as per your need, when the colour fades it does so naturally so you don't look like a patchy mess. It's especially great as it picks up on even the tiniest of hair that when made darker help the brow look thicker, defined and well-groomed in style.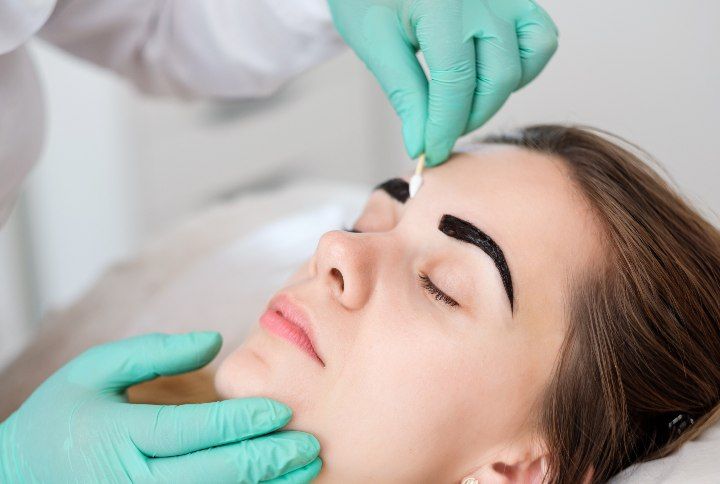 2. Brow Extensions
So this may sound weird but it's an actual treatment that while is a temporary fix is much gentler than some other treatments. Following a similar concept of eyelash or hair extensions, this involves applying small hairs with a surgical-grade adhesive to fix the fibres to your natural brow hairs. Delivering a thicker and darker look it's fantastic for filling in bald spots and is done in a way where it looks very natural. This is only put in place after a consultation with your technician for what look you have in mind.
Want a higher arch, a longer tailor less curvy shape? You can get it all with this versatile procedure. The overall process from start to finish can take anywhere from an hour to 90 minutes to create and lasts up to two weeks with proper care. If you want to maintain it refills will be needed every two to four weeks. The upside is that you don't need to deal with a painful experience that could irritate your skin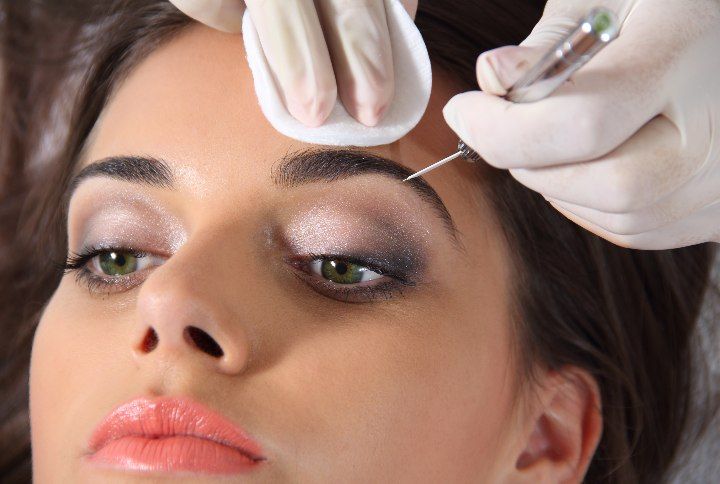 3. Microblading
Taking the beauty world by storm you've probably heard about microblading in some form or another. This popular semi-permanent makeup trend can be called a modern form of eyebrow tattooing, however, it doesn't last forever. The process includes creating defined, hair-like strokes in the brow using a needle and brow pigment ink similar to a tattoo procedure. It's basically inserting pigment into the skin's upper layers to alter the shape of your brows, which can last for about 12 to 18 months after that time the pigment often fades. Perfect if you struggle with thin, sparse or patchy brows.
But don't worry while the procedure may seem uncomfortable a numbing cream is always applied to your eyebrow area first. However, unlike other treatments, this does require healing time for about 4-6 weeks after which a touch-up might be needed.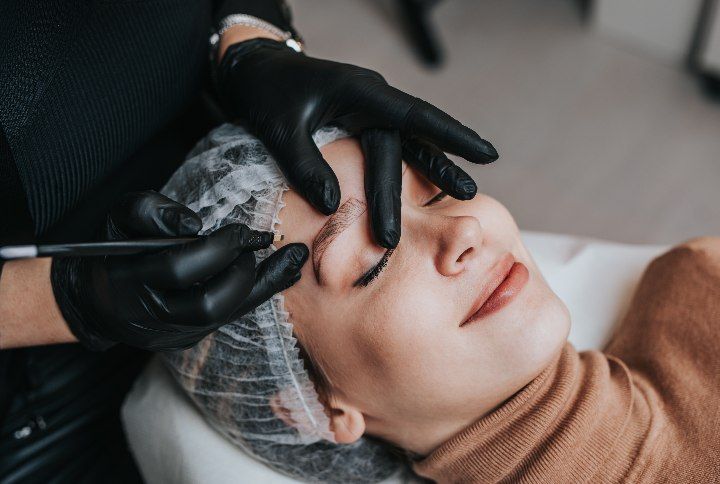 4. Eyebrow Henna
This henna procedure is well known for its more natural approach to dyeing. Similar to brow tints they temporarily stain the skin underneath to create fullness. They can last on the brow hair for up to 6 weeks and while it can be done at home it's better to get it done by a professional for better precision, otherwise, you might end up staining your face.
Before the procedure, the brows are waxed or threaded to shape them. The selected henna shade is then activated with water into a paste. This is then applied to the desired area. While the application process can take some time the results can last up to 10 days before it eventually starts to fade. Popular for its ombre effect it's usually darker on the outer part of the brow.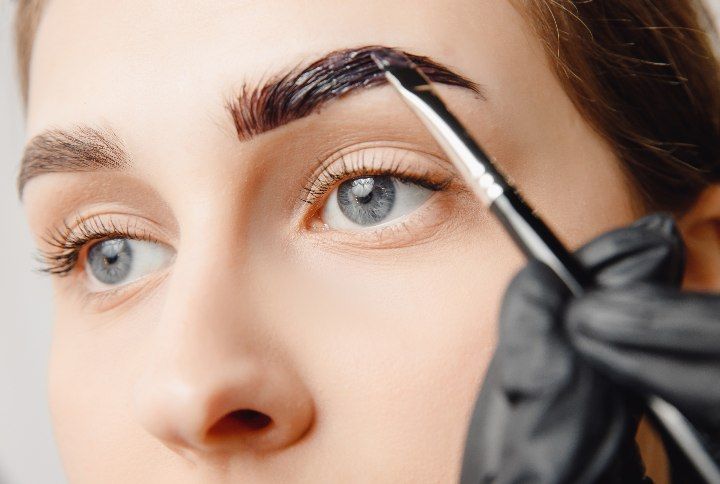 5. Brow Lamination
Another really popular technique you've probably already seen on the 'gram is all about taming the brows to look sleek, glossy with a feathered finish. Sort of like a perm for your brows, it involves using only the natural brow hairs to achieve the desired effect. It relaxes and straightens the brow hair, allowing the brow to be styled in a variety of different ways. To begin with, the perming solution is added to break hair bonds then a fixing solution is used to form the hairs into a new shape. Finally, a nourishing serum or oil is applied to replenish moisture after the treatment process.
The results can last for up to 8-10 weeks and but it can also be used as a base on which other treatments, like tinting or henna tattooing, can be done in combination. More to do with the texture of the brows, this popular procedure doesn't require a lot of touch-ups and it works on everyone. Whether it be skinny brows or thick, all can benefit from this non-invasive service. Go for sleek, straight, arched or fluffy the options are endless.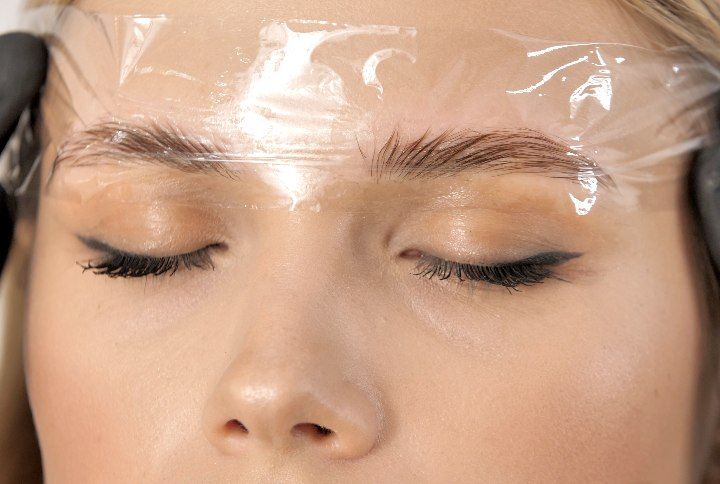 Have you tried any of these eyebrow treatments before? Let us know in the comments below
And don't forget to join Malini's Girl Tribe to be a part of more fun conversations.