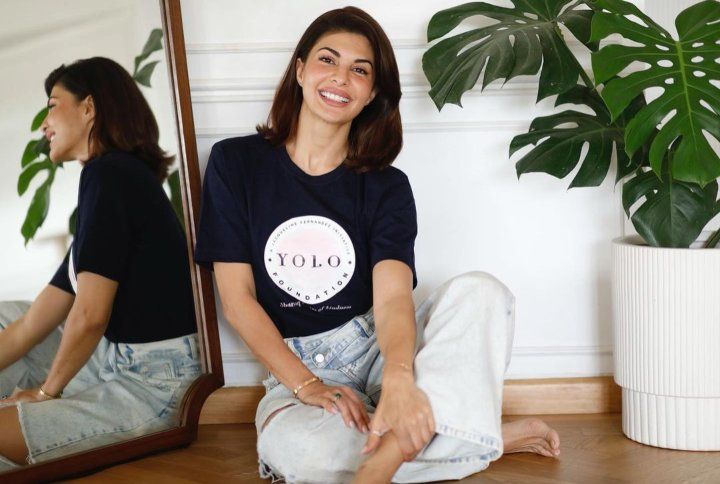 As the country fights the second wave of Covid-19, people have been in desperate need of medical and other emergency supplies. While the battle continues against Covid-19, several Bollywood celebrities have stepped forward to help in every way possible. Actress, Jacqueline Fernandez who recently launched the 'YOLO' foundation, has been very active in reaching out to the ones who are affected by the pandemic.
The actress and her team have constantly been in the news for the humanitarian work that they have been carrying out. Recently, Jacqueline took to Instagram to share some adorable pictures with a bunch of kids. She interacted with them and even played football with them. Her foundation also distributed gift packets to the kids and the smile on their faces is priceless. As per the reports of Mid-Day, the actress said, "One thing the pandemic has taught me is how important it is to reach out and help people as there are so many out there desperate for a helping hand. I also learned it doesn't really take much. sometimes a smile, sometimes some food, if you can do more then great for you!"
Jacqueline surely is such an inspiration to so many out there who are ready to help out in every way possible. On that note, hope everyone is staying safe and taking care of themselves. Always wear a mask and sanitize your hands regularly.