While self-care has been having a major moment over the past few months we can't discount how important it is during these times. As kids we learned the basics of good health like eating your fruits and veggies, drinking water and moving your body. But life has gotten more complicated as we've grown up. Self-care practices are the best way to take some time for yourself and are essential to restore the mind, body and soul. It doesn't have to include pricey spa days or even going to a retreat, sometimes the best self-care comes from the small yet meaningful activities.
We know for a real, sustainable, and meaningful self-care, you need to go deeper than a face mask but let's not discount the power a good beauty routine can have. From taking a bubble bath or doing a facial there is a myriad of self-care tips you can add to your beauty routine that make you feel good and pump up your spirits. Ready to prioritize yourself and de-stress this weekend? Then read on for 6 great beauty self-care ideas that will make your 'me time' extra special. Pick-and-choose what works best for you, adapt them to your life and routine and have a happy weekend.
Keep scrolling for a few easy ways you can relax, recharge, and refocus, all from the comfort of your own home:
1. Take a bubble bath
Simple but effective, sometimes you just need a good long soak to wash all the worries of the week away. More often than not most of us prefer showers because they're quick and convenient. But a good long bath can really make you feel good. So light up some scented candles, grab that bath bomb and dim those lights. Make sure the waters at a comfortable temperate and relax in the tub with a good book. I promise you'll feel renewed when it's time to get out.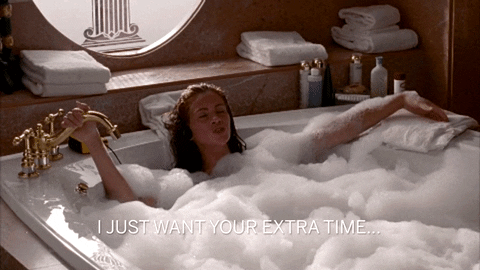 2. Break out all your face masks
Because it's time to multi-mask! Multi-masking refers to layering on more than one facial mask to different parts of the face at the same time. Clogged pores? Use that charcoal mask on your T-zone. Dull or dry skin on the cheeks? Use a hydrating formula on that section. Depending on your skin type or goals this method allows you to manage more than one skin issue at a time. And don't forget about eye and lip masks either, these areas that don't get covered by other masks don't need to be left out of all the masking fun either. Use eye and lip sheet masks for those areas and you'll have taken care of every inch of skin. Plus it's totally selfie-worthy and no trip to the spa is necessary.
3. Detox and deep condition your hair
While you may have a healthy haircare routine, sometimes it needs a little extra TLC. Take a moment to deeply cleanse your scalp to get rid of any buildup for a quick refresh. Alternatively, you can even give yourself stress-relieving scalp treatment. I mean let's admit it, the best part of getting a blowout at the salon is getting a shampoo massage. Re-create these feel-good sensations yourself at home with a scalp revitalising scalp oil with your fingers or use a shampoo brush to help out. But don't forget to include a deep conditioning mask in your routine to replenish moisture back into your strands.
In addition to cleaning your hair, a good massage will also relax your muscles and improve blood circulation which will result in a boost of happy hormones.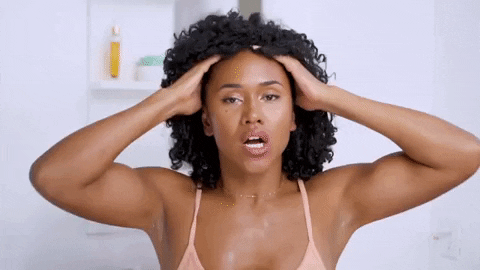 4. Massage your skin
Speaking of massages, no self-care routine is complete without giving your skin a gentle massage. I know it can get overwhelming with the number of facial tools being advertised today but when it comes down to it there's nothing better than your own fingertips. If you want to try out a tool for the first time all you really need is basic rose quartz or jade roller to massage in your skincare. This trendy skincare tool will help stimulate the blood flow to your complexion for healthy-looking skin. For a cooling and de-puffing effect pop your tool into the fridge for 10-15 minutes before using it and it'll leave you feeling absolutely refreshed.
5. Show your feet some love
Everyone loves a good manicure but our feet sometimes get ignored. You can't go wrong by indulging in an at-home pedicure. All you need are the right tools and enough patience to score a gorgeous pedicure. But that's not all! Why not upgrade your pampering with a foot peel or mask. I know it sounds and looks scary when if you've watched those peeling videos. However, foot peels work wonders to remove dead, callused and cracked skin through exfoliation. A word of caution though, this might work better if you're working from home because your feet will slowly peel over the next week or two. But no fear if that's not your thing, do a gentle exfoliation of your feet and use a hydrating foot mask to give them some extra loving.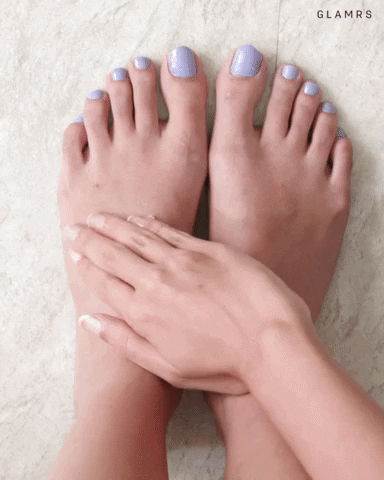 6. Try a new hairstyle
When it comes to self-care sometimes it mind over matter especially if you are stuck at home. When was the last time you got dolled up and when someplace? Take some time out to experiment with your own hair tools. Is there one look on your Pinterest board you've been just dying to try? Well, do it now! Even if it means watching a YouTube tutorial. Pull out those tools, pour yourself a glass of wine and try out the latest hair trend.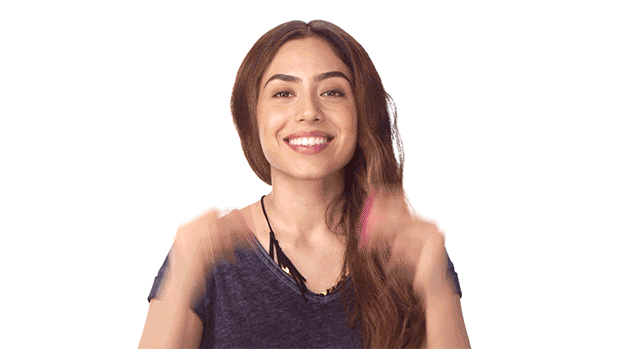 What's the favourite part of your beauty self-care routine? Let me know below.
And don't forget to join Malini's Girl Tribe to be a part of more fun conversations and updates.