Qyuki Digital Media, which is an artist-focused network, celebrated their Co-Founder and CEO, the late Samir Bangara's birthday in a special way. The 15th of July marks Samir's birth anniversary which is also recognised as Founder's Day for Qyuki. On this day, a Clubhouse all-day event, Creatornomics, was organised by the digital agency consisting of seven sessions which was hosted by Sushant Yattam and Sagar Gokhale. Each session had discussions of the gradual progress and current situation in the content creation and media space, along with memories each one shared with Samir.
About the event
The seven events were divided into categories where Samir's family, friends, colleagues, content creators, artists, and followers partook in the sessions. Many shared fond memories with the Co-Founder and mentor, they also highlighted the journey of content creation. These sessions moderated wonderfully by Sagar Gokhale and Sushant Yattam touched upon the creator space from its infancy stage till date and its symbiotic relationship with the digital platforms. Each event was an insightful one with discussions that helped summarize the boom of content creation and the means to survive in the competitive space.
Remembering Samir Bangara
This special Clubhouse event was one where everyone who knew Samir closely or shared a fond memory with him, spoke about the many facets he had and the ways he had an impact in each one of their lives. While few members of his family shared moments that moved everyone, some shared the fun memories that left everyone reminisce his quirky side. It was truly a heart-touching session that concluded with the thought that his legacy will live forever in the hearts of his loved ones.
The Big Niche: Building An Audience As A Domain Expert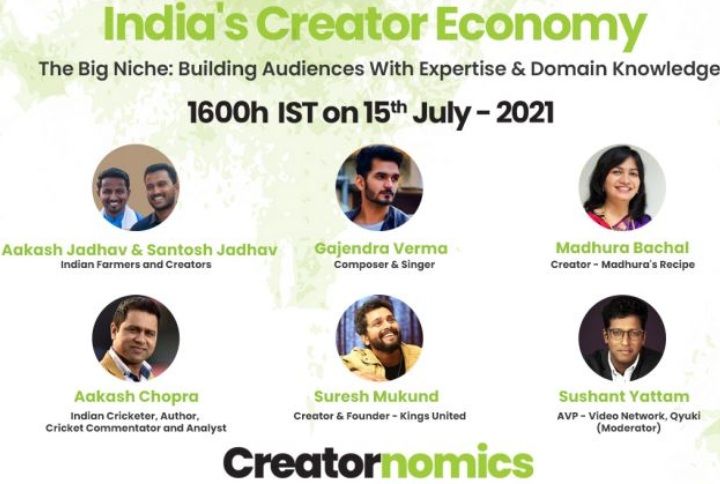 This event had an impressive panel of content creators like Suresh Mukund (Kings United), Madhura Bachal (Madhura's Recipe), Akash Jadhav, and Santosh Jadhav (Indian farmers and creators), and Aakash Chopra (Indian Cricketer, Author, Cricket Commentator, and Analyst). Each one of the speakers come from different sections of the influencer space, they brought to the table their journey, experiences as well as their ups and downs especially during the lockdown. The creators also spoke at length about how a clear vision can be a contributing factor to being a successful creator.
N00B To Natural: The Creator Journey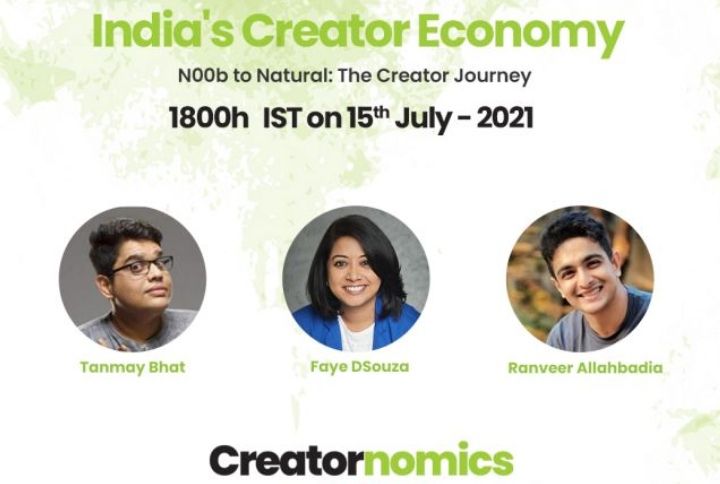 This Clubhouse room had a very interesting trio of speakers who added different layers to the discussion of content creators and social media. Faye Dsouza, Tanmay Bhat, and Ranveer Allahbadia a.k.a. BeerBiceps shared their own set of journeys and how they have molded themselves as per the changing times. Faye and Ranveer spoke about how the world of social media always provides you with the opportunity to scale up and how it can be quite overwhelming in bits. Faye also touched upon how journalism on TV is quite different from social media, and both have their own perks. Tanmay on other hand showed us a side of content creation by talking about entrepreneurship and the importance that marketing will have in the future for creators.
Artist X Entrepreneurship: Balancing Creativity And Capitalism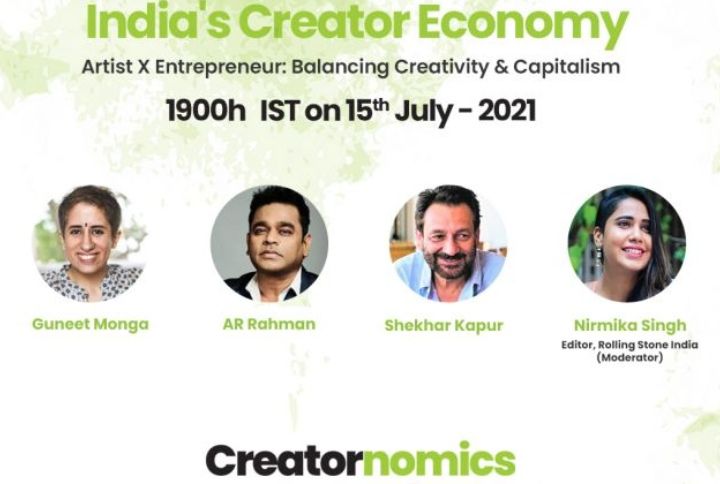 With a panel of renowned keynote speakers, like AR Rahman, Shekhar Kapur, Guneet Monga, and Nirmika Singh (moderator), this event was truly informative. The Oscar-winning composer and singer, AR Rahman highlighted the traditional methods v/s the new age methods that go behind creating music. Shekhar, Guneet, and Nirmika's in-depth discussion about capitalism, talent, creativity, and social media sure was an eye-opener.
Late Night Adda With India's Short Format Mega Stars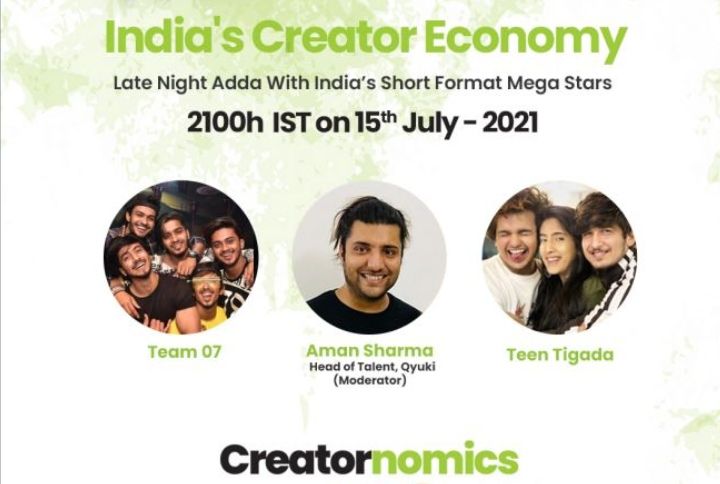 The all-day event was concluded with this final session which included a panel of Team 07 and Teen Tigada. The creators spoke about their content creation journey, struggles, hard work, and transformations. The creators poured their hearts out as they fondly remembered Samir Bangara and spoke about how they owed their success to the Qyuki CEO. His vision for them became stepping stones to their content creation future. Vaishnavi Naik a.k.a. Being Navi and Mohak Manghani also joined this room as speakers, whose valuable pointers about content creation enhanced this discussion.
Creatornomics surely was an insightful event, where creators could share their journey and opinions about the current times quite directly with budding creators and fans. Even though we will always continue to acknowledge and appreciate the fabulous work of Samir Bangara, the creators he mentored will always reflect as a tribute to his work through which he will forever be remembered.