Written by Priyanka Nazareth
Ever wondered why that sneaky little pimple just popped out of nowhere? Think about the last time you cleaned your makeup brushes. Using unclean makeup brushes can be a major cause for breakouts and even acne. As fun as the process of makeup is, it's essential to keep the brushes clean for better application as well as healthy skin. It could feel like a chore especially when we leave everything for that 'one day.' However, to reduce the burden of washing it all in one day and to ensure they stay cleaner for longer, you can use sprays and cleansers for quick-cleaning methods. On the days you do have time and what to thoroughly wash through your brushes, we suggest some soap and water to really get the product out of the bristles. We've broken it all down for you, so all that's left now for you is to get started.
Scroll below to discover the top three ways to keep your makeup brushes clean:
1. Sprays
Simple and easy, all you need to do is spray the product on your brushes a couple of times with the bristles pointing downwards. We want to do this to avoid any moisture seeping into the glue. Next, twist or swirl the brush on a clean cloth to clear out the residue. Finally, let them breathe and dry. Do not let them dry standing vertically with the brush facing upwards as this will collect moisture into the glue and loosen its bristles. Either dry them hanging upside down or on a flat surface.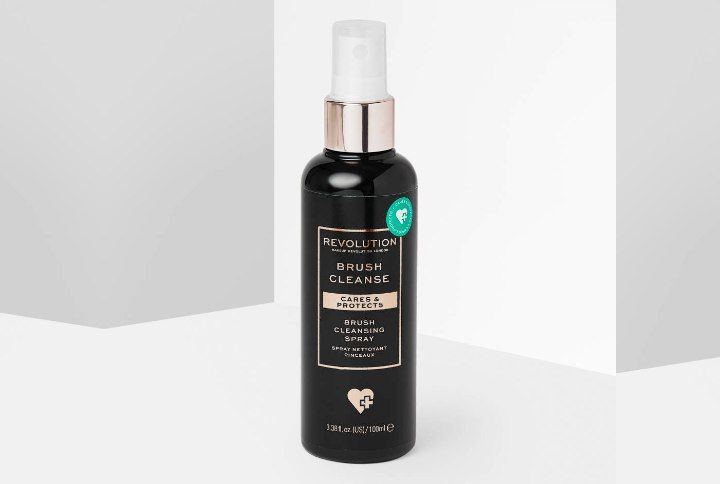 2. Liquid Cleansers
This cleansing option is also an easy method for regular quick brush cleanse. All you need to do is add a little bit of your liquid cleansing solution into a bowl. These solutions are standalone products and do not require water to be added. Then, dip the bristles into the solution and move them around to break down the product particles. Once done, use a clean paper towel and move the brush back and forth to further loosen the product particles. Once again, let your brushes air-dry on a flat surface or upside down.
3. Deep-cleansing with water and soap
This is a longer, more time-consuming process, no doubt but it is essential to keep your brushes and skin healthy! First, to create your own solution use liquid soap and mix it with lukewarm water. Ideally, something gentle like Johnson and Johnson Baby Liquid Soap works well. It does the job without affecting the softness of the brushes. Once the mixture is ready, dip in your brushes but do not submerge them completely. Doing so would end up loosening the grip of the bristles and thinning out your brushes. Make sure only the head of the brush is in the water and let it soak for a few seconds.  Then use a textured pad or your palm and a drop of soap.
Move around the brushes in and across the direction of the bristles. For example, if it is a flat brush, circle it around and move it up and down to remove the built-up product. However, be careful and not too harsh with the movements. Gently remove the excess cleanser and rinse it under running water. Rinse the brush facing downwards. Next, pat them dry with a paper towel and then let them air dry on a flat surface or upside down. It might be tempting to use an air-dryer to dry the brush but don't as it can dry out the brush and affect the quality of the bristles.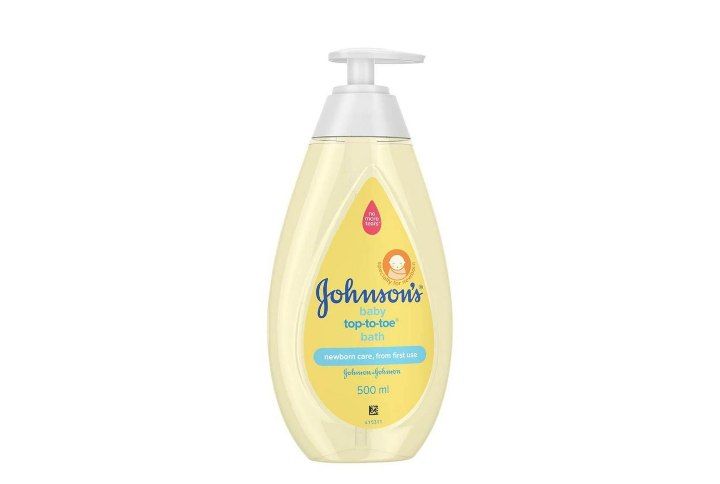 Join Malini's Girl Tribe to be a part of the conversation.