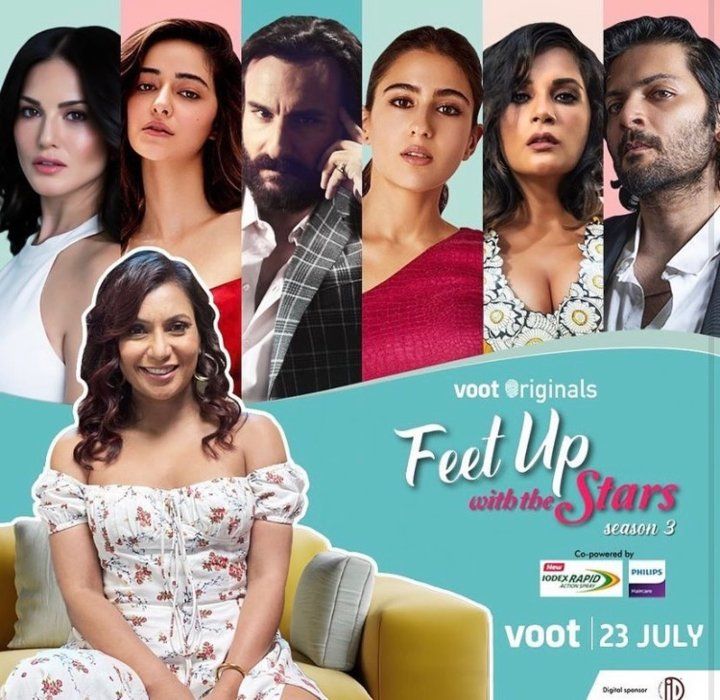 Voot Originals recently released the latest season of Feet Up With The Starts and oh boy! it's definitely one of those shows you will never regret bingeing on. The host, Malini Agarwal makes sure to ask the right questions that instanly switches on the fun mode and gets the celebrities to share some of their exciting stories! The second episode featured Ananya Panday who was super candid throughout the interview as she shared some very interesting tales.
Ananya, being the ball of energy and sunshine that she is, revealed some interesting facts about herself, spoke about her childhood memories, her BFFs and a lot more. Recalling one of the incidents from the past, she said that whenever her family would go out for dinner, the kids would get bored and they would sit under the table and play.
When Malini asks her about it, Ananya further talks about one such incident:
Once when we were playing hide and seek under the table, I crawled my way to Sanjay Dutt's table and bumped into him! He was like what is this child doing here, but I think he was sweet about it.
Here's a little sneak peek of episode 2-









View this post on Instagram












Overall, this episode is loaded with a generous dose of Gen-Z energy, nostalgic moments and lots of fun! Watch this episode exclusively on Voot if you haven't already, and be ready to put your feet up with Malini and the celebrities because you are in for an epic Bollywood ride!