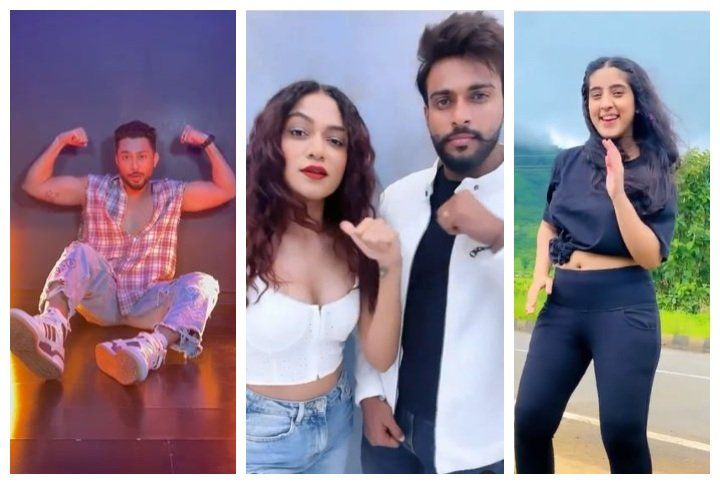 Instagram on a weekly basis has plenty of new trends that keep making it to the top. And influencers hop on to these trends and create stunning Reels. The latest trend, 'Westside Killa' is one such trend whose audio is so catchy and immediately lets your swag shone. Quite a few creators have jumped on to this trend, and some also added their own unique twists to it that left us feeling amazed. Wanna check' em out? Scroll down right away!
Are you ready for some swag'd up 'Westside Killa' Reels?
1. Sameeksha Sud









View this post on Instagram












We love how Sameeksha has chosen the nature to be her backdrop for this swagger Reel trend. Moreover, the way this creator manages to pull off this 'Westside Killa' trend so effortlessly is just amazing, don't you agree?
2. Aashika Bhatia









View this post on Instagram












Right from the first frame, we see a whole lot of generous sprinkle of swag that then transitions into cuteness. Aashika's version of this trend here is quite a balanced version of these two traits. But, our favourite bit of this 'Westside Killa' Reel is that vibrant smile of her at the end.
3. Ruhi Singh









View this post on Instagram












We absolutely love how Ruhi took this trend and spun a relatable situation around it. Ruhi literally took the hook steps added her own twist and made it quite relevant to the particular situation. We are so amazed and wanna say that gurl, keep these amazing Reels comin'!
4. Zaid Darbar









View this post on Instagram












You gotta trust Zaid Darbar to take a trend and make it his own with that amazing swagger vibe! We love the minimalistic setup, it just really enhances the whole casual yet swagger vibe doesn't it?
5. Sonali Bhadauria









View this post on Instagram












Woah! Sonali Bhadauria and Pranit Shilimkar, went from the casual-gym look to that stunning glam look in just seconds. Sonali absolutely aced this trend with that awesome transition? Sonali, you can totally take this as a plea from us and keep such amazing content coming in.
6. Leisha Patidar









View this post on Instagram












Leisha is such a smooth operator and this Reel is roof. This creator just owned the 'Westside Killa' trend with a 'homebody turns into slay queen' transition. We have literally watched this one, too many times and cannot get enough of it.
7. Team Trending









View this post on Instagram












This trend just looked so much fun and amazing that our team just could not give this a miss. Team Trending's Kavisha Mody and Deepal Mehta tried the 'Westside Killa' trend out and the rest of us were feeling major FOMO! (not kidding)
So these were some amazing Reels on the 'Westside Killa' trend that were so good, we gotta admit, we watched them all on loop. Do you have a favourite creator Reel from this list? Tell us about it in the comments. And while this Reel trend is still gaining popularity and getting more and more creators to jump on it, why don't y'all get on it too. We promise you, it's going to be fun and obviously with a whole lot of swag!
On a side note, we hope everyone is safe and getting their vaccination shots.