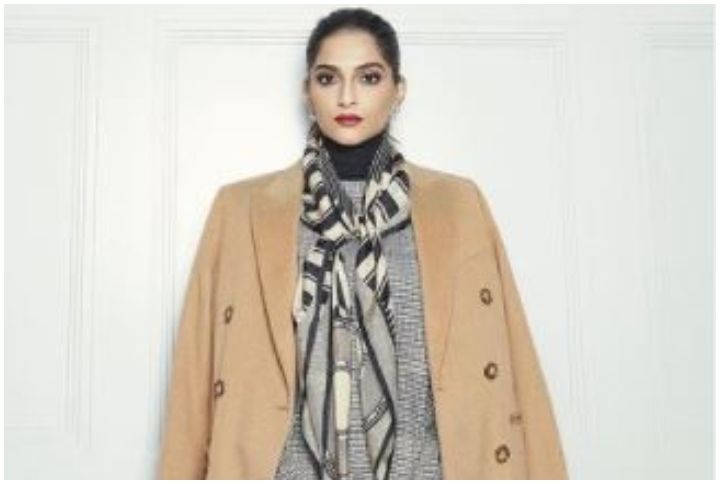 Sonam Kapoor Ahuja has always been someone who is vocal about her opinions and doesn't shy away from standing her ground about the things close to her heart. This time around, she opened up about how she has also been subjected to pay gaps in the industry, which she has stood up against.
She says that it cost her a lot of films, but because she comes from a privileged film family and background, she could afford to let go of those projects.
In an interview with Vogue, Sonam opened up about her experience and shared, "The pay gap is ridiculous. I can stand up to it, but then I don't get those roles, and I'm okay with that. I can afford to do that. I realised over the past two or three years that I have no right to judge anybody. I'm privileged, so making difficult choices isn't really f**king difficult".
Sonam spoke about this just a few days after Taapsee's comment on how her male counterparts, who started out along with her, now earn 3-5 times more than her.
Speaking of pay gaps, how can we not talk about how Kareena Kapoor Khan was in the news for demanding a huge amount to play Sita in a Ramayana reimagined from Sita's perspective. Sharing her views on that, Taapsee spoke to Bollywood Bubble about how if it was a man demanding that amount, they would have looked at it like 'his market worth has increased'. But in the same way, when a woman demands, she is called 'difficult' and 'too demanding'.
Kudos to actresses like Sonam and Taapsee, who not only stand up to fight for equal pay – privileged or not – but for also speaking for and supporting the rest of their female colleagues when need be!
Coming to Sonam, she is all set to star in the remake of a South-Korean thriller, Blind, produced by Sujoy Ghosh. This sure looks like an interesting project and I can't wait to see her in it!