One of the highly anticipated films, 'KGF: Chapter 2′ starring Yash, Sanjay Dutt, and Raveena Tandon has been postponed due to Covid-19. The first part was a big success at the box office and grabbed the attention of the audience across the country. While theatres are still shut in post parts of the country, filmmakers are still in a state of confusion as to the release dates of their films. It is the same case with the release date of 'KGF: Chapter 2.'
Raveena who plays a major part in the film, took to Instagram to share that the release date of 'KGF: Chapter 2' has been pushed further. The team had initially announced that they will be going ahead with a theatrical release on July 16. 2021. But due to theatres still being shut in order to curb the spread of the Covid-19 virus, the initial release date will not be possible.
Check out the post below!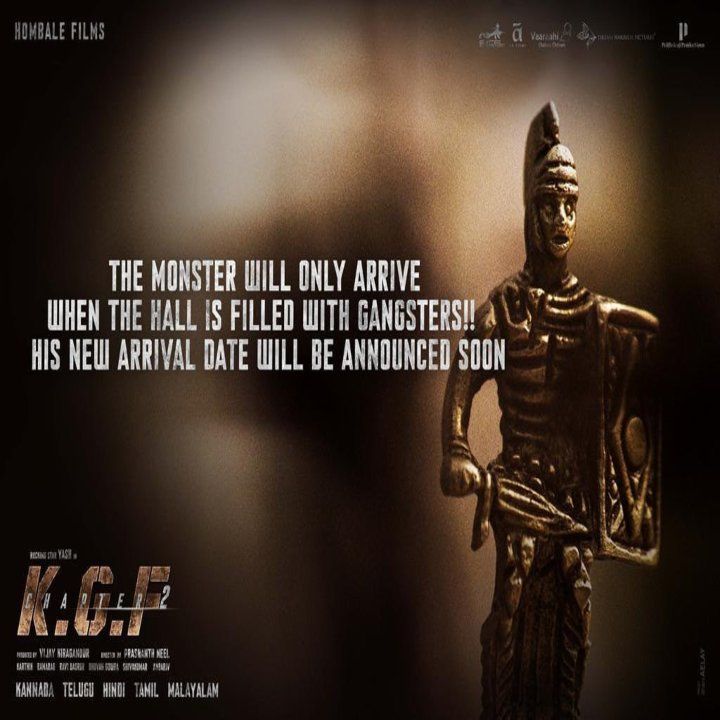 Fans have eagerly been waiting for the release of the second part and the excitement keeps building whenever there is an update of the film. There is no confirmation yet on the new release date of the film. For the longest time, I have been excited and eagerly waiting for the film to release. I bet it's worth the wait as some of my favorite actors are all set to entertain us like never before.
With that said, hope everyone is doing well and staying safe. Don't forget to wear a mask when stepping out and sanitize your hands regularly.