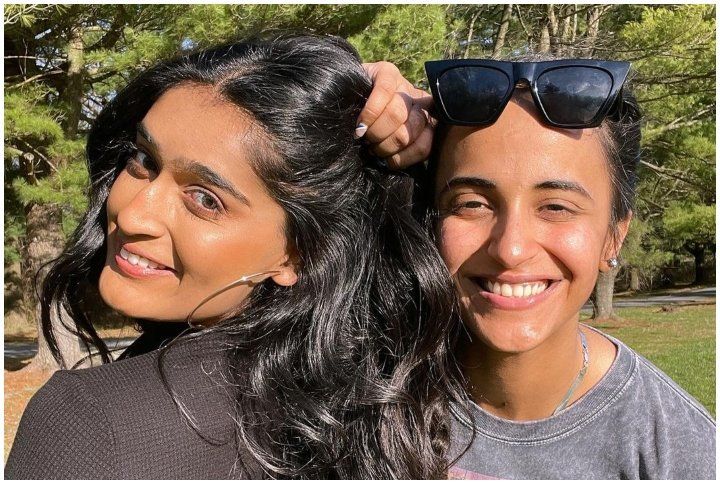 In today's day and age, don't all of us need someone to share our thoughts and feelings with? Just like Rachel has Monica, Naina has Aditi, Niharika Nm has Ruhee Dosani. Firstly, the only song that comes to mind watching their Reels are 'Saweetie – Bestfriend' ft. Doja Cat. Secondly, I personally feel they're friends that turned into a family in no time and that's the best and rarest form of relationship. Sometimes, being with your best friend is all the therapy you need, amirite? And the therapy path that they've chosen is making us fall in love with them every time. Scroll down to see what their friendship looks like!
Check this Gal-Pal duo out…
1. Two best friends in the room, they might…









View this post on Instagram












Niharika Nm is known for making relatable and comedy content that makes us scream 'SAMEEE'. Here's another true and hilarious Reel by the both of them where they've role-played. Niharika is the guy and Ruhee gets to be the girl and I love how they support and help each other in making content. Also, to see they might what…..watch this Reel.
2. Bachpan ka pyar









View this post on Instagram












Damn, they both are a powerhouse of talent filled with an immense amount of energy in them. They jump on trends together like complete pros. What more do we wanna even see, right? This Reel is filled with emotions, memories, and entertainment. Niharika and Ruhi surely bought a smile to my face with their perf synchronisation and quirky dance moves.
3. They be swappin'









View this post on Instagram












Did you see a difference in this Reel? I defo did! In the middle of this video, they swapped their clothes and tbh they looked so similar that it was almost difficult to make out who was Niharika and who was Ruhee, don't you think so too? I have to also point out, having girlfriends is the best thing ever 'cuz you always have double the amount of outfits then, haha. They're honestly just pure #Goals.
4. Friends who slay together stay together









View this post on Instagram












I can't stop myself from saying this but however cliché it might sound they do complement each other just like cookies and chocolate chips, and cupcakes and icing. And that's what a friend in need is a friend indeed does, right? Can you believe they danced to a commercial song, like WOW? These unconventional Reels make them stand out from the rest and also make me wanna squish them with the tightest hugs, hehe.
5. 'Musick'









View this post on Instagram












OMG, I relate to Niharika so much here. Who all hate it when your friends change the song right in the middle of it playing? Also, two of them arguing and fighting just exhibits the rawness of true friendship. The content they create together makes me eager to watch more of these two.
6. Trendy Vibes









View this post on Instagram












Okay, we're always looking for a friend to make a trend, right? Just like Niharika has Ruhee for their trends and I have their content to enjoy with, haha. Their Reels are living proof that it's about the little things that matter. So, if you're looking for some major friendship goals you should defo check both their profiles.
A word of advice, for future reference, save these posts as they would totally bring a smile to your face. Not to forget, when they're both together they're like a ball of fire with a highly energetic vibe. Also, if you're looking for connecting with a few girlfriends don't forget to check out and download the 'GirlTribe' app by MissMalini. On a side note, I hope you're safe and getting yourself vaccinated.