Just like me, are you text-savvy too? In the 21st century, there has been immense growth in the literary side of the Hindi language. As you know, the power of social media is massive, when one starts using a particular slang the rest follows. These words then become a part of our daily conversations as well with our friends. So today, I'll be taking you through a few Hindi slangs and explaining their meanings that have been used by thousands of meme pages every now and then, adding a relatability factor to their content. So be my 'yaar' and scroll down.
Here are some 'dasu' words
1. BT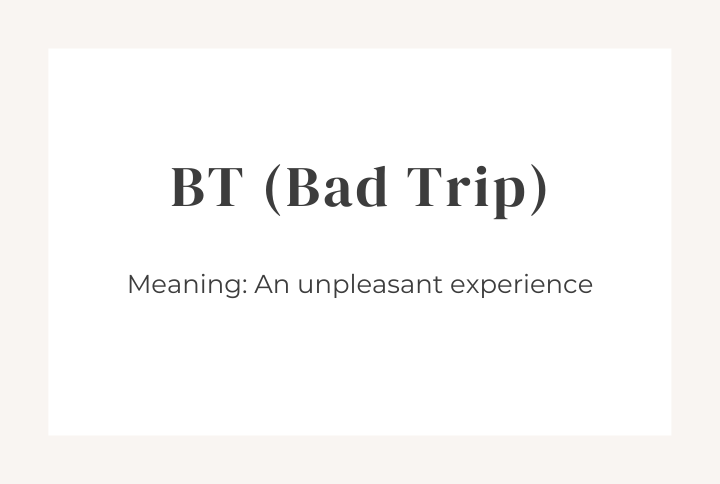 BT is an abbreviation for Bad Trip, which actually means an unpleasant experience after taking drugs. However, it is not used in the same context, every time a situation doesn't go as planned they'll be like BT. Since the past few years, this word has been used immensely by the millennials and the Gen-Zs in their daily conversations. Like, 'While cycling, my cycle broke down in the middle, what BT man.'
2. Funda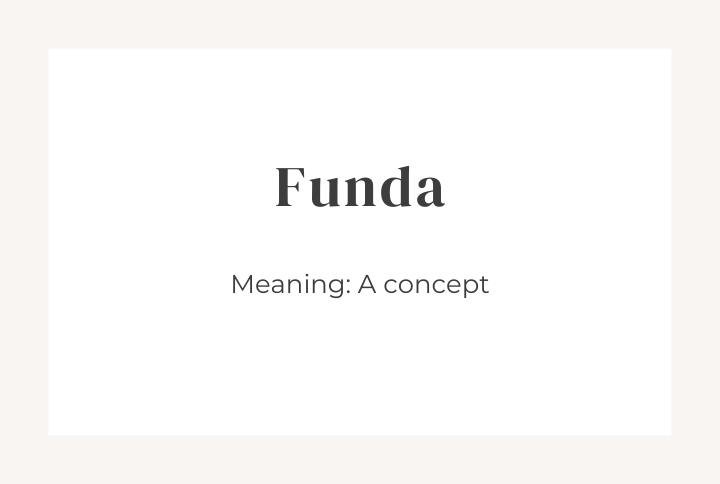 You must have heard many people saying 'Iska kya funda hai'. Funda is a compressed version of fundamentals, hahaha did you know this? Funda is basically a concept and a basic rule or a principle against which an underlying situation is set. Like, 'his fundas are so diffrent from the rest of us'
3. Majnu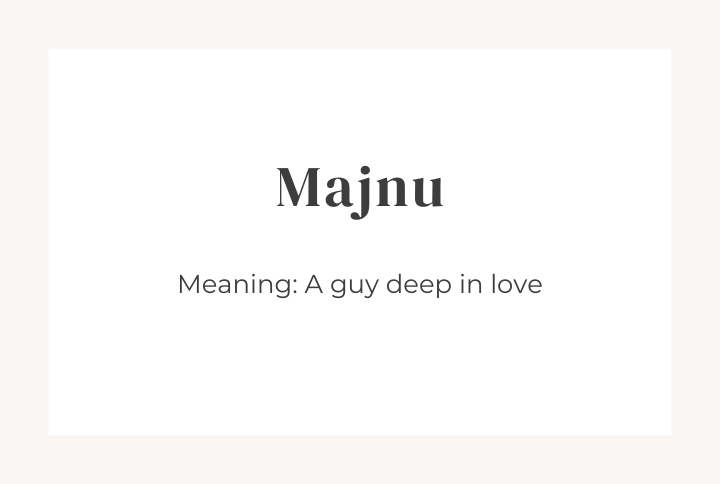 Majnu is a word commonly used for a guy who is deeply in love. Doesn't this word remind you of Zindagi Na Milegi Dobara? Well, then you know it for sure, hehe. For me, it's more of Laila Majnu rather than Romeo Juliet, what about you?
4. Juggad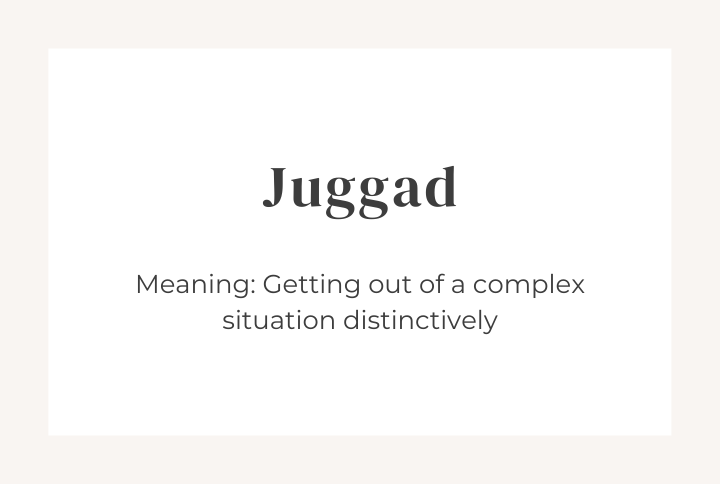 In simple words, Juggad is a flexible approach to solve a complex scenario within the limited resources available and that too in a unique way. It's also used sometimes when one gets out of a tricky situation. And not to forget, it's a hack as well. For example, 'Kya mast juggad tha'.
5. Hatke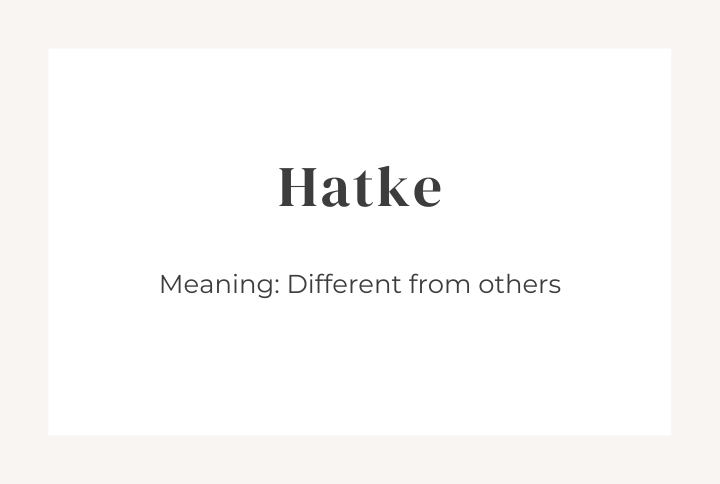 Now, this Hindi meme slang just takes up my energy to another level 'cuz come on it's hatke. So, this word has different meanings like outstanding, different, unique, over the top. Usually, people tend to use this word when they find something astonishing. For example, 'kya hatke performance tha'.
6. Dasu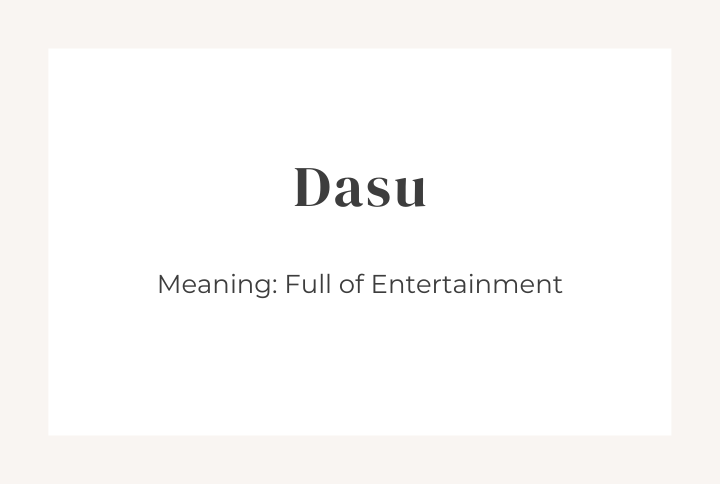 Omg, this word totally reminds me of Yeh Jawaani Hai Deewani, does it for you too? Dasu is a Hindi word for a killer or an astonishing performance. It goes like 'kya dasu dance performance tha'.
7. Bindass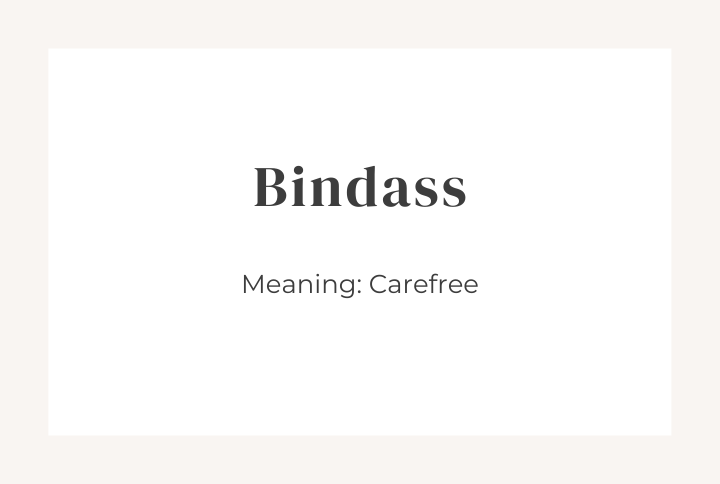 This has to be one of my fave words 'cuz it's such a carefree and super cool word to use. It's a term used for expressing something great as well. Just like 'what a bindass guy he is'. It could also be a word to describe something luxurious as well.
8. Atrangi
Again, atrangi is an exaggeration of hatke, if you know what I mean, haha. It's a term used in response to something extraordinary and unconventional. Just like, 'this group of friends is so atrangi'. It includes being different, vibrant, and unique.
Khatam! These were a few handful of Hindi slangs that I absolutely love using while having conversations with my friends. Which one is your personal fave from these? I have to say mine is bindass and atrangi. On a side note, I hope you are all keeping sake and booking your vaccine slots.