This is for all of you who missed the event and who are keen to know all the deets that took place at the launch of MissMalini's new venture. Amidst a bunch of super talented content creators, influencers, and actors, MissMalini launched a much-awaited talent management vertical called, *drum rolls please* Ignite Edge, woohoo! Spearheaded by the boss ladies, Malini Agarwal and Khushi Govil, Ignite Edge has roped in some fabulous talents already. Some of them are Aarya Vora, Abhishek Bajaj, Aishwarya Sakhuja, Amruta Khanvilkar, Elina Hsiung, Karenvir Bohra, Teekay Sidhu, Karishma Govil, Nyra Banerjee, Shakti Arora, Shriya Jain, Vidhushree Arya, Vivek Dhadha, and many more. Check out a small glimpse right below.
Our Monday blues were blown away with the who's who of the entertainment industry and we danced the night away with influencers and creators like Jannat Zubair, Aarya Vora, Taabish, Melvin Louis, Meghna Kaur, Shivani Singh, Anmol Sachar, and many more. Feeling the FOMO kick in? No worries, read on to see how our loved creators amped up the launch.
Here are 6 reasons why the launch was an absolute fiesta:
1. Oh-so-awesome venue
The grand launch unfolded at The Game Palacio in Bandra. All thanks to the co-founders, Suved Lohia and Prasuk Jain, our creators got to have the best time at India's first nightclub that is a house of boutique-bowling, fine-dining, gaming arcade, and an amazing nightclub experience. Needless to say, it was a gala affair. Check out the above Reel to see everything the venue offered for the creators to have a blast.
2. A lil' touch of Ignite Edge's elements
A bold red lightning bolt enhanced the entrance while a quirky illustration of all the talents officially managed by Ignite Edge was put on a wall as you walked to the main arena. Further, each table had a coaster with the respective talent's illustration at the front and a fun fact about them at the back, woah! Isn't that cool? It totally set the mood and the vibe of the place with the correct lighting, 'cuz it had to get 'ignited', right?
3. A stellar guest list
If it ain't on the 'gram, it didn't happen, amirite? When we get our hands on such a star-spangled ensemble, how do we miss getting it covered! We loved the fact that all the creators came under one roof and got a chance to interact with each other and us! We loved chatting with our fave influencers and they delighted us by being a part of the fun Reel trends. Believe us when we say, you can count on the dancing king, Melvin Louis to show us how it's done.
5. Food, drinks & all things lit
The event was a great success with a bowling alley, pop music, party poppers, good food, drinks, paparazzi, a glamourous venue, and illustrious guests. And most importantly all creators under one roof, need I say more? It was a super fun affair indeed.
6. Did you just say gifts?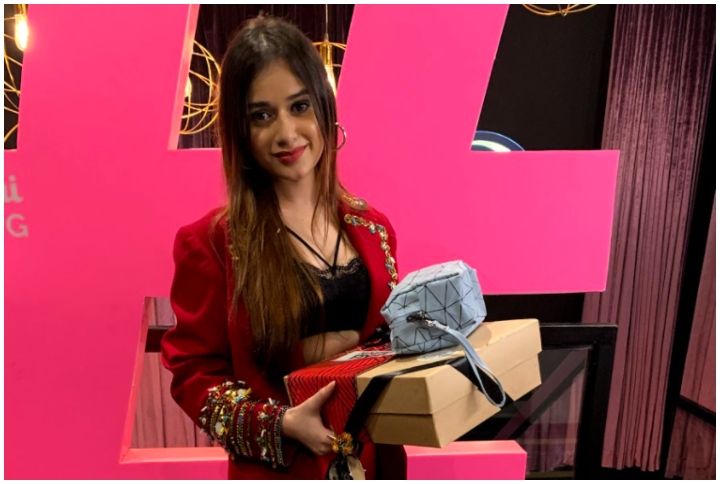 The guests got to take back home a thoughtfully created hamper from our gifting partners entailing all things fun and amazing. In a way, these were boxes filled with love.
Well, here were all the deets from the most happening launch this year. Now, head over to @igniteedgetalent and @missmalinitrending on Instagram to get your daily updates on your favourite influencers and creators. Don't forget to wear a mask when stepping out and follow all the Covid-19 guidelines. Also, book your vaccine slots at the earliest and get vaccinated asap!