There has been a paradigm shift in multiple facets of our lives thanks to Covid-19 and the impact it has had on our health both physical and mental, our work lives, our travel plans, our wedding plans, the economy and business the world over. And when it comes to the fashion industry (as with the likes of the travel industry too) everything seemed to just stop as we hunkered down at home with no idea of when we were going to need our fancy going-out clothes or high heels again. But then through the ashes of brick and mortar, came the arrival of online retailing bigger and better than ever before. And one brand that picked up on this market trend was Lashkaraa, an Indian-wear brand targeted towards NRIs looking for wedding attire.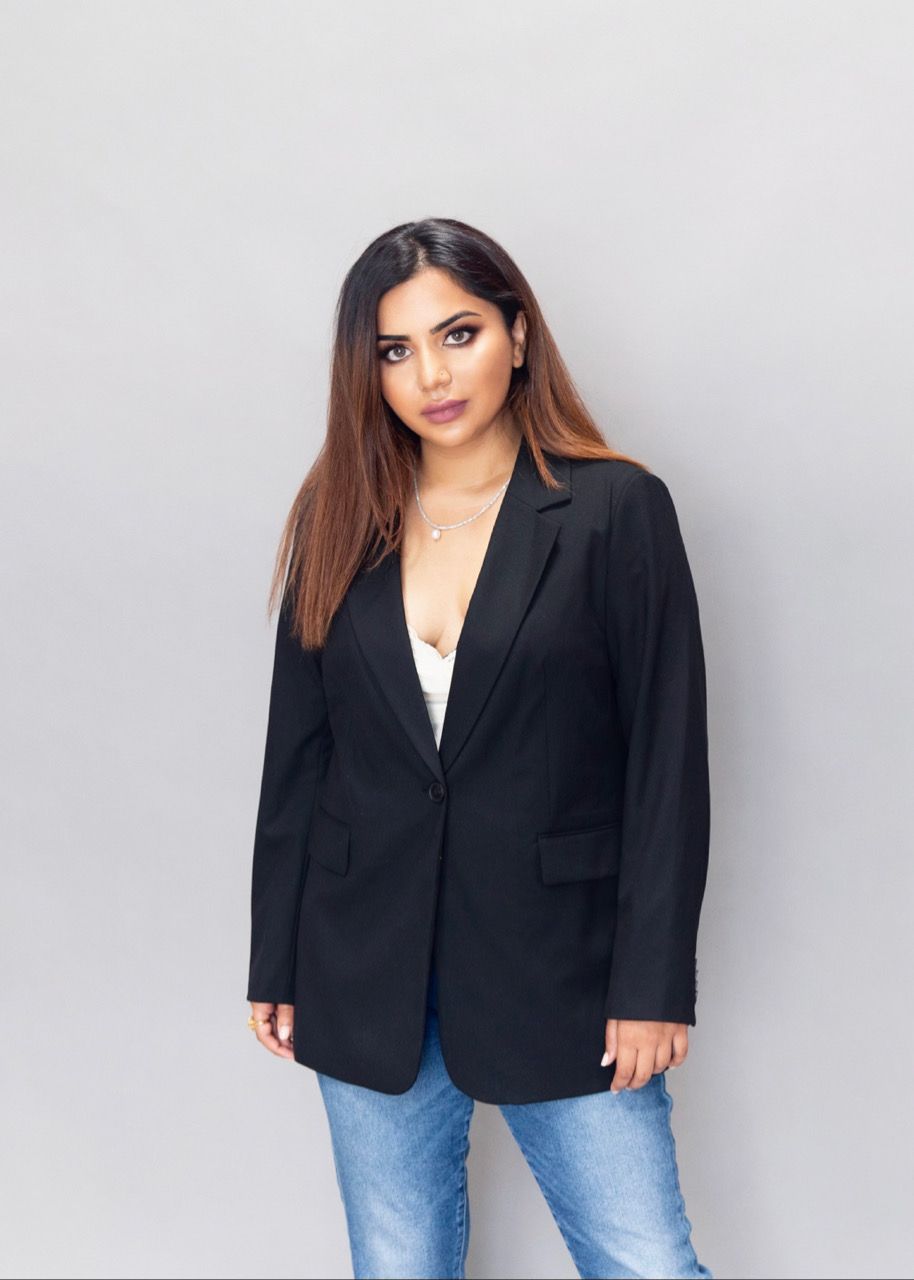 Ms. Sumeer Kaur, Founder/Director Lashkaraa Inc. states,
"At Lashkaraa, we used this slow period of time to think of utilizing all the gathered business intelligence, plan the areas for improvement along with a path to expansion post-COVID. Our largest consumer base is Indians based out of the United States, Canada, UK, and, the Middle East. When it's time for wedding shopping, the bride/groom and/or their families usually visited India to complete shopping for the wedding trousseau. The biggest change we've witnessed so far due to the pandemic lockdowns was that couples came online to complete their wedding trosseau shopping. This led to our largest increase in custom bridal orders to date."
One thing is for sure, while things may take different forms including the Big Fat Indian Wedding, there is no situation where desis aren't going to want to dress up for themselves or their families big day, no matter the size of the function and the young brand, Lashkaraa, headed by Sumeer capitalised on that firmly. Her strategy was to focus on getting NRIs to opt for 3 major purchases, rather than a bevvy of smaller purchases.
Who Is The Lashkaraa girl?
The millions of NRIs who are looking to connect to their desi girl roots and get that specific Mitti khushboo when searching for the right Indian-wear, that's who fits right into the Lashkaraa vibe. As we well know, a lot of NRIs miss their home country dearly and love to hold on to their culture and heritage even when they are miles away; especially so. And especially now in the time of a worldwide pandemic, where travel is curtailed, those NRIs who would catch a direct flight to India to fulfil their wedding needs, can now find the same level of choice, quality and customisation online because of Sumeer and her team's efforts.
How Does It Work Though?
Brides and their families and friends can visit the site that has multiple options of styles and colours and customisations to fit all their outfits and wedding trousseau needs. You can quite literally visit the website and customise your purchases from the comfort of your couch. And if you're thinking, "What's the catch?" there is none because even the prices are very friendly and the delivery times are unmatched. The brand focuses on showcasing itself as affordable luxury and so it is because in keeping with the change in consumer behaviour, they would rather customise 3 outfits that are of better quality and not cheap and make them in a way that can encourage re-wear and mix and matching rather than their Lashkaraa brides opt for multiple cheaper options that don't last and are clearly a lower quality product overall. And this is exactly how women shop now. Conscious consumption is not just a buzzword to the young women of today. They want quality over quantity, more bang for their buck and items that can be worn multiple ways and not sit at the back of their closet. Think about how amazing it is that each piece can be styled separately or worn as an ensemble. It just screams versatility, doesn't it?
With a unique blend of vintage and new-age, occasion-based or ceremonial wear their offerings include sarees, salwar suits, anarkali suits, Punjabi suits, churidar suits, palazzo style bottoms, gown anarkalis, lehenga cholis, kurtis, ghararas, and anything your heart desires. In terms of fabrics, they work with cotton, cotton blend, silk, tussar silk, net, georgette, and so on. Then there's the question of embroidery and artisanal work like, but not limited to, zari, bead-work, stone-work, thread-work, and other motifs for your every need, Lashkaraa.com is set to become one of the most trusted, easy to use and loved online ethnic wear shopping stores for South Asian clothes in the world. Look at some of the designs below:
Talking About The Team Behind It All
With Sumeer at the helm, fueled by her passion for fashion and her drive to provide for her family post some particularly hard times at a young age, Lashkaraa came to life and grew exponentially in 2020 at a time when others were downsizing. She doubled her design team and they are constantly working full-time on their in-house lines and also expanding the ranges in kids, men's, and bridal wear.
Lashkaraa.com has a team of dedicated designers, merchandisers, and a tailoring team that combines the exuberance of youth and the insights of veteran Indian craftsmanship to target discerning millennials. As a way of contributing to society, the brand actively engages with local craftsmen and provides them access to resources and opportunities to showcase their creativity and experience with Indian fashion. This, in turn, also generates employment for local craftsmen looking to widen their reach.
Kaur explains,
"The goal had been to increase our female staff in the tailoring unit but we found that with great difficulty. In fact, to begin with, we were only able to find 2 female tailors. The reason being was that many females had not gone into tailoring due to the lack of being trained for doing so. So, we decided that any lady who wants to learn to tailor can come into our establishment (many family/friends of the current staff have already done so) and learn tailoring. These women can then either be employed by us or work for themselves. we don't pressurize them just to work for us even if we taught them. They do a lot of work like stone-work, embroidery, etc."
In conclusion, it is clear that the future is bright for Indian bridal and fashion brands who have understood the value of the online and digital space. And with capable brands like Lashkaraa with whose aim is to leave a global imprint, and to be available to any man or woman in a big city or small town, Indian fashion is only starting to hit its full potential.
Follow Lashkaraa on Instagram, Twitter & Facebook for more updates!
This post is in partnership with Lashkaraa Inc.