'Heyyo besties'! Better known as 'Taneesho' on Instagram and 'The Taneeshow' on YouTube, Taneesha Mirwani is currently ruling the content space as one of the most popular Gen-Z creators. Her content includes everything from trivia to Q&A to challenges and vlogs, it's exactly the 'full masti majha' scenes you need in your life, hehe. Her content is not just witty and hilarious but also thought-provoking as she creates content on topics that are otherwise considered to be taboo in India. You can check them all out here. Read on, to know more about Taneesha and her content creation journey.
About Taneesha Mirwani
Born and raised in Mumbai, Taneesha Mirwani is a smart and tenacious young girl who has gained a huge following across social media platforms owing to her dynamic nature and illustrious personality. In a short span of time, her hard work and dedication have helped her gain a massive following. At present, she has over 1.85 lakh subscribers with over 1.7 million views on her YouTube channel and a fan following of over +2,70,000 on her Instagram handle. We often see her collaborate with her creator friends. She is a young content creator who's already come a long way and still has a long way to go.  
All about Taneesha Mirwani's content
Taneesha commenced her YouTube channel naming it 'The Taneeshow', during the lockdown period and eventually got serious about her endeavor as a digital content creator. She launched her channel in mid-June 2020 and the rest is history. Currently, she is one of the best Gen-Z creators. Her content mainly involves posting short uproarious videos with her family and friends including dance trends, lip-sync videos, and vlogs, a.k.a. 'Vloggu'. Also, with her hard work and consistency, Taneesha has also received a Silver Play Button from YouTube and it is one of the biggest achievements of her journey as a creator until now. This milestone has been her motivation to continue creating content and spreading smiles across social media users.
Here's what Taneesha Mirwani has to say about her journey,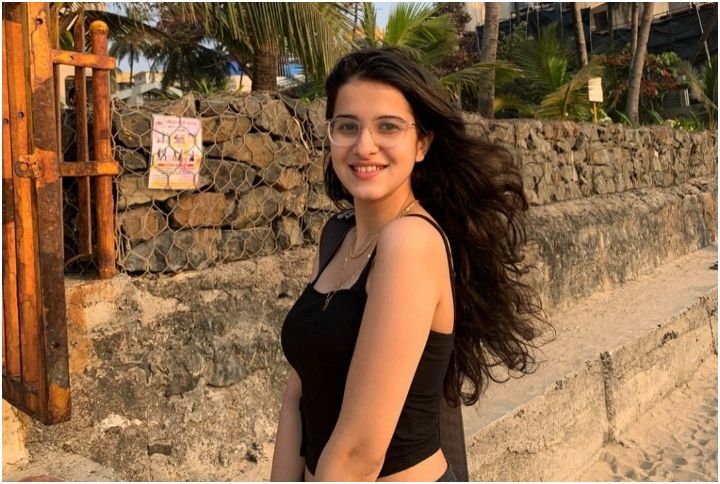 I remember it being three years ago when I was visiting my uncle in Europe. We were sightseeing at this waterfall and I asked my cousin to take pictures of me. I posed in front of the waterfall and as a joke, I said, 'I'm such an Instagram influenza'. Three years later, now I'm making great content and some of the best memories of my life, which is more than a dream to me. I started out in November 2019 on TikTok, but I got serious after I shared my SoBo series on IGTV. Later, I created a YouTube channel and started vlogging. I've met some amazing people in the Indian Influencer community and made some of my best friends and connections here. However, what makes me the happiest in this field is the online community that supports me every single day. Some of my YouTube subscribers that call me their older sister or 'bestu' from different parts of the country watch me every day and genuinely wish the best for me without even having a conversation with me. I think that is the most beautiful thing about being a creator today.
We are totally rooting for Taneesha to achieve tremendous success and tons of achievements in this journey of content creation. You should defo check out her Instagram as well as YouTube if you haven't already. On a side note, we urge you to get vaccinated and stay safe.