Aye Halo! One of the most awaited festivals of the year, Navratri finally came to an end. These 9 days of colourful celebration and worshipping of the 9 avatars of  'Maa Durga' elevated the festive mood by all means! Thereby signifying the triumph of good over evil. Like every year, this year to Navratri the 9-day long festival was full of pomp and enthusiasm. From garba nights to fasting to dressing up in specific colours each day, every little thing kept the spirit of this festival high. Let's take a look at how some of our fave creators celebrated this auspicious festival on the 'gram following the colour assigned for  the days. Get ready to 'save' posts for major inspo on how to style these bright colours in the coolest way ever for the next year.
Check out these creators who painted our 'gram colourful this Navratri:
1. Sonali Bhadauria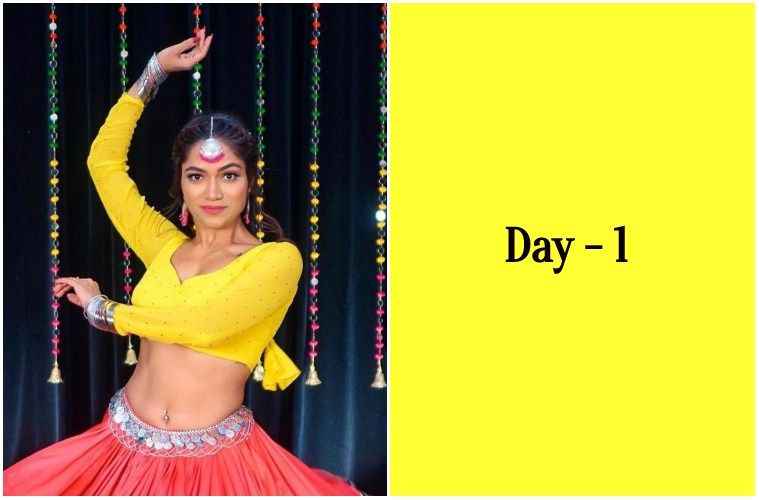 The first day of Navratri is dedicated to Shailputri goddess and the special colour for this day is yellow. A bright colour that stands for positivity, optimism just like Sonali's personality. Yes, that's right this hue is a symbol of joy and happiness, something we receive every time we watch Sonali dance gracefully, amirite?
2. Shaurya Sanadhya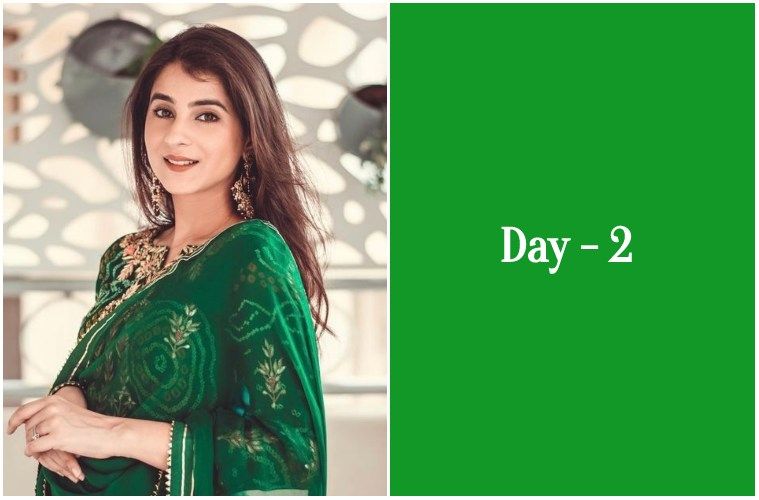 The second day is dedicated to the goddess of spiritual knowledge, Maa Bramhacharini. The special colour for this day was green. Now, this fresh leafy colour stands for life, renewal and harmony and Shaurya is all about growth and creating new content. This is exactly what we love about her and not to forget her cute smile that brings life to our boring day.
3. Somya Gupta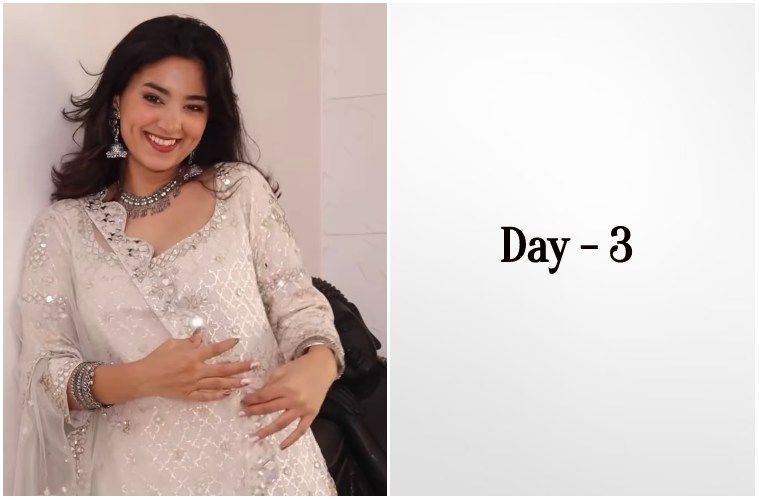 Somya Gupta, popularly known as Michu, too celebrated Navratri with full enthusiasm. She dressed up every day following the colours of the day and brought the festive vibe alive. On the third day of Navratri, Chandraghanta avatar of Durga is worshipped for her bravery and courage. Ngl, but Somya's confidence and her traditional outfit both are shining like the stars and moonlight in the night sky here, don't you agree?
4. Mrunal Panchal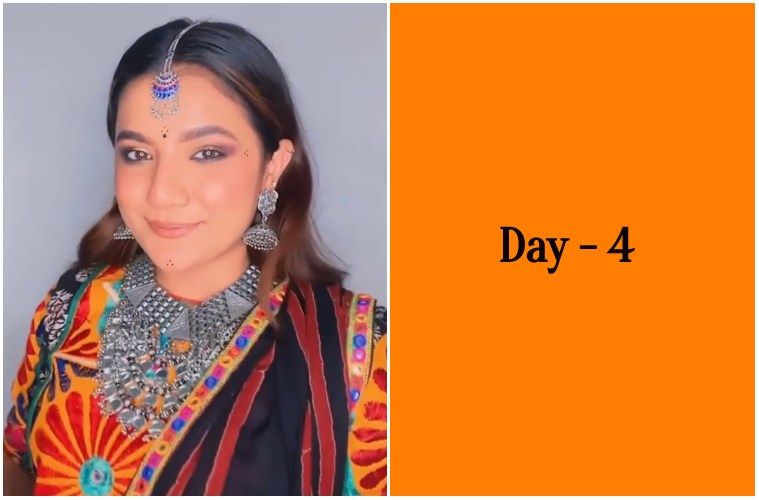 Did you know that the fourth day is dedicated to goddess Khushmanda who is known for prosperity and creativity? Gosh, when we hear the word creativity, Mrunu's name pops in our heads instantly. With her own unique talent and twists, she is totally winning millions of hearts and we hope she prospers and unlock massive milestones in the coming years.
5. Komal Pandey & Siddharth Batra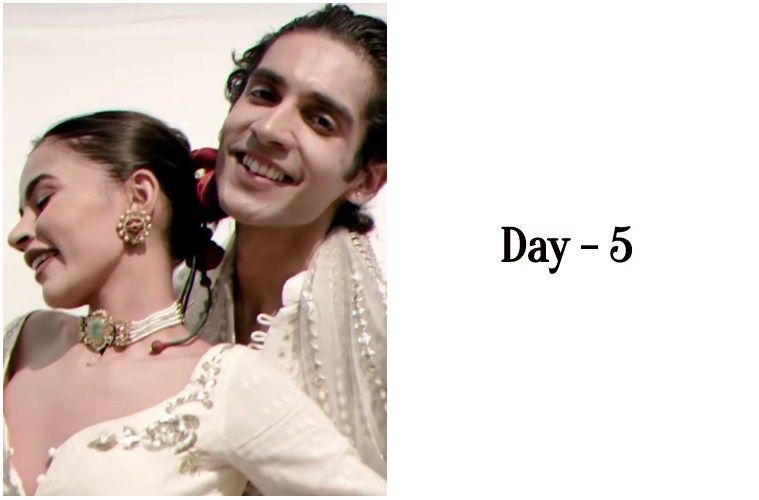 As we move on to day-5, goddess Skandamata is worshipped for her perfection and purity. Name a better thing that is as pure as love, we're waiting! Komal Pandey and Siddharth Batra are a match made in heaven. We absolutely adore it when these two come together to make content. Tbh, the white colour makes this couple look nothing less than dreamy. Iss Navratri pe, inn dono ne chaar chaand laga diye humare 'gram pe!
6. Nicole Concessao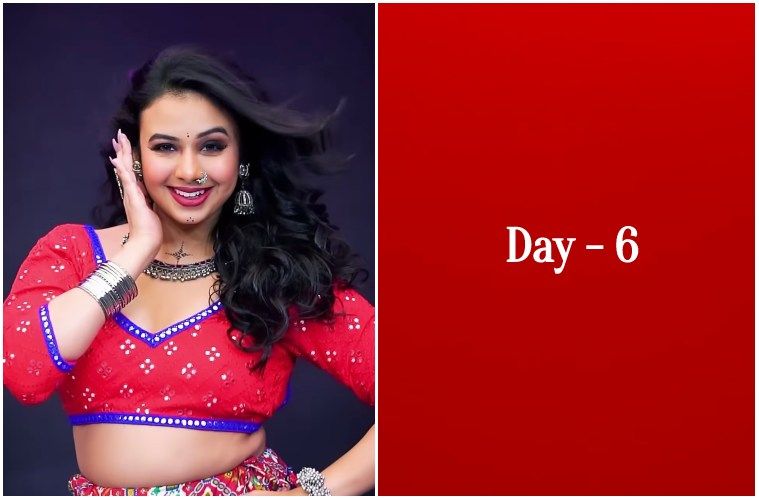 On this day the colour red is worn to honour Devi Katyayani. The hue represents passion, fire, radiance, energy, vigour and willpower. Aren't all these characteristics super relatable to Nicole? Yes, indeed as Nicole is a passionate dancer who sets the dance floor on fire with her energetic dance moves and there is no denying here, hehe!
7. Sakshi Sindwani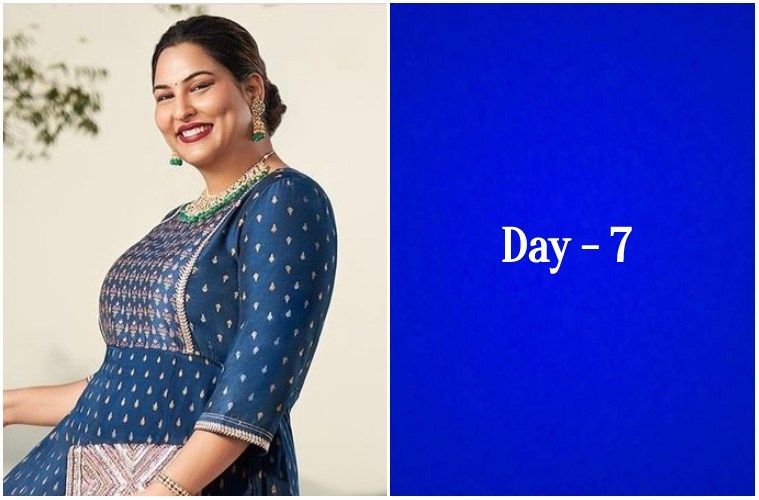 On the seventh day of Navratri, the goddess of immense power, Devi Kaalratri is celebrated by wearing royal blue. What could be better than representing the goddess of power with the kween of social media, Sakshi who is every single day making us fall in love with her confidence and positivity.  
8. Debasree Banerjee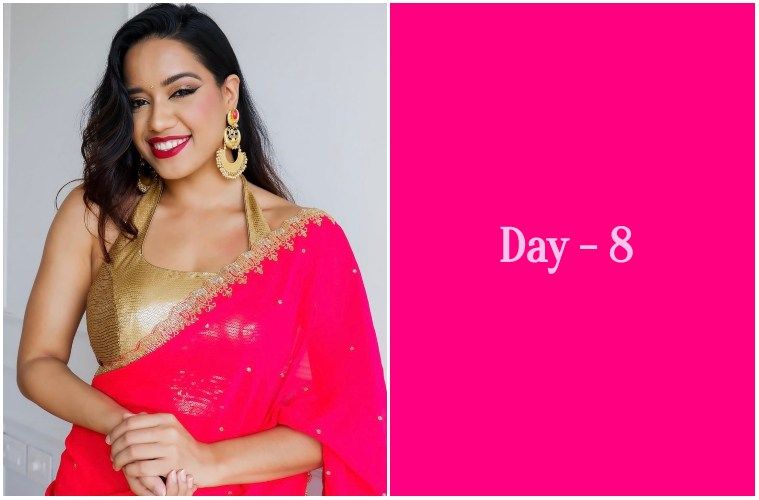 The second last day is dedicated to Goddess Mahagauri and the colour pink is the universal colour of love. Just like how Debasree spreads joy and love with her stellar content on Instagram. Her feed is our go-to for some lovely makeup looks and fitness motivation, wbu?
9. Khushi Choudhary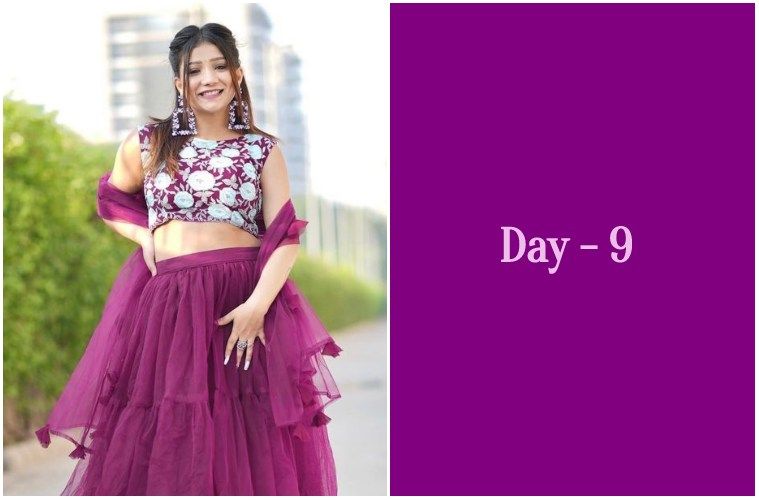 The last day of Navratri is dedicated to Devi Siddhidatri. The colour for this day is violet, which represents aspiration and power. Khushi Choudhary is a popular YouTuber and a proud mommy. It's her passion and power that today she is doing supremely well on social media and we hope she achieves more.
Well, this is how a few of the creators celebrated and followed the 9-day colour cycle of Navratri. Now, that the streak of festivities has started, we hope you all are ready to go all traditional with your friends and family keeping in mind to take safety precautions. Sending everyone good vibes this festive season and we hope you are booking your slots of vaccines on time.