If there's one product that has been in the limelight this year, I'd nominate blush for that prestigious position. Every makeup enthusiast—amateur or seasoned—fell in love with all things blush at seemingly the same time. We've seen reds, corals, peaches and pinks all over the internet. One colour that I'd never imagined would be the trending—purple!
Yup. Purple blush. The mere thought of it had me puzzled with a gazillion questions in my head. Won't it look a tad bit too overwhelming? Will it complement various skin tones? Would purple even blend with the rest of my makeup? I mean, I shouldn't have been that perplexed considering purple lipstick was all that was being spoken about a while ago thanks to Aishwarya Rai Bachchan. But anyway, much to my surprise, all these questions had a rather positive response.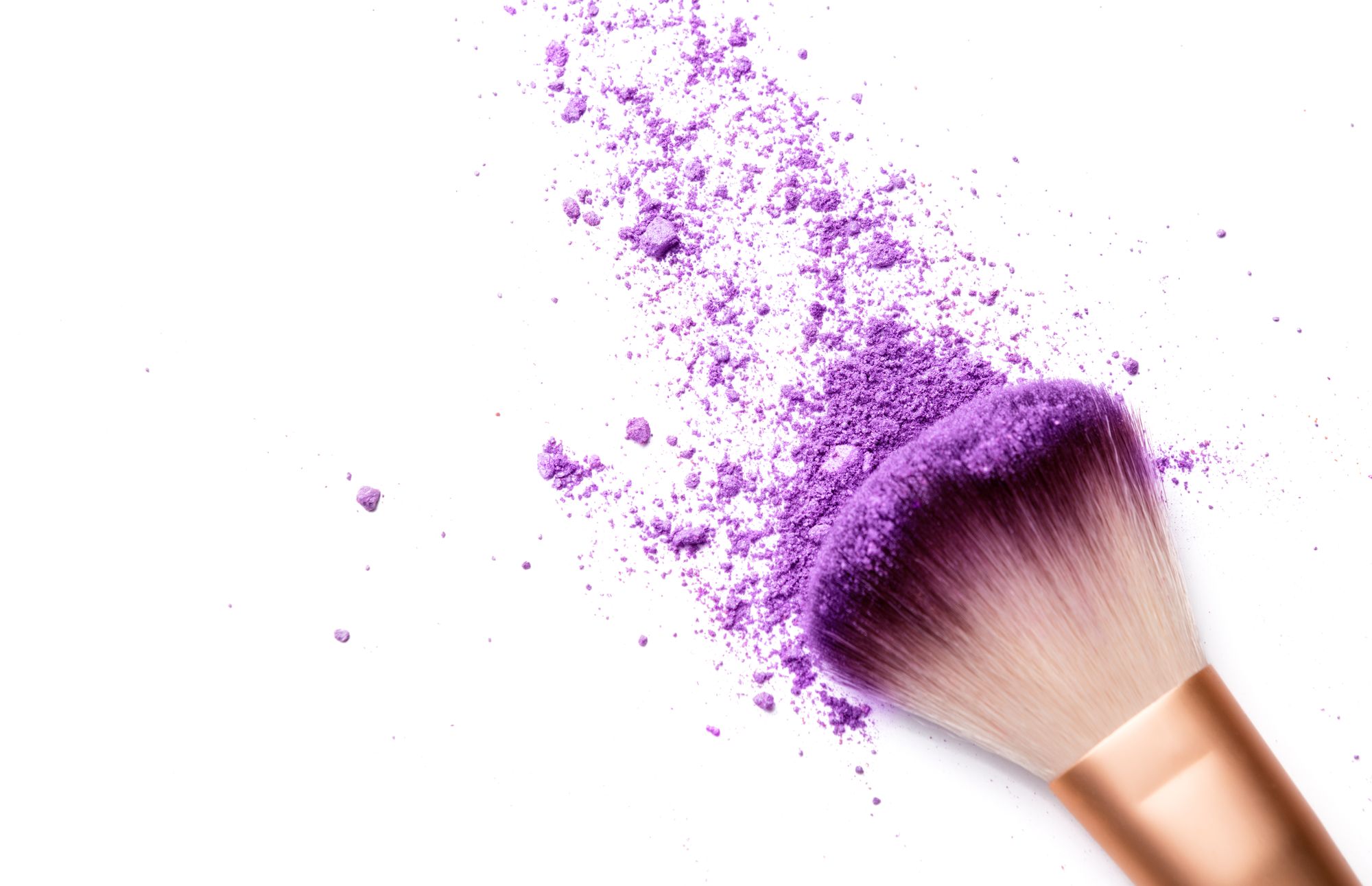 Why I Loved It
After hesitating for a while, all it took was ONE swipe to have me hooked. The colour might seem bold while it's packaged in the bottle or tube, but it can definitely be muted and played around with. A factor that I found extremely appealing is that purple blush seamlessly blends into your base. Its intense pigmentation can be adjusted according to how brazen you're feeling, this shade offers a sharp definition to your cheeks. Since I enjoy making my cheekbones appear sculpted with blush (hello, blush-draping!), purple blush has now found a sweet little corner in my vanity.
Some Of My Picks
Fenty Beauty's Cheeks Out Freestyle Cream Blush in Drama Cla$$
While this blush may look like a popping purple at the first glance and intimidate you, fret not because this hue complements every skin tone. After all, Rihanna created it, how could it not be perfect? Plus that sheer finish that's going to make your cheeks pop, whether it's that last-minute Zoom call with your boss or a drunch date with your besties, Riri defs had a hand in that.
MAC Cosmetics' Glow Play Blush In Rosy Does It
Trust MAC to come up with a quirky formula that we just can't seem to resist! The Glow Play Blush has a cushiony & soft texture, which makes it seem bouncy at first touch. A rich jewel-toned purple that blends perfectly, this blush gives your cheeks a muted glow. If you're a sucker for blush draping like I am, watch the Glow Play Blush define your cheekbones with a purple flush that you never knew you needed.
Danessa Myrick's Vision Flush Blush, Eyeshadow & Lip Color in Grape
Embodying the belief that makeup is art and versatile, Danessa Myrick's Vision Flush is a deeply pigmented liquid that is the definition of versatility. We love a monochrome moment, more so when it's a colour as gorgeous as purple. If you're looking to make a statement that has the power of subtlety, this blush is it!
Rare Beauty's Soft Pinch Blush In Faith
A deep berry purple that screams fall, this liquid blush from Selena Gomez' Rare Beauty has the internet in frenzy because of its soft texture and intense payoff. After spending my whole Saturday noon gawking at all the reels posted by Rare Beauty, I can't seem to get enough of this one.
Follow @missmalinibeauty for more on everything makeup, hair and skincare and download the Girl Tribe by MissMalini App to join our fashion and beauty community.