Okay, I'll admit I was a little late to the party. For ages, I'd always wondered what was so special about candles, after all, they're just candles, no? Why does everyone seem to be hooked on to them? What could possibly be so great about something that's made of wax? Well, my disbeliefs in candles were proven majorly wrong when I purchased my first-ever candle. Now, my weeks feel rather incomplete if I don't spend some precious time with my scented candles.
Let me take you through this journey of mine. I was gifted a candle from Masic Beauty by my bestie a couple of weeks ago. NGL, I avoided using it for the longest time. One day, I'd had an extremely long and exhausting day. I was feeling physically tired, mentally burnt out and emotionally wrecked. Stuck at home with absolutely nothing to do, I decided to finally put my candle to use! I lit it in the corner of my room and just spent time listening to some soothing music that always seems to put me in the right mood. Like magic, my senses were a lot calmer with every whiff of the candle I took in. By the end of the night, I was feeling a lot better than before, courtesy—just a few moments with a scented candle. So naturally, I decided to put together a list of candles that need to be on your wishlist, thank me later—
Masic Beauty, Me Time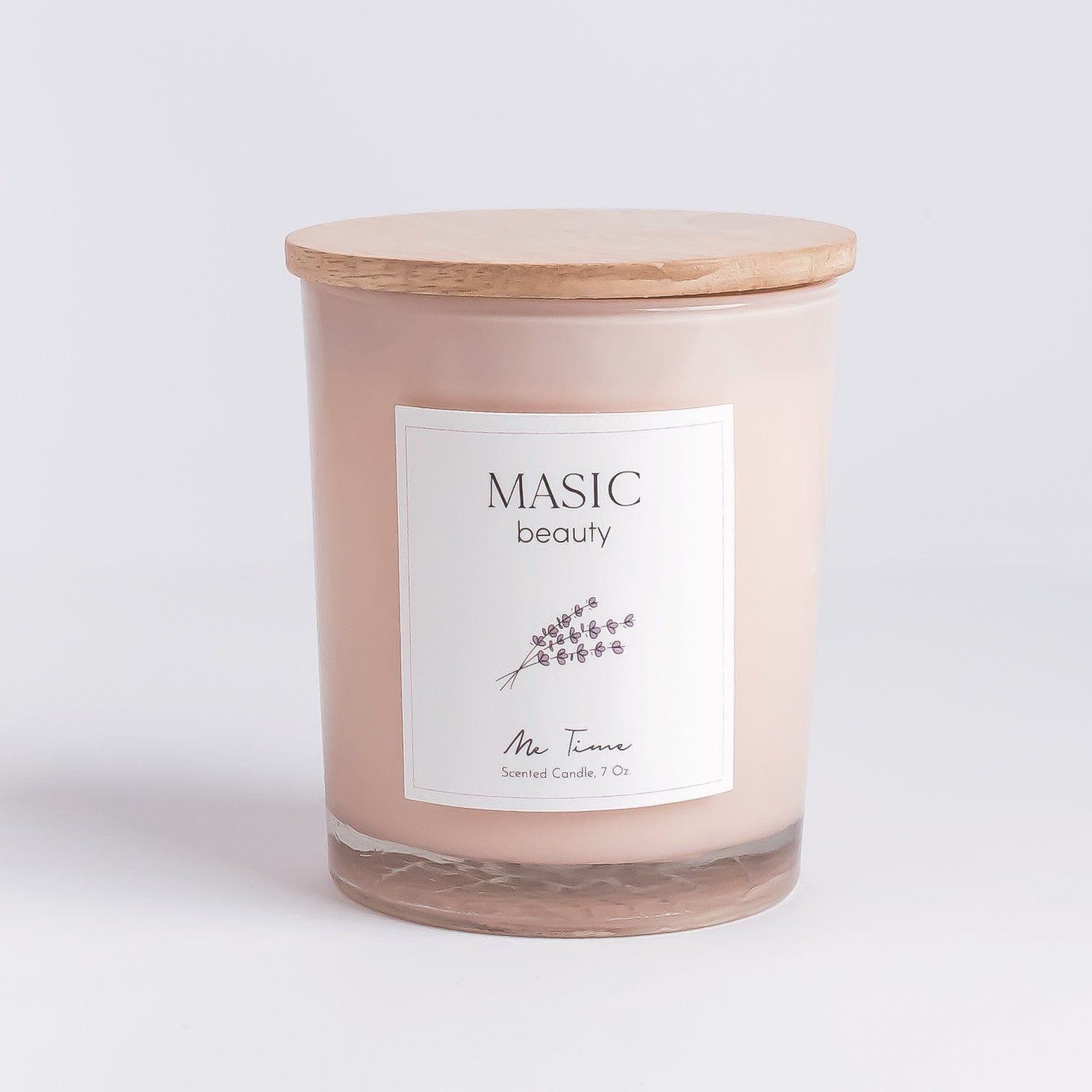 Naturally, this one had to be on the list! Masic Beauty is the brainchild of Malvika Sitlani, one of our favourite beauty bloggers. Simplicity with a touch of affordable luxury is what she describes Masic Beauty as. With elegant packaging that practically breathes opulence, the me time candle is one with a double wick. Extra burning time? More points for that. Soothing scents of lavender and vanilla are intertwined to bring to you what would seem like peace in a bottle. Musky patchouli makes a refreshing appearance just in time to revitalise your senses. A perfect balance of scents from both ends of the spectrum, if you're a newbie to the world of candles, this one should definitely be your stepping stone.
Bath and Bodyworks, Bergamot Waters
If there's anyone that's been acing the candle game, it's got to be Bath and Bodyworks, don't you think? With the widest variety of candles available in the most delectable of scents, it's almost impossible to choose one. 3 wick candles will have your abode filled with comforting scents, thanks to their burning time. Ever dipped your toes in the wide ocean? And felt the sea-breeze touch your face gently? That's exactly what this candle makes you feel like. A cool and refreshing scent that finds a certain fruitiness in its mix, this candle is right up your alley if you're in the mood for a quick energizer.
Jo Malone London, Honeysuckle and Davana Home Candle
Sometimes we're in the mood for an invigorating scent that gets us up and going, amirite? This candle from Jo Malone London is the right mix of alluring with a hint of romance, quite mystical we know. An unwinding trip to the English countryside amongst orchards and bouquets is where this magical candle will transport you to. A variety of fragrance notes ensure you're breathing in nothing but luxury. Fruity and floral notes of davana and honeysuckle when mingled with earthy notes of moss exude a feeling of splendour, trust us.
Rad Living, Fitness Freaks
Okay, I bought this candle as a joke because I absolutely fell in love with its name. I mean, who names a candle "Fitness Freaks"? Rad Living creates the quirkiest and the most unique candles you could possibly get your hands on. This particular one is a fun play on fitness freaks, and hello, that's me! With notes of citrus that'll act as your morning dose of orange juice and cooling notes of aqua which almost feel like splashing water across your face after an intense workout. As someone who loves good wordplay, the fine print on this candle had me in splits.
Follow @missmalinibeauty for more on everything makeup, hair and skincare and download the Girl Tribe by MissMalini App to join our fashion and beauty community.