Instagram has been our go-to platform every time we've been bored, amirite? While being on the platform, exploring and gaining knowledge is good but with that comes a responsibility to manage your time as well. 'Cause you know once you start scrolling through Reels there is no getting out of it. Instagram has legit provided us with a way to limit that now by 'Take a Break'. So, scroll down to learn more about this feature.
'Take A Break' from Instagram to know more…
On the 4th of February Instagram announced this feature right before 'Safer Internet Day' in all countries, including India to inform and empower the users to make an informed decision about their usage on the platform. This feature is going to be amplified through a campaign and in partnership with 'We The Young', a youth-focused community, called 'Break Zaroori Hai'.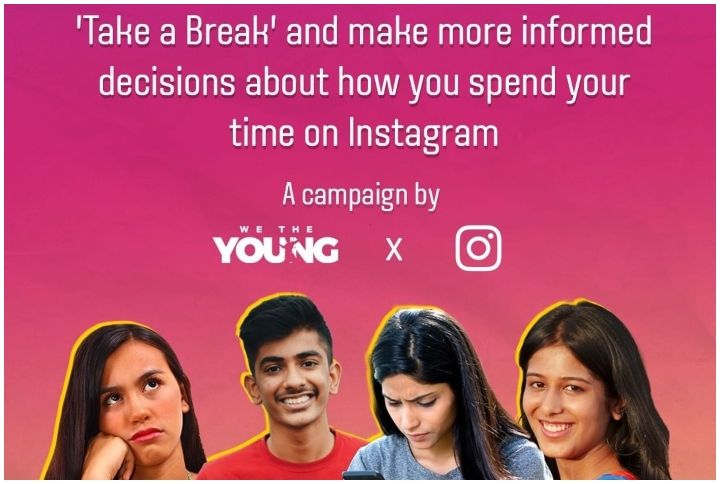 Charit Jaggi, Founder of 'We The Young' added
We understand that Instagram is integral to how young people socialise today and it is thus important to safeguard their digital experience. 'Take A Break' is very relevant for them, and together with our campaign 'Break Zaroori Hai' we hope to encourage young people across the country to actively take control of their online experience.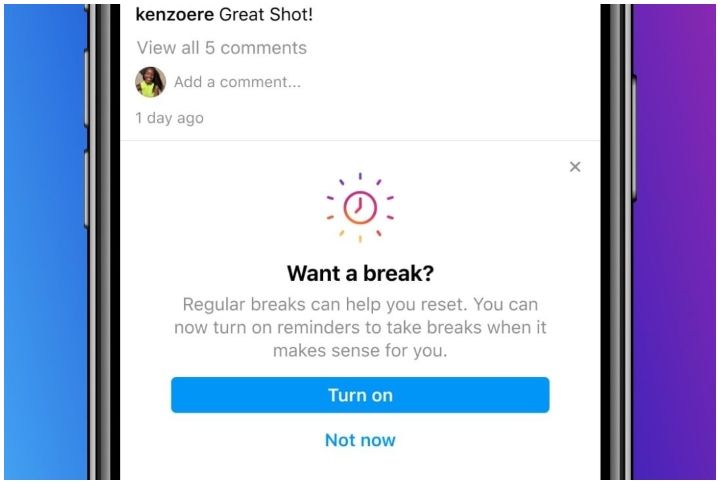 This feature will show up while you keep scrolling through the 'gram for a certain amount of time after which it will allow you to mute your notifications. The picture above will pop up asking you to take a break from Instagram. It'll also suggest you to set reminders for yourself to take such frequent breaks in the future. To create an awareness of this feature, they will show notifications as well suggesting to turn on these reminders. Also, they will be shown expert-backed tips to help them reflect and reset.
Natasha Jog, Public Policy Manager, Instagram, Facebook India, comments
The well-being of young people is important to us, and we're focused on ensuring that the time spent on Instagram is intentional and people feel good about it. With this context, we've launched 'Take a Break', to meaningfully improve the experience on Instagram for young people, parents and guardians. We aim to continue our work to create a safe and supportive environment on Instagram, so young people can use it to explore their interests, and find community.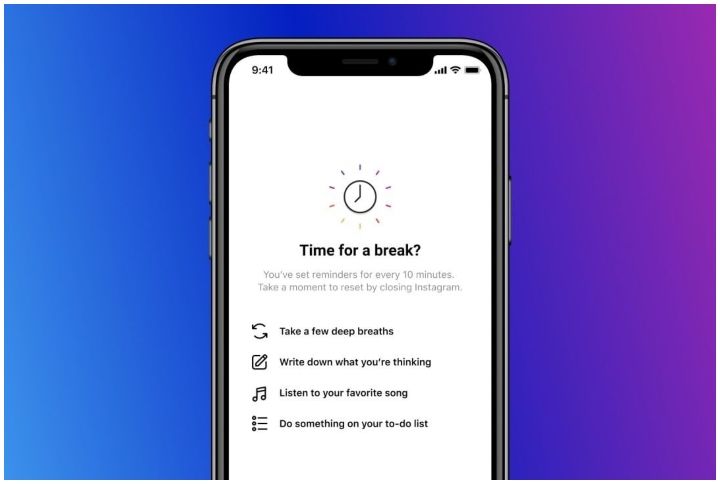 The campaign 'Break Zaroori Hai' will last almost a month and will highlight scenarios in which young people could use this feature. They will be seen working with creators, mental health experts, and other important stakeholders to convey the message of how important it is to make an informed decision. Their aim is to make 'Take A Break' a routine just like scrolling!
This feature was first launched in the US, UK, Ireland, Canada, New Zealand and Australia, and it is now available for everyone globally. We hope that you use this feature just like us 'cause it'll honestly help you manage your time better. It has been launched on Ios and within weeks even Andriod users will be able to use it. On that note, I hope y'all are staying safe. Until then, follow @missmalinitrending to get to know more about Instagram updates and features.