Indian film celebrities and their pets sure do know how to paint the town red. The pandemic and the subsequent lockdown might have slowed down the work of these stars, but it also increased the time they got to spend with their loving kids. A lot of B-Townies even became new pet parents recently and have been winning my heart with their cute camaraderie on social media. One such actor is Ram Charan who, along with his pet Rhyme, has been setting new cuteness goals and I can't help but adore these two together.
Ram Charan and Rhyme have been the Internet darlings for a while now, ever since the actor introduced his pet brown poodle to the world on September 25 last year. From their cute private airport moments to being a part of the actor's upcoming period drama RRR's promotions, Ram and Rhyme's duo has been stealing hearts and how.
From Mumbai to Rajahmundry, Rhyme has followed Ram to his movie shoots, promotions and vacations. and during the promotions of RRR in Mumbai, a video had gone viral where in Rhyme was seen waiting with wagging tail for her master, who was heading back to his caravan from an event.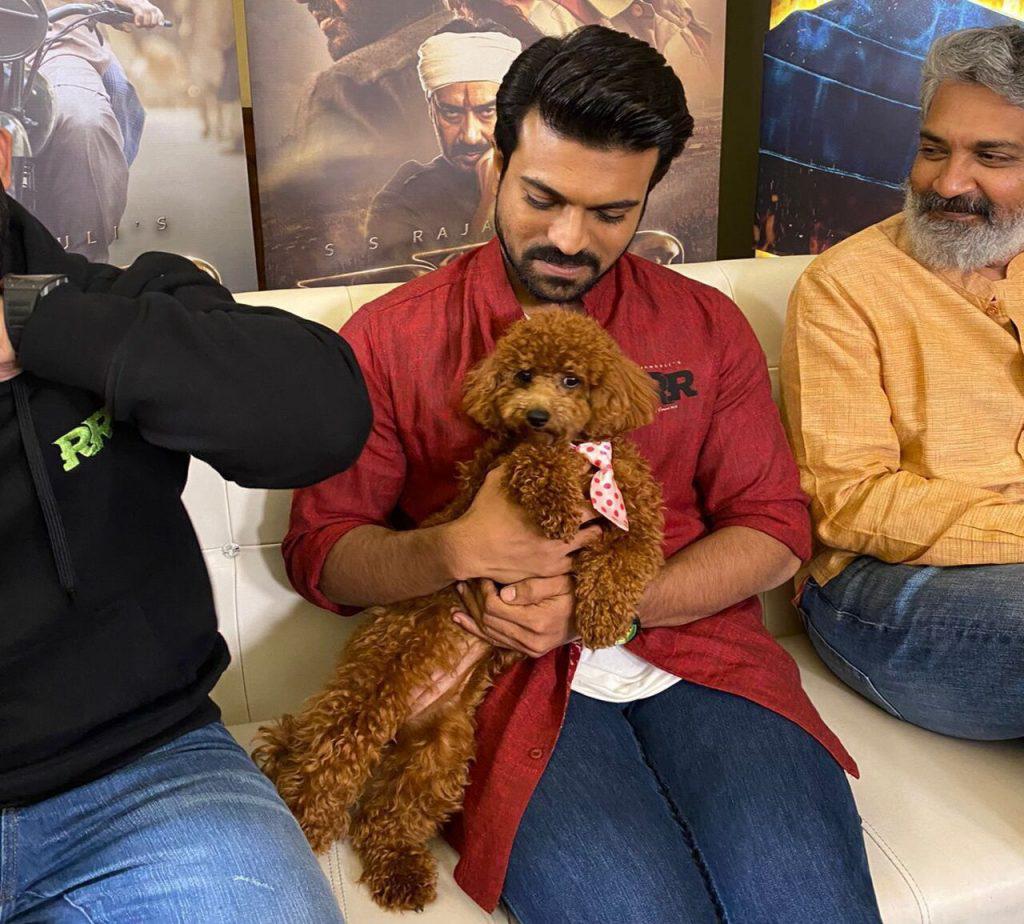 Even during a recent private trip, Ram and his sister Sreeja brought along Rhyme, and the pictures on Sreeja's social media from their private plane has left everyone, including me, enamoured.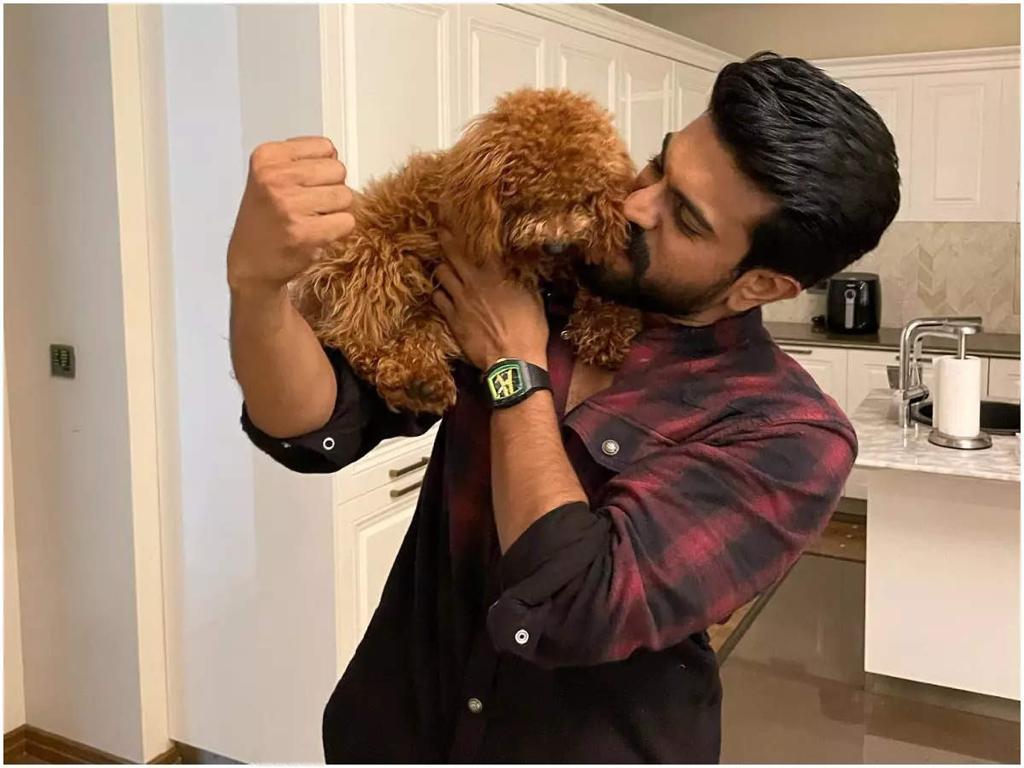 Ram and Rhyme surely do make one of the cutest and most amazing duos in the industry and now that RRR is all set to release in theatres on March 25, I am eagerly waiting for Rhyme to accompany Ram in the promotions and give me some more gems of their precious camaraderie.