Rapper Dharmesh Parmar who was fondly known by the stage name of MC Tod Fod has passed away. According to reports, the 24-year-old rapper passed away due to a pre-existing heart condition. Dharmesh had lent his voice for a song titled India 91 in Ranveer Singh, Siddhant Chaturvedi, and Zoya Akhtar's Gully Boy. On learning about MC Tod Fod's demise, the Gully Boy team offered their condolences on social media. While Zoya shared a post, Ranveer and Siddhant also put up a story.
See their stories here: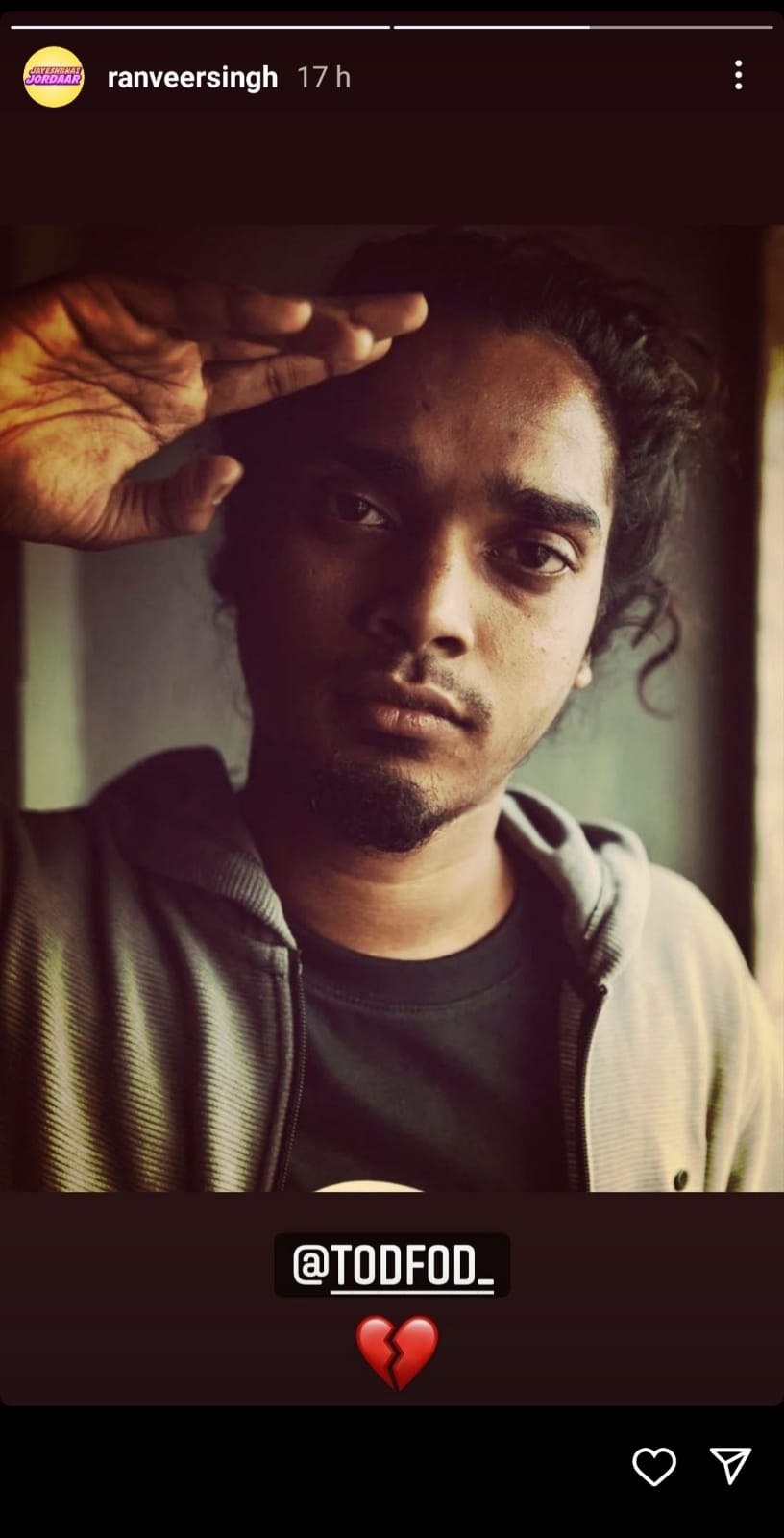 Sharing a picture of MC Tod Fod, Zoya also wrote on Instagram,
You have gone way too soon. I can only be grateful our paths crossed. Rest in peace Bantai.
Dharmesh was amongst the 50 rappers who had contributed to Zoya's film. Also, MC Tod Fod was a part of a Mumbai-based hip-hop band Swadesi Movement. As per reports, Dharmesh was playing football with some Swadesi crew members near Nashik when he collapsed.
While Zoya's production house, paid a tribute to MC Tod Fod, Swadesi Movement also shared a video of his last performance and wrote…
It was with this night that @todfod_ performed his last ever gig at Swadesi Mela. You had to be there to experience it, his thrill his love for playing live music. You are never forgotten, you will always live through with your music.
Dharmesh's last rites took place at his residence yesterday afternoon. It is indeed shocking to learn about the young rapper's demise. We offer our sincere condolences to the family, may his soul rest in peace!