And just like that FDCI X Lakmé Fashion Week has come to an end! The last day was packed with intricate details and prints that certainly make a statement. From heavy lehengas to vacation wear these collections showcased plenty of styles and designs. They certainly ended the week with a bang and left us all the more excited and eager for the next one!
FDCI X Pearl Academy FirstCut
FDCI and Pearl Academy FirstCut joined hands to present their collection, Dystopia's children. Their presentation portrayed how they interpret fashion while mastering the art of disorderly chaos, rage and longing. Through their designs, they sought to portray their generation's experience living and thriving in the present political, social & economic conditions. Making a statement with their structured and bold pieces, this collection certainly caught our eye!
Abhishek Sharma And Rahul Singh
Abhishek Sharma's collection titled Crystalline Fern takes inspiration from the magnificence of various crystallised, mineral rocks and pairs it with the Indian ferns. Using multiple textures printing, cutwork, hand-embellishments and draping this collection is truly magical!
Rahul Singh presented his collection Ziba Bahaar. The word Ziba means gorgeous in Persian and Bahaar means Spring, hence the pieces feature beautiful Persian florals embroidered in pastel colours on chanderi hand-woven silk and silk organza. This collection celebrates and encompasses the true love of the spring season and the beauty of women.
6Degree Presents Sejal Kamdar Designs, Varun Chakkilam, Romaa, Keerthi Kadire
These talented designers showcased a plethora of traditional silhouettes that have a contemporary and chic touch to them. From pastels to terracotta hues to lovely ivories, they feature a healthy blend of them all. With enchanting and bold embroideries on exquisite fabrics, these collections will surely be having a huge impact on wedding fashion this year!
aLL Presents Big Bold Fashion
Their collection was packed with trendy designs that were all summer-ready! It features gorgeous, tropical and bold prints, bright and vibrant colours, breezy silhouettes. From flowy dresses to embroidered pants, to fun cape shrugs, this collection has it all. This collection definitely makes us want to go vacay by the beach!
Siddartha Tytler
Siddartha Tytler's presented his collection that takes inspiration from the art of Sometsuke. Sometsuke is a Japanese word that refers to the technique of decorating ceramics with brush-painted designs in underglaze, cobalt blue on a white ground. With detailed designs, ruffles, pops of shimmer and a huge variety of androgynous silhouettes this collection certainly made heads turn!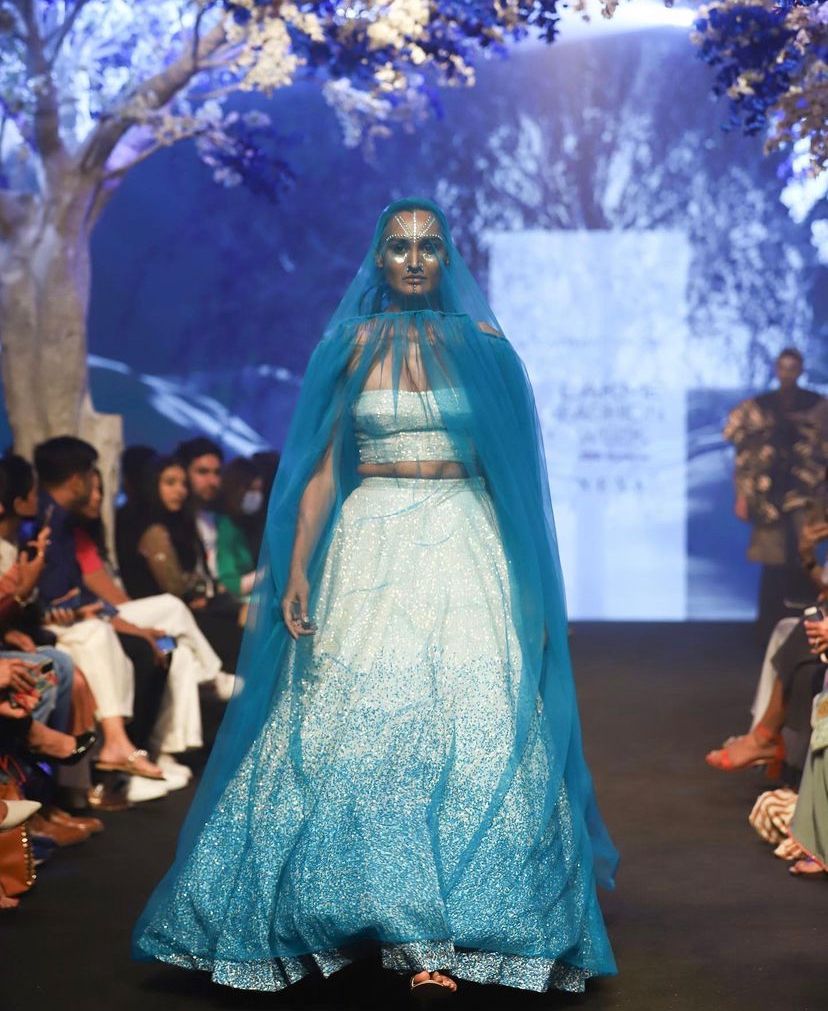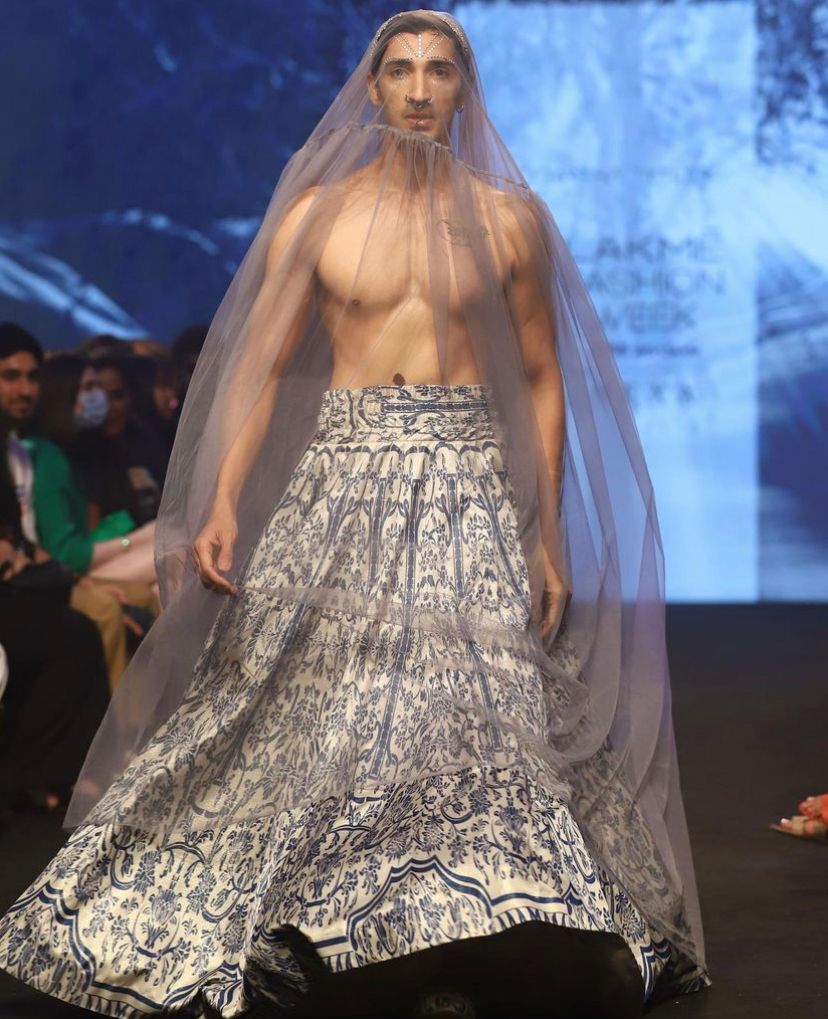 Mynah's Reynu Taandon + Nikhita And Pawan Sachdeva
Mynah's presented their Reynu Taandon + Nikhita collection, Unveiled I'm Worth it. It is inspired by the urban-chic traveller, the line comprises elegant, resort wear silhouettes like shirt dresses, kaftans, charming evening cut-out dresses and dinner gowns. All in all, the perfect collection for the fashionable and luxury vacationer!
Pawan Sachdeva's collection MenVerse showcases items that cater to the new age male's fashion needs. It features structured silhouettes with a touch of athletic vibes using simple fabrics like cotton weaves, leather, PU and crepe lycra. Effortless yet stylish, this line is ideal for the free-spirited!
Lakmé Absolute Grand Finale Falguni Shane Peacock
Ending this whirlwind of a week, we have the Lakmé Absolute Grand Finale show featuring Falguni Shane Peacock. The collection is bursting with head-turning silhouettes, shimmery sequins, eccentric patterns and feathers. This mystical line certainly managed to enchant us all and leave a lasting impression on us!