For far too long, the skincare community has had quite a divided opinion on collagen supplements. A specific section believes that the consumption of collagen will have a redundant effect on your skin, whereas the other section believes that regular and consistent consumption of collagen in its various forms is bound to show positive effects on your skin, and overall health. Now, for those who happen to be newbies when it comes to collagen, let us school you a tad bit on it.
Collagen, put simply is the key to having ultra supple, radiant and healthy skin. Already present in our body, it does a great job at keeping your skin, nails, bones and hair in the pink of health. But as we age, our body begins to reduce the amount of collagen it produces. This means one needs to figure out ways to supplement the collagen loss, no? That's where these collagen supplements and powders come in. Regular consumption of these is beneficial in so many different ways. They help in boosting the hydration levels of your skin, which in turn make it feel and look supple. And they also play a massive role in improving your bone health. Who wouldn't want to add that to the cart?
TGM Beauty, Glow Inside Out Powder
Everyday stressors like free radicals, UV rays and even pollution can cause the health of your skin to deteriorate. TGM Beauty's Glow Inside Out Powder contains certified sustainable Marine Collagen which happens to be an all-rounder ingredient. It improves skin elasticity and complexion and also increases its moisture levels, making it softer and offering an even complexion.
Cureveda, Glow Collagen Builder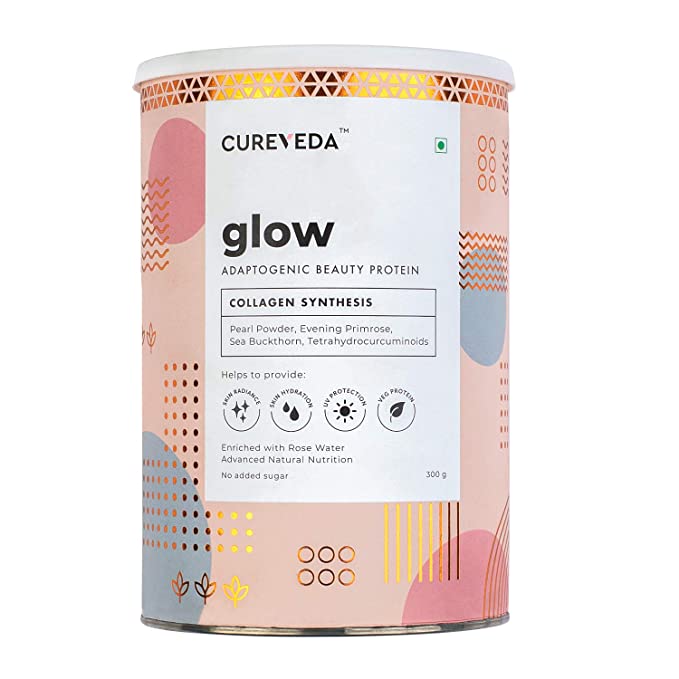 Easily one of the best collagen powders on the block, Cureveda's Glow Collagen Builder comes enriched with a barrage of healthy ingredients. Right from pearl powder to evening primrose and seabuckthorn— all you need for skin that glows from within. Oh, and did we mention that this comes with rose water too? Now we're all aware of the benefits of that one.
INJA Wellness, Beauty Collagen – Mango
There's gotta be one flavoured powder on this list, amirite? The Beauty Collagen in Mango flavour by Inja Wellness is fortified with biotin, vitamin c, glutathione, selenium and vitamin D3. This blend aids and assists your skin in repairing and rebuilding itself. Say hello to healthier and softer skin.
Vital Proteins, Collagen Creamer
Collagen creamers are the secret to ensuring that your collagen intake is upto the mark. Vital Protein's Collagen Creamer is brimming with collagen protein and nourishing fats from organic coconut milk. Collagen peptides and coconut milk make a stellar combination to deliver the most supple and plump skin ever!
Bare Biology, Skinful Pure Marine Collagen Powder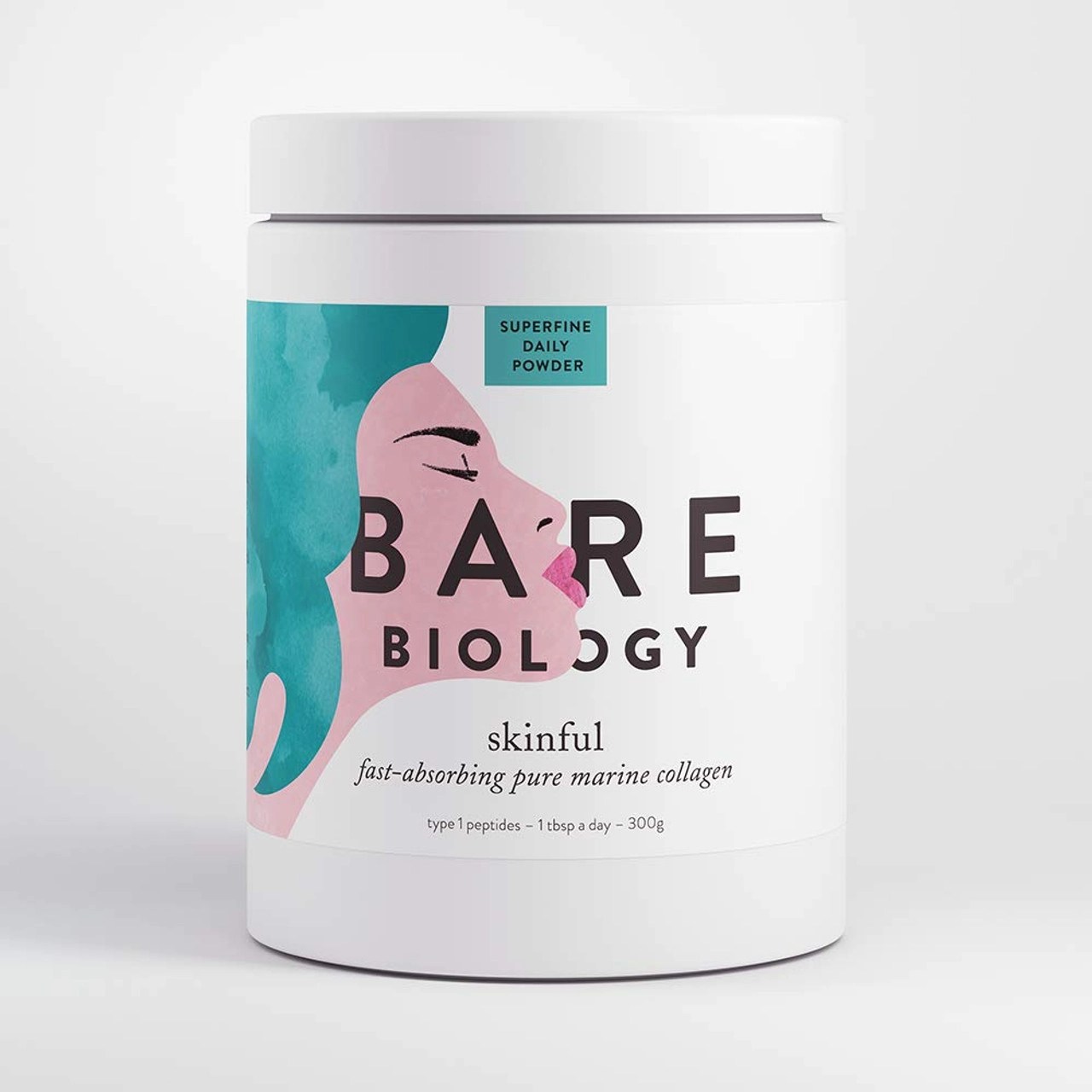 Bare Biology's Skinful Pure Marine Collagen Powder has a neutral taste compared to quite a few others. Which means you can mix this with your juices and coffee too! This powder is made with certified sustainable hydrolysed wild codfish skin. It dissolves immediately into the liquid it's mixed in.
The Nue Co, Skin Hydrator Ceramide And Hyaluronic Acid Supplement
Ever wondered if you could eat your moisturiser to make your skin smoother than usual? The Nue Co.'s Skin Hydrator Ceramide And Hyaluronic Acid Supplements are exactly that. With nourishing ingredients like collagen, hyaluronic acid and aloe vera, these supplements plump up your skin and smoothen any fine lines.
Moon Juice, Collagen Protect Vegan Creamer
The Collagen Protect Vegan Creamer from Moon Juice offers the ultimate hydration for skin, hair and nails. It comes enriched with 3 ingredients— silver ear mushroom, tocos and hyaluronic acid. It aids in promoting your body's natural collagen. One is required to consume one rounded tablespoon mixed in a glass of water.
Follow @missmalinibeauty for more on everything related to makeup, hair and skincare!