Rouge à lèvres, as it's called in French, lipsticks are a woman's treasure in their trove of makeup. From Cleopatra in ancient Egypt to modern day's Emily in Paris, lipsticks exude an unmatched charm and an appeal like no other. With a swarm of shades and textures, there's a lipstick for everyone and every occasion. We have seen many viral beauty trends involving lipsticks, let's see some cult favourite lipsticks from the show that did a cultural reset in the world of fashion and beauty, enter 'Emily In Paris'. A lot has been said about Emily's fashion, her Instagram, her Paris POV save her iconic lipstick shades and beauty looks. Pick your favourite from our list of 'must have lipsticks':
How To Get It: MyGlamm LIT satin Matte Lipstick- KUWTK, INR 495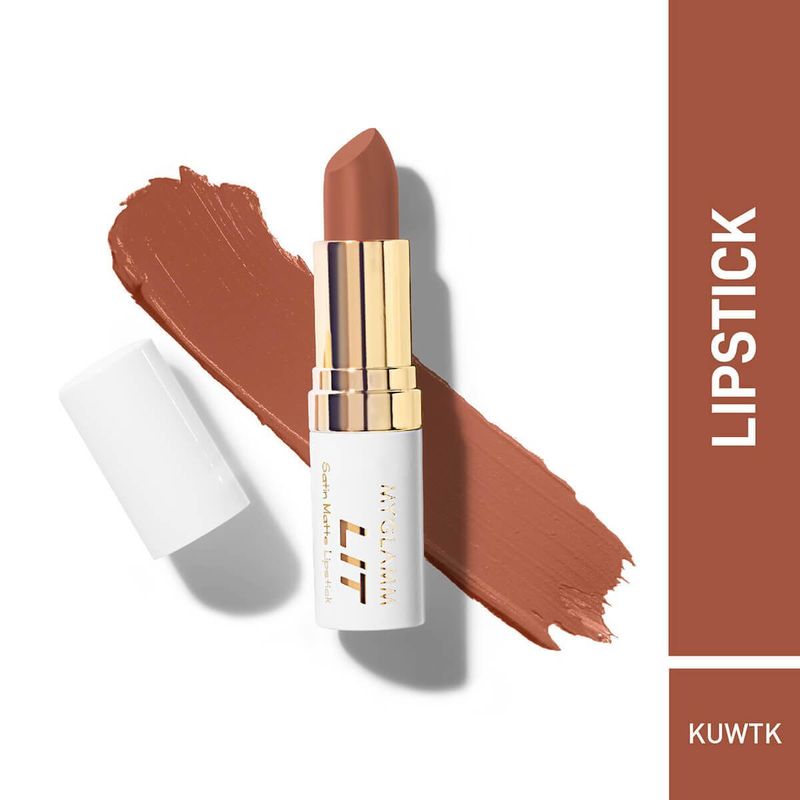 The Look: Cherry Berry
How To Get It: Anastasia Beverly Hills, Liquid Lipstick – Sarafine, INR 1,830
The Look: Mocha Morning
How To Get It: Bobbi Brown, Luxe Defining Lipstick- Rococoa, INR 3,990
How To Get The Look: Clinique Even Better Pop Lip Colour Foundation- Woo Me, INR 2,200
The Look: Tangerine Tales
How To Get It: Too Faced Melted Matte Lipstick – Prissy, INR 2,000
That's a wrap on a lowdown of all the top lipsticks that will get you the perfect pout for the day out.