Bollywood girlies always bring their best games when it comes to making a fashion statement. Be it a red carpet look with glam gowns or weddings with sarees, all the quintessential looks leave the fans in awe of admiration. From styling the outfit to adorning the jewellery and getting primed with makeup & hair, a lot goes on behind the scenes. While sarees have had the most romantic relationship with actresses on the big screen, its captivating presence has always left its mark outside the movies too. When it comes to white sarees, whether its rosy white, milky white or cloudy white, the whole desi vibe is elevated. If you are planning to get draped in the sheer elegance of beloved and timeless white saree, here are some Bolly-inspired looks from Kiara Advani to Anusha Dandekar:

Kiara Advani looks hot in a corset-inspired white, strapless blouse along with her heavily embellished saree. She kept her hair open in curls and completed her ethnic look with jhumkas.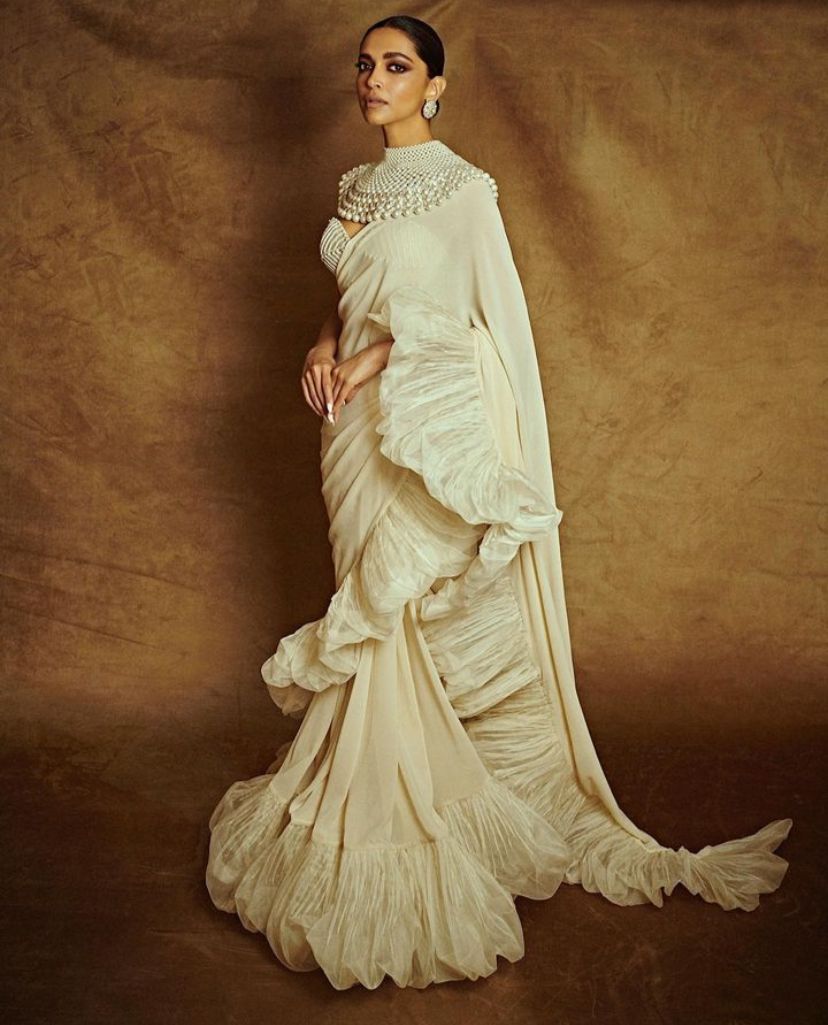 Deepika Padukone looked phenomenal wrapped in a creamy saare. Her elaborated ruffles bring back a vintage look, complemented by a strapless bustier blouse and topped with a statement worthy pearl collar.

Anusha Dandekar dons her pearly white saree with a modern edge to it. She looks stunning with some pop of colourful florals and a embellished belt. She has opted jhumkas to complete the look

Alia Bhatt chose a pristine white saree embroidered with intricate thread work done all over the drape, pleats and the pallu. She wore the saree in a traditional draping style and teamed it with a spaghetti blouse and a sleek low bun, fixed with some roses. Her emerald green earrings and a rouge pout adds an oomph to the look.

Kriti Sanon looks heavenly beautiful and chic in a delicate white georgette designer saare. The dainty ruffles and gathers bring out the sheerness and its detailed work. To complete the look she has opted for a bold red lip and a gold choker.