Another accolade to her titles, Alia Bhatt as a Youtuber drops all-hits on her channel. Started from her viral beetroot-yoghurt salad, a vanity van skincare and now a full blown and detailed skincare routine with her sister and her skincare guru, Shaheen Bhatt. The sister duo share their couch conversation on skin-types, skin-concerns and the ultimate skincare regime with their product recommendations – Alia and Shaheen's skincare is not a secret anymore and we are for it!
First things first, Alia Bhatt talks about her skin type. Having a combination skin type, sometimes her skin is extremely dry with flaking patches around face while sometimes her T-zone gets oily with clogged pores. She also mentions that her skin is highly sensitive and grew even more sensitive during her pregnancy.
Onto skinsecurities aka skin-insecurities
For Alia, her ick for a single acne turns into picking and popping it, that is why she loves using acne patches that drive out the dirt and impurities besides preventing her to pick them. Another of her insecurities are lent by dry patches around mouth and nose. Alia also breaks down why skincare is so essential. As it is the largest organ of our body it requires healthy maintenance just like any other body part or organ, for her there can be precisely two types of skincare goals: short term and long term.
Short term goals: for instance can be preventive acne, looking glowy, feeling great or simply having a self care ritual. Under long term care: there can be anything from building skin foundation to a preventive skincare for future purposes.
Alia's step by step AM skincare routine:
Step 1- Cleanse: She uses Cetaphil's Gentle Cleanser with cold water to was off, that does not strip moisture from her skin, or leave it tight and dry. 
Step 2- A toner step: but Alia does not use exactly a toner, instead it's prototype: Byoma- Tri-Ceramide Complex, a toning mist with probiotics.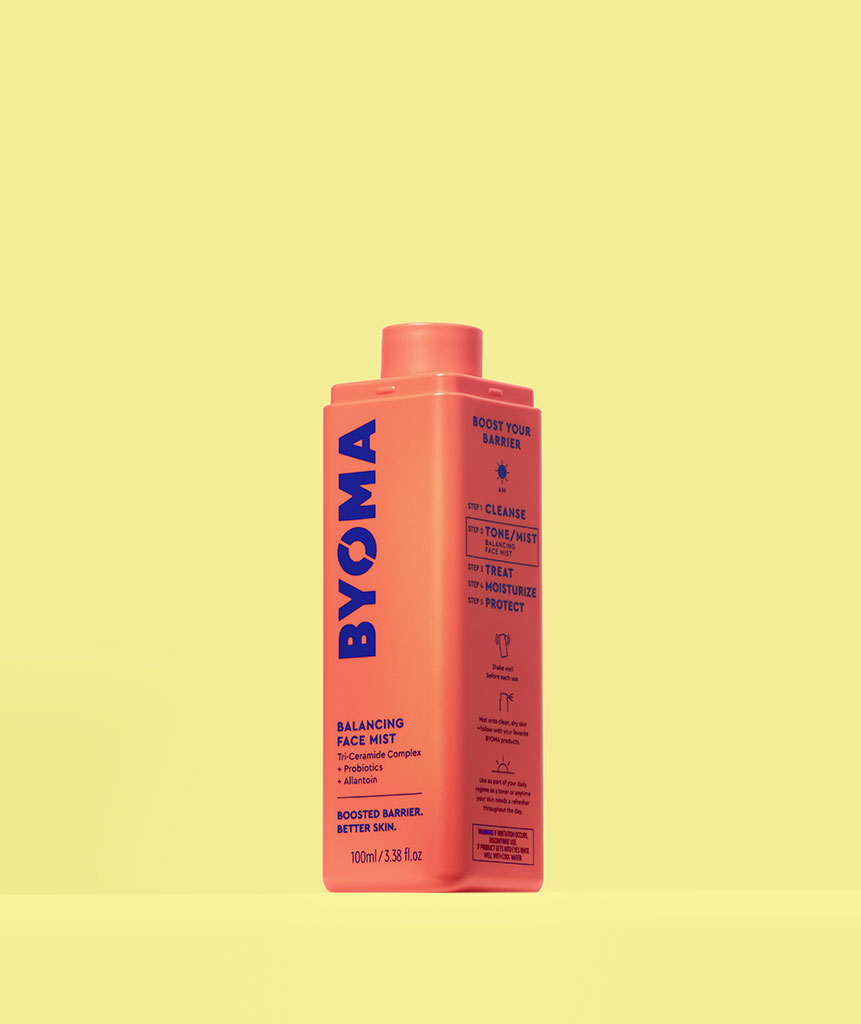 Ceramides are loved by both Alia and Shaheen, they call it the 'hero ingredient' that make up for the building blocks of your skin, helps get rid of wrinkles, fine lines keeping the skin plump and hydrated along with minimising the environmental damage.
Step 3- Serums: as Alia tells what a nightmare it was to get this, she completely adores the Rhode Peptide Glazing Fluid. Another favourite like the ceramides, peptides provide hydration, build up skin barrier, keeps the skin firm and smooth. That is why a cocktail of ceramides and peptides is their top combo on the go!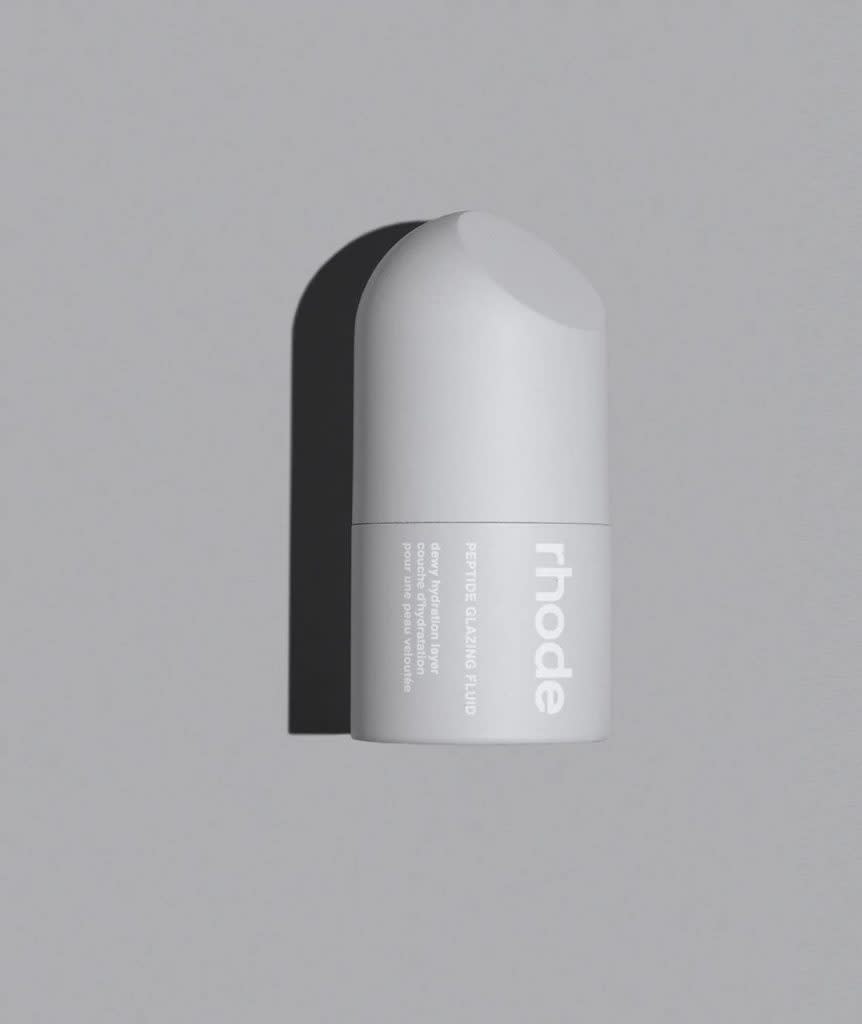 Step 4- Moisturiser: She uses a lightweight moisturiser for her AM regime, currently the D'you- In My Defence is Alia's holy grail, she says, "I don't think I have never felt this attached to a product"! and that's enough reason for me to try it.
Step 5- Sunscreen: Two fingers full, everyday with a smiley face, the sunscreen needs no explanation. Alia uses the Fusion Water 50 spf, which is light and protective.
Step 6- Lip Balm: more like a peptide lip treatment that tastes yummy, Alia swears by the Rhode's Peptide Lip Treatment in salted caramel.
Cosrx Acne Pimple Master Patch
Onto Shaheen's skin type and skincare concerns
Shaheen talks about how she has dry and acne prone skin with blemishes and acne spots. Through her experience and hit and trials, Shaheen discovered that even dry skin can cause oily skin. Due to lack of hydration and moisture in the skin, there is excessive sebum production in order to compensate for the loss, this leads to oily skin and acne. Once she switched to a correct treatment that involved adequate hydration and moisture it fell right into place.
Her skinsecurities are acne, post inflammatory hyper pigmentation, marks and spots. She enduringly and honestly tell the viewers that she is yet to come to terms with her dark circles and accept them, since there is not a lot that can be done regarding them- for me this is the best takeaway from the vlog.
Shaheen's Step By Step AM Skincare Routine:
As surprising as it comes, for her current regime, Shaheen does not use a cleanser, rather double cleanses later in the day to avoid her skin getting drier. If needed she splashes some water on her face.
Step 1- As the sisters explain what a humectant is, Shaheen shows her Hyaluronic Acid Intensifier Correcting Serum by Skinceuticals, which quenches her skin during the AM hours for extra moisture by drawing the moisture from the surrounding humid climate.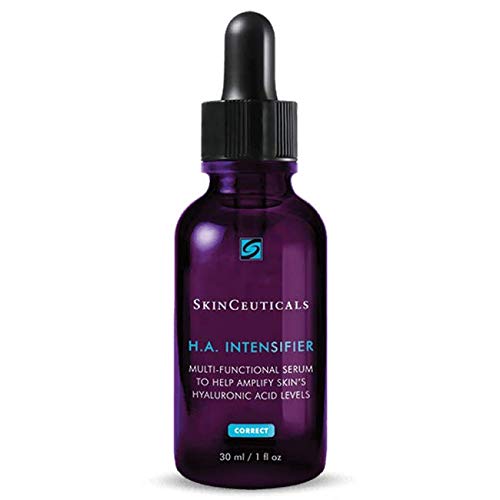 Step 2- Serum: to soothe the skin and create a skin barrier, Shaheen loves applying the Glow Recipe Avocado Ceramide Recovery Serum
Step 3- Under Eye Treatment: Not an everyday ritual, but on some days she uses The Ordinary Caffeine Solution to depuff the eyes. Both Alia and Shaheen agree on the fact that eye creams are unnecessary as your regular moisturiser does the job and isn't as expensive as eye creams.
Step 4- Moisturiser: Shaheen recalls that at one point due to using too many actives together and regularly her skin barrier was damaged, that's when she discovered the moisturiser that saved her skin: A-Derma Epitheliale A.H. Ultra-Soothing Repairing Cream.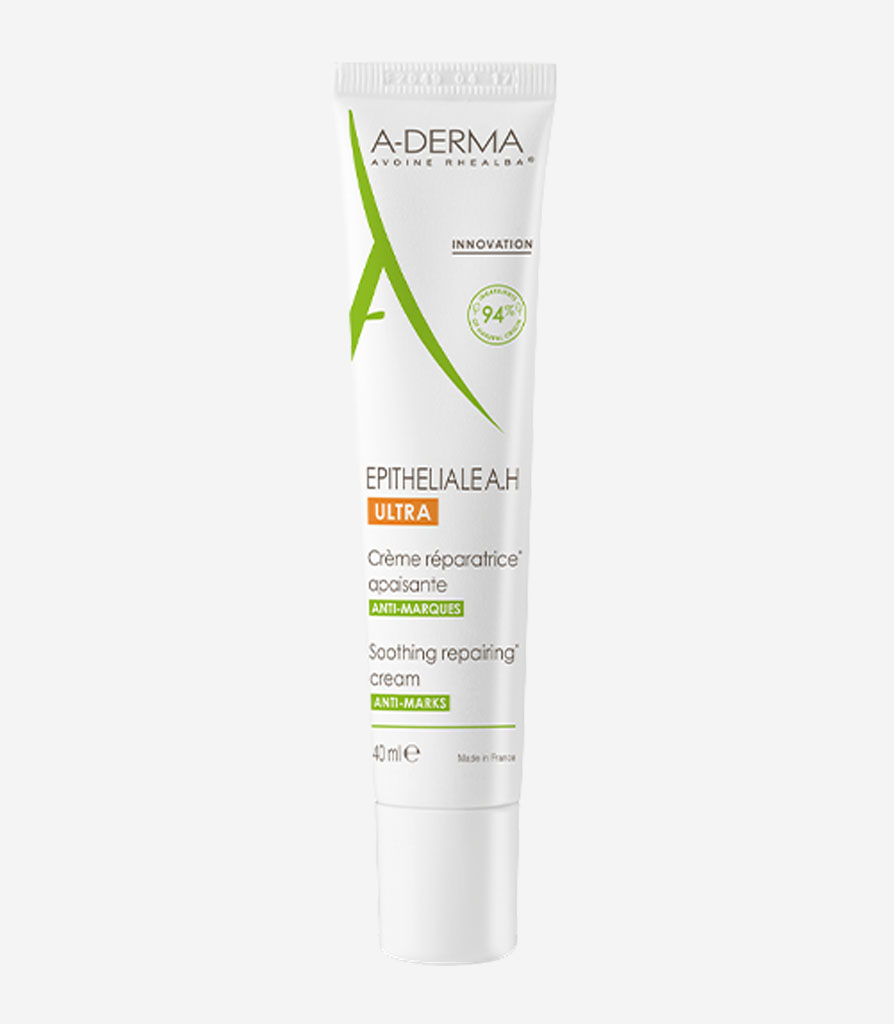 Step 5- Lip Treatment: Since she has dry flaky lips all the time she loves using a silicone lip scrubber to exfoliate the lips and after that she uses the Aquaphor Baby Ointment, that has great ingredients and works best for her. 
Basic easy not complicated routine.