With summer comes a longing of ocean mist, fruity punches, dewy florals and a lingering nostalgia of forgotten times. As we enter the summer-to-remember season, a spritz of fresh scent that quenches the longing and allures new memories is all you need to revamp your perfume personality. The balmy blends infused with palpable ingredients, unearthed to novelty are bottled for the new season and nuanced to new beginnings. For your summertime-happiness beaming like Sara Ali Khan's fresh as flowers pictures, here are five newly launched fragrances, from mists to perfumes for you to try:
Victoria Secret Bare Eau De Parfum, INR 6,499
Bare mixes with your unique body chemistry to reveal the perfect signature scent. Created with a proprietary blend of musks, this exclusive Eau de Parfum opens with an effervescent freshness of mandarins from Madagascar, softens into a dewy, floral heart of Egyptian violet petals, and lingers with a warm, cocooning base of Australian sandalwood.
Bath & Body Works Dream Bright Fragrance Mist, INR 1,999
a floral-fruity fragrance dream come true, brilliant, unforgettable and bold. It has fragrance notes of  sapphire berries, night-blooming orchid and crystalized vanilla. It scents your skin with a light-as-air-mist that's super layerable.
Scentido Miller Harris Myrica Muse, INR 15,000
Bayberry (Myrica) combines with energetic natural tangerine and pink pepper in a fruity but alluring opening. A blend of spices and a nuanced boozy character give Myrica Muse a seductive, sophisticated finish with retro charm. The glamour is brought to the fragrance with a natural rum from Reunion, perfectly fused with a creamy natural vanilla infusion and resinous Benzoin.
Nirmalya Inception Attar Perfume, INR 799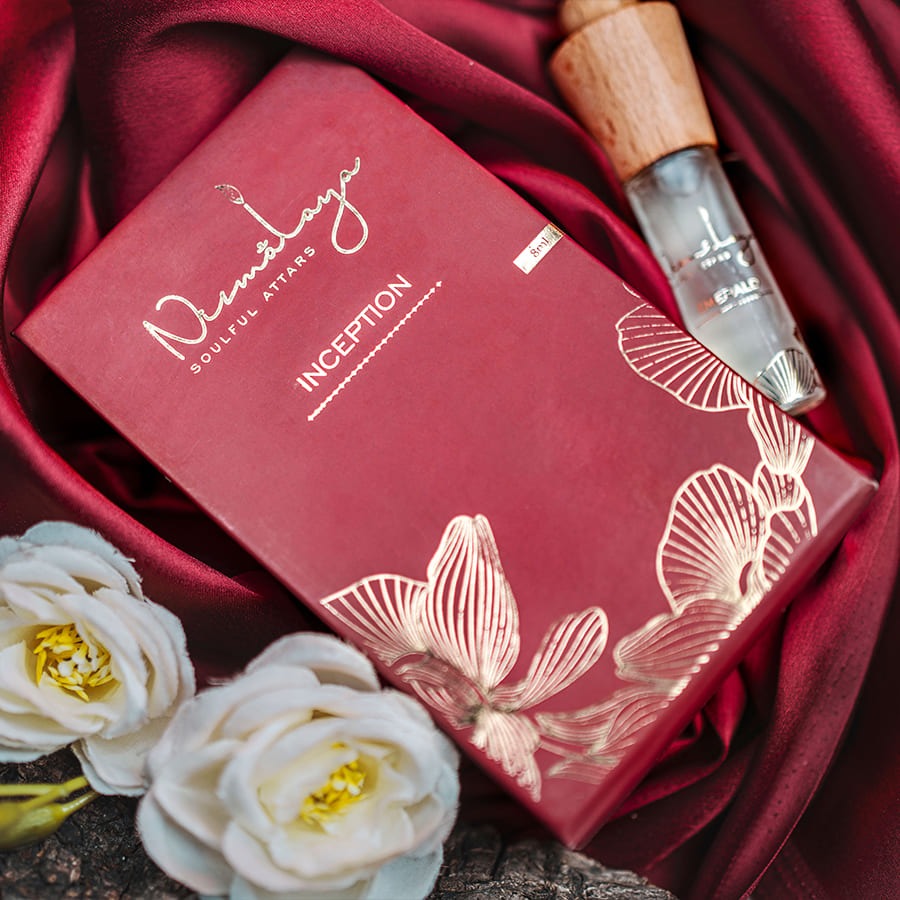 This has the true spirit of femininity that has a beautiful fragrance. The exquisite hand-picked ingredients of this attar make it a must-have. Top Notes: Sea Water & Violet Leaf, Heart Notes: Melon, Water lily & Peach and Bottom Notes: Musk, Sandalwood & Amber.
Make Your Own Perfume Aqua Game, INR 799
A combo of ozonic & fruity notes, that can bring you the feeling of cool sea waves embracing your skin on a sultry afternoon. As the name suggests, this perfume brand offers a customizable option, giving you an experience of creating your very own perfume with notes and ingredients handpicked by you.