Being a woke beauty consumer means constantly looking for ways to make your beauty routine sustainable for yourself and for the environment. With many brands offering refills, recycling their plastic bottles, creating eco-friendly packaging, there is a steady rise towards sustainability. Reusable makeup wipes or towels are garnering popularity within the tiktok beauty space owing to their multifold benefits.
Reusable makeup wipes perform a squeaky clean job and last for a long time, all along with being highly cost effective. You won't need to re-stock your makeup cleansing cotton pads or wipes, since the reusable wipes made of skin-friendly material like microfiber allows you to wash and reuse them. While double cleansing remains taut on the radar, a towel massage for removing makeup, makes for a thoughtful step in the routine. You won't be running out of the cotton pads and consciously contributing to lesser waste. Here are few recommendations on reusable makeup removers to get your hands on:
Simply Nam Makeup Remover Towel, INR 990
The towel thoroughly removes all types of makeup, including long-wear and waterproof formulas, using warm water and the microfiber cloth. To use, wet the towel with warm water. Swipe the cloth in circular emotions across your face – allowing the fine microfibers to gently lift the makeup from your skin, lips, eyelashes and eyebrows.
MakeUp Eraser Original Pink, INR 1,499
Remove smear-proof, waterproof makeup and mascara with The Original MakeUp Eraser using only warm water. Free of chemicals, this makeup remover is every girl's dream helping get rid of all stubborn makeup. Perfect for sensitive skin, each cloth lasts a thousand washes, and you only need to add water and then remove makeup.
Earth Rhythm Reusable Makeup Remover/ Cleansing Pads, INR 330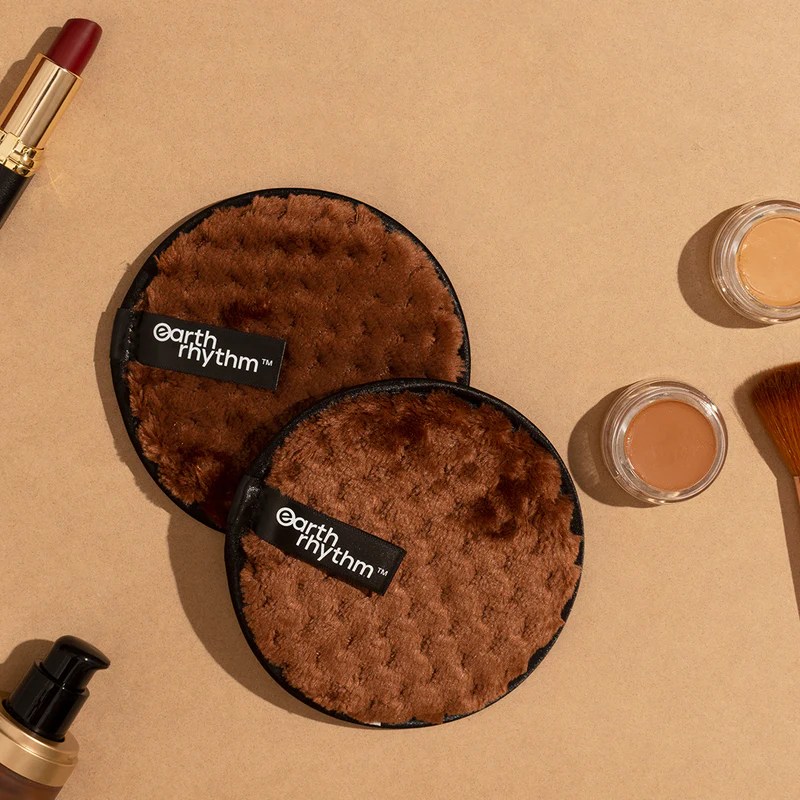 Reusable and biodegradable pads are gentle on skin and can be used as facial makeup remover, eye makeup remover and more! Everything comes clean, no stains and remains soft, promotes healthy skin.
RAS Luxury Oils Reusable Bamboo Cotton Facial Pads, INR 740
Made with the finest quality bamboo fibres, the reusable cotton facial pads are silk-like and incredibly soft on the skin. These luxurious pads help to comfortably dissolve even the most stubborn, waterproof makeup formulas gently, without tugging on your skin. All of this, without the negative environmental impact.