Ambika Gupta, the celebrated founder of 'The A-Cube Project', an internationally renowned, multiple award-winning company is known for creating bespoke wedding designs that also tell deeply personal stories. Her latest project was the bespoke dreamy wedding of Alanna Panday and Ivor McCray. Ambika did not approach the project as a high-profile celebrity wedding but as a once-in-a-lifetime, personal journey that connects the stories of the two with their shared dreams for the future.
Ambika says,
When they filled out our questionnaire, we instantly saw that they have a very modern aesthetic sense. They are also deeply devoted to each other and their families and shared that they wanted a cozy, warm, and intimate wedding with beautiful details.
From themes like Italian farmer's market where guests could fill their bags with any goodie they wanted, at their haldi ceremony. To whimsical forest theme complete with in-lit birds in flight, forest sounds, and a customized earthy fragrance. The personalisation, taking inspiration from the couple's stories was the perfect bespoke touch. Ambika's choice of colours was inspired by the couple's Instagram feed which is awash in delicate pastels and also moodier shades. Very much muted, and soft whites, they also reflected in her outfit choices.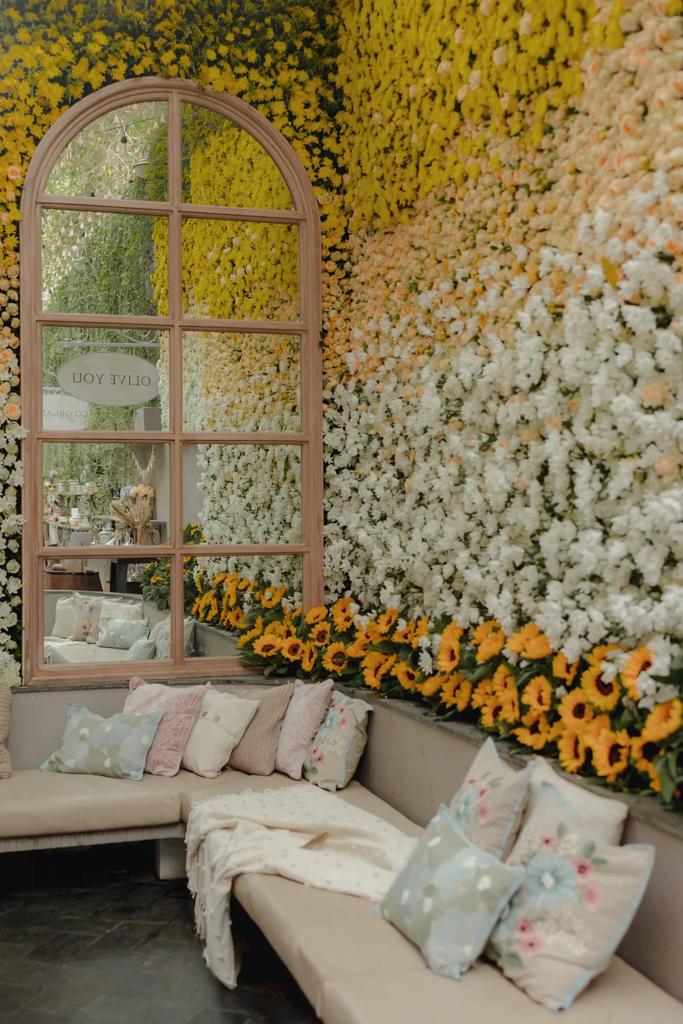 Ambika also adds,
She really wants to give back in any way she can and so we created hampers for the street children in Carter Road where she grew up. We are recycling the flowers to make potpourri and using recyclable bags for the gifts that we sourced from NGOs. We also made sure that everything from the pre-wedding hamper to the wedding favors is sustainable.
Ambika had a vision and went for it with her whole heart and all of it showed how beautiful the decor looked at all the various wedding events.