When it comes to skincare and selfcare who does not love to indulge into all things natural and organic? I know I do and so does Nimrat Kaur! However, an array of fine labels printed on a green packaging does not make what's inside- completely natural. The ingredients bottled up to the brim must be purely and authentically 'natural' to deliver the promised results. India has been deeply seeped into its natural roots for not only medicine but also beauty and skincare. From Ayurvedic to botanical studies, India has been enriched in its thoughts and practices with naturally sourced ingredients and recipes. What is touted as natural, usually is just a couple of lemon squeezes blended with nasty chemicals- which brings the organic products into the chat! Organic products by Organic Harvest are 100% certified organic by American USDA and EcoCert.
They are packed with the goodness of new-age certified organic ingredients like Acai berry, Kakadu Plum and Rice Water which are grown without chemicals/pesticides. The beauty dictionary might sound complex but Organic Harvest has it simplified by bringing you the best of organic products that are purely natural. Check out the latest Organic Harvest TVC, where Nimrat Kaur expresses her love for the brightening cream and ahead, read about her exclusive skincare essentials:
One Thing You Never Leave Home Without
"I cannot do without the sunblock from Organic Harvest, I absolutely love it, it loves me back! I reapply it every three to four hours and it's absolutely non-negotiable and a must-have, especially with summer upon us", tells Kaur.
AM Skincare Hack
Kaur tells us the first thing she does in the morning, "When I wake up in the morning, I cleanse my face with an oil based cleanser and splash some cold water into my eyes and onto my face. I tend to hydrate my skin by dabbing some almond oil onto my face".
Skincare Tips You Swear By
Kaur suggests, "keep your skin clean, cleanse it properly, moisturise, apply sunscreen every three to four hours, I prefer Organic Harvest All Skin SPF 50 Sunscreen. Also, try to keep your skin as light and cool as possible and hydrate a lot. My pick is always a glass of coconut water with chia seeds and mint leaves. Get your electrolytes as well to hydrate yourself inside out".
Switch to 100% organic with Organic Harvest and check out their bestsellers, loved by Nimrat Kaur:
Organic Harvest Brightening Face Cream: Kakadu Plum, Acai Berry & Rice Water, 50g, INR 399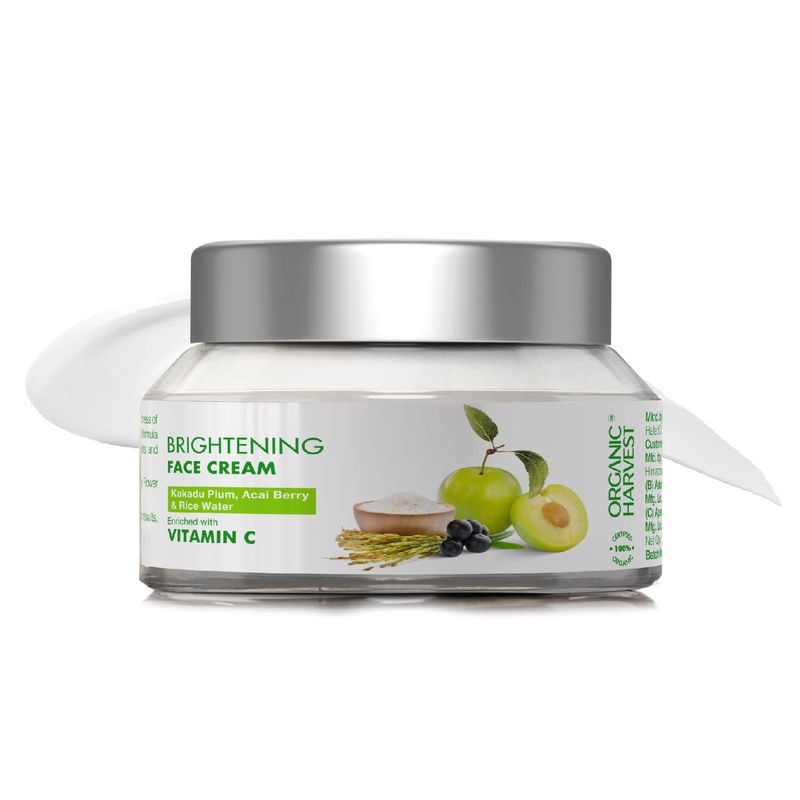 Organic Harvest All Skin SPF 50 Sunscreen: Kakadu Plum, Acai Berry & Chia Seeds, 100g, INR 465