The latest and hottest NMACC Gala in the maximum city, Mumbai was all about over the top fashion and beauty looks served by our fave celebs. The pink carpet girly-pops had donned some sultry and sauve styles that caught all eyes. Slick buns to wavy locks, minimal makeup to maximal accessories there was a cocktail of looks that was exhibited and we are here to adore 'em all. Under my radar, the metallic and glittery eyes made the case for best makeup trend. The creamy-shimmery lids are perfect for such coveted events, shimmering under the flashy snaps. From Ananya Panday, Janhvi Kapoor to Sara Ali Khan, many A-listers donned the glittery eyes and took to Instagram to give us a lovely close-up. The secret is not a groundbreaking one, but something that will allure you to cash in. Enter: liquid eye shadows! These mini bottles of liquid gold, metals and pearls is all you need to achieve those dreamy eyes.
Liquid eyeshadows are popular for their ability to provide a more intense and long-lasting color payoff compared to traditional powder eyeshadows. To use liquid eyeshadow, simply apply a small amount of the product to your eyelids using the wand applicator or your finger, and blend outwards to create your desired look. Some liquid eyeshadows may dry down quickly, so it's important to work quickly and blend the product evenly before it sets. You can also layer liquid eyeshadows to create a more dramatic look, or use them as a base for powder eyeshadows to enhance their color and staying power. Scroll down to check out the five liquid eyeshadows straight from our recco-list:
MAC Dazzleshadow Liquid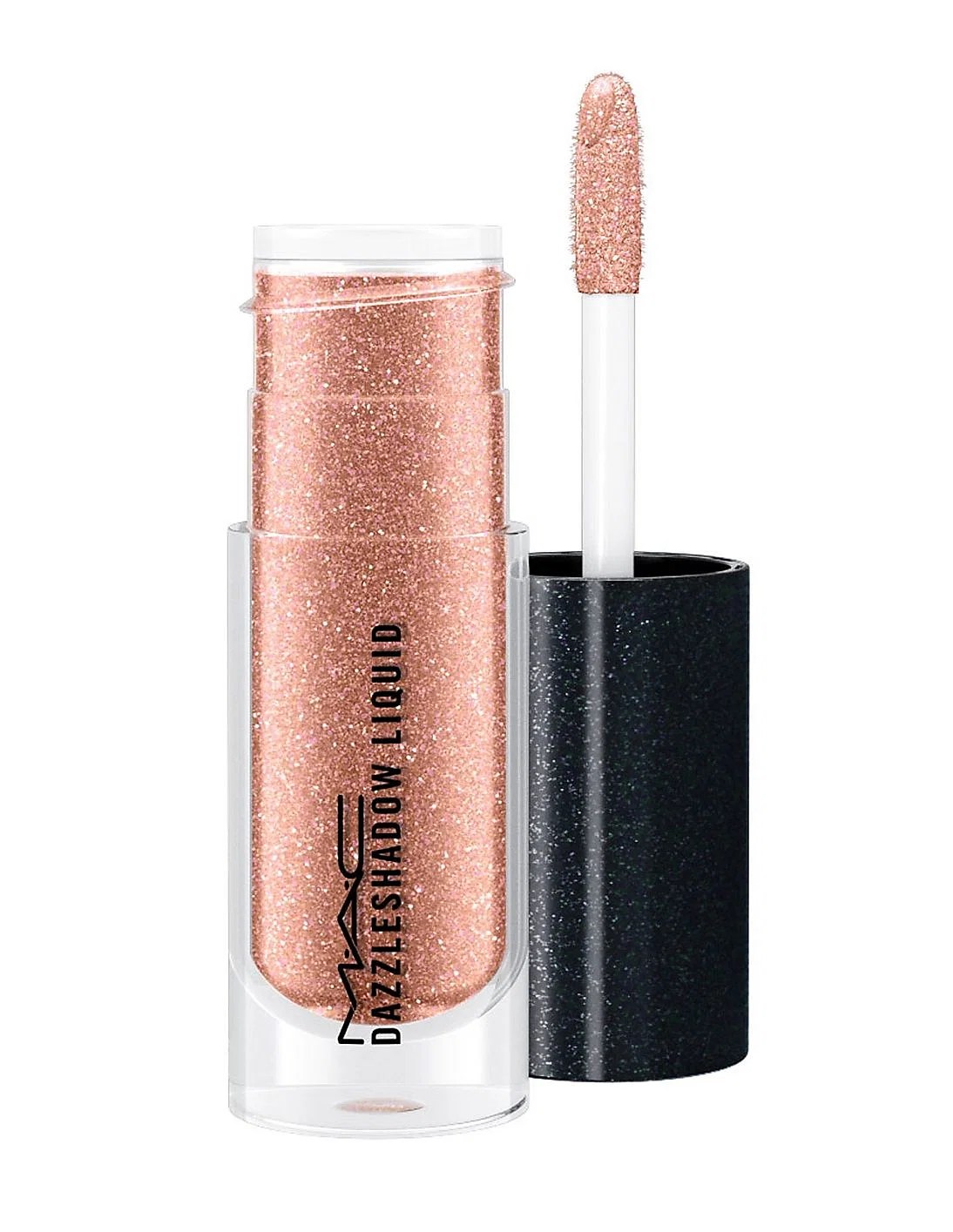 An ultra-shiny liquid eye shadow that glides across lids for a wash of brilliant colour that keeps its splendour for up to 8 hours.
e.l.f. Cosmetics Liquid Glitter Eyeshadow 
 Formulated for comfortable wear and minimal fall out, this opaque liquid eyeshadow delivers high-impact, multi-dimensional glitters and pearls in a quick-drying gel base. 
Huda Beauty Matte & Metal Melted Double Ended Liquid Eyeshadows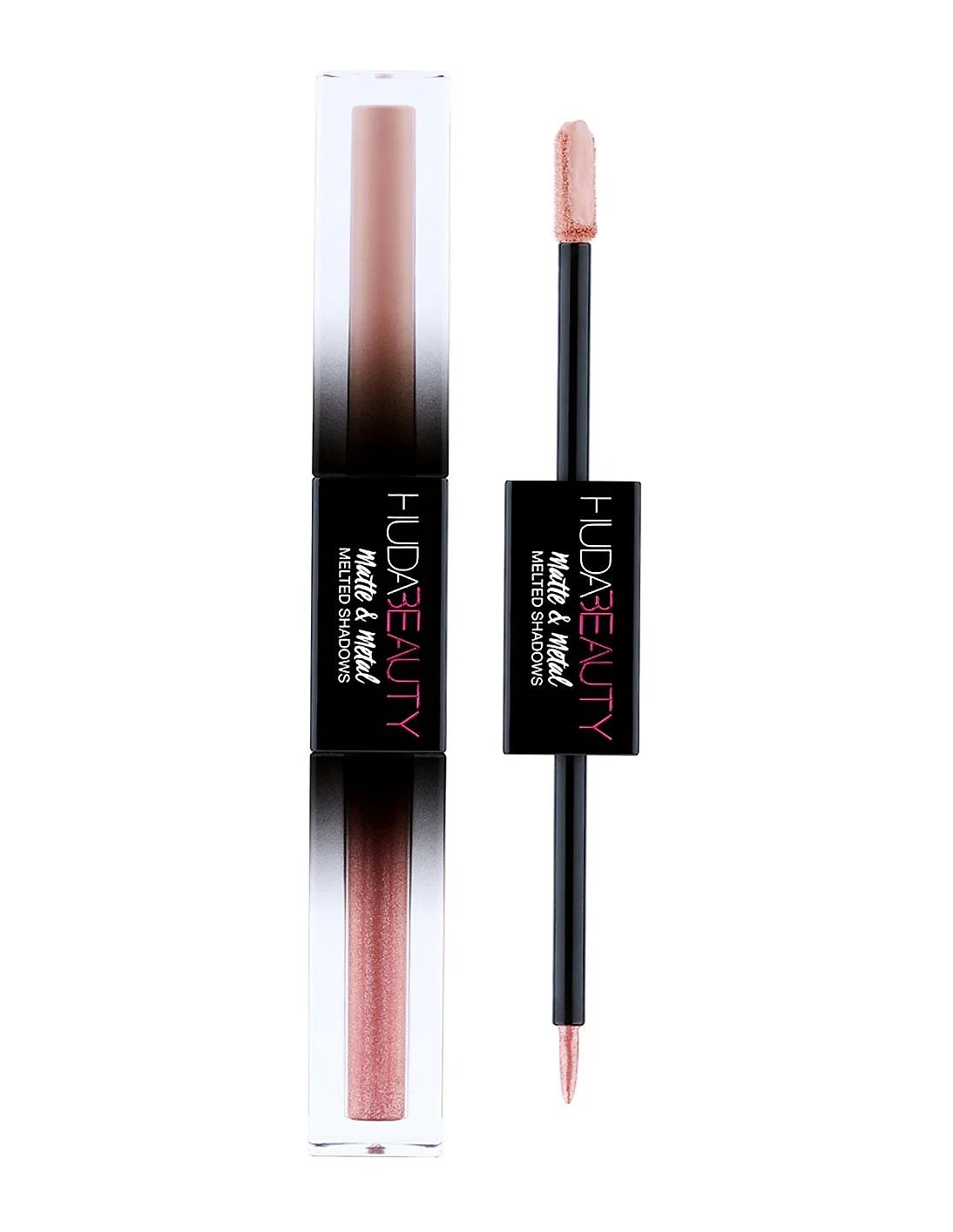 A dual-ended liquid shadow combining a rich, velvety matte formula on one side, and an over-the-top sparkly on the other.
PIXI Liquid Fairy Lights 
Pixi Liquid Fairy Lights are long wearing, liquid glimmer eyeshadows that light up the eyes with super sparkles to create an ethereal look. These sparkly shadows are infused with chamomile and rose extracts to soothe and hydrate your skin. Pixi's light reflecting super glimmers will enliven any look!
ILIA Liquid Powder Chromatic Eye Tint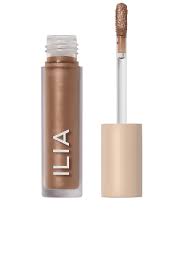 Ilia Liquid Powder Chromatic Eye Tint is a clean, high-pigment, water-based eyeshadow that transforms into a weightless wash of metallic, creaseless, budge-proof color.