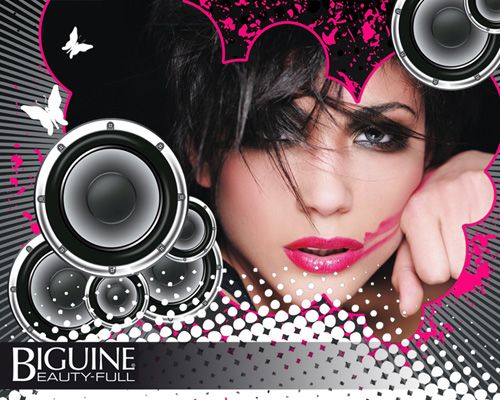 Wine, Cheese, Foot Massage, Conversation and Glamor. (I'm excited that this is what my post Holi plan entails.) I have been on the hunt for a really good hair dresser for a long time. You know how it is, you go thinking your haircut is going to be a spectacular upgrade of your current style and reflection of how far you've come in the land of cool and you often return a hat and sunglasses wondering how long it will take to grow out so you can start socializing again! But now I'm sorted. Have you met Carole Robequin? She's one super stylist at Jean-Claude Biguine Bandra, Mumbai and she's awesome.
I checked out Jean-Claude Biguine (a French Salon and Spa) in Bandra back in July 2008 and was thrilled to report your bad haircut blues are over. The next time you want a spanking new do make sure you book your face time with Carole (a training manager from France) who clearly knows how to snip and tuck. Bonus points for their funky massage chairs which give you a soothing back rub while you get your hair washed. I've also heard good things about their spa pedicure and French massage (very relaxing.) Now the ladies are well aware of this already but I thought I'd let the guys in on it too, while it may be wise to watch your wallet when it comes to indulging in life's luxuries a pamper session like this is pretty priceless.
Anyway, on Thursday my favorite salon and Shaina N.C. are hosting a spa party for the Mumbai social circuit and a few Bollywood familiars including Raveena Tandon, Priya Dutt, Sonali Bendre, Poonam Dhillon, Simone Singh, Mini Mathur, Poonam Soni, Juhi Babbar, Alvira Khan, Anu Dewan, Raell Padamsee, Larra Shah and Purnima Mhatre. I'll take pictures.