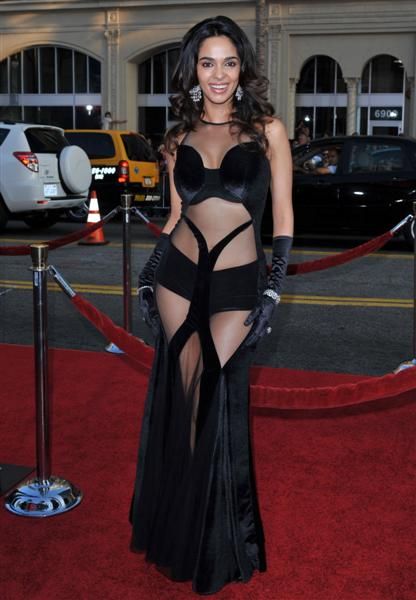 Right, this is NUTS. I've watched with some amount of amusement as Mallika Sherawat has bounced around LA claiming to be Bollywood's virtually sole representive to the western world but now I think this may be getting out of control. I mean way out of control. Did you hear about this?! "Mallika Sherawat The first Bollywood star honored with special recognition by the city of Los Angeles" Oh. My. God. Really? Is that the best we've got?!
Somebody, anybody call this Mayor of LA Antonio Villaraigosa (and while you're at it the former Mayor Richard Riordan, Council member Jose Huizar and the entire Los Angeles City Council) and tell them they simply cannot do this! It makes me gag to think that they're doing this big hoopla on the eve of Indian Independence and recognizing Miss Sherawat as an honorary citizen of the City of Los Angeles for her extraordinary career and charitable efforts. wtf, no really, what the f***?! What extraordinary career? What charitable efforts?
Excerpts of the letter from the City of Los Angeles read:
"Ms. Sherawat,
…I invite you along with family and friends to join the Los Angeles City Council and Mayor in a council presentation recognizing your extraordinary contributions to our great City on August 14, 2009 at 10 am in Council Chambers. In addition to recognizing you in council, we would also like to present to you a resolution honoring your career and contributions."
This makes me seriously reconsider how "great" the city of Los Angeles really is. I also strongly urge anyone doling out future "honors" of this nature to do a little background check. Mumbai is laughing LA. (Actually strike that, Mumbai might just be crying a little bit.)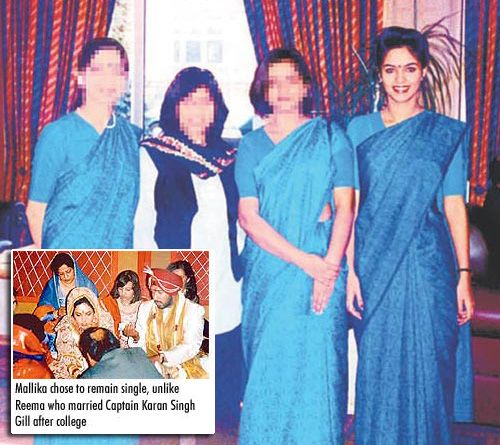 *Psst! This picture was taken in 1995, when Mallika aka Reema was a part of the crew of Air India. (She was apparently 23 at the time. You do the math.)
According to Wikipedia: "Mallika Sherawat (Hindi: मल्लिका शेरावत, born October 24, 1981) as Reema Lamba in Karnal, Haryana, India) is an Indian actress and model. Known for her public openness, she is frequently featured in the Indian media as a sex symbol. Sherawat's birth name is Reema Lamba; she says that she adopted the screen name of "Mallika", meaning "empress" to avoid confusion with other actresses named Reema. "Sherawat" is her mother's maiden name."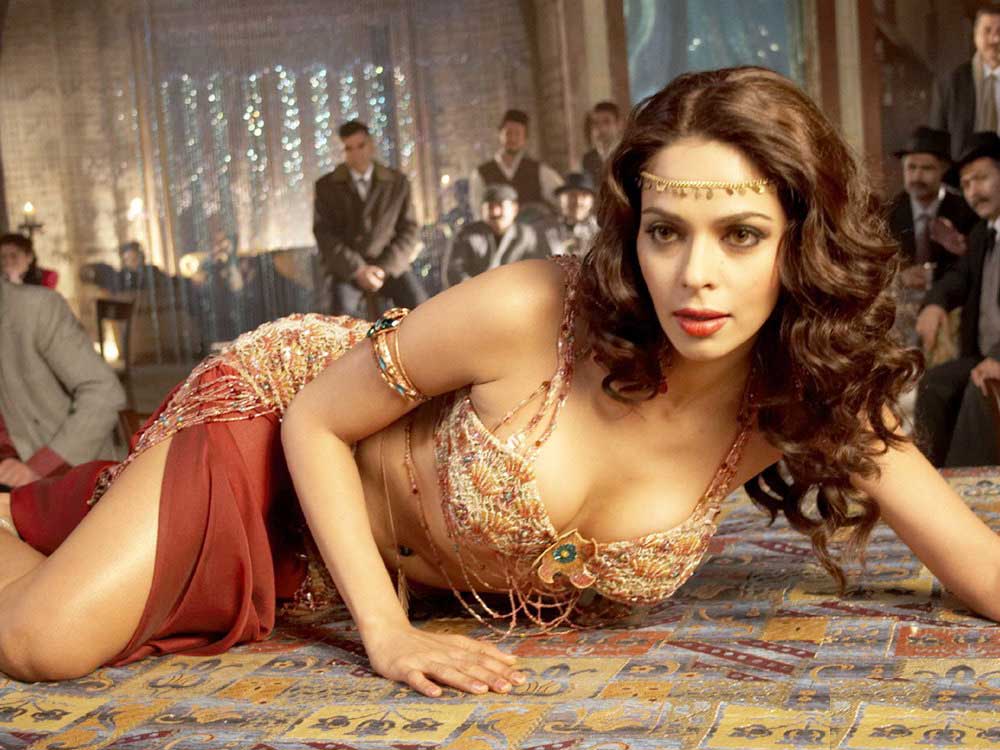 Mallika Sherawat career highlights:  (Which one of these counts as an extraordinary career?!)
Fauj Mein Mauj (2009)
Hisss (2009)
Maan Gaye Mughall-E-Azam (2008)
Ugly Aur Pagli (2008)
Welcome (2007)
Aap Kaa Surroor: The Moviee – The Real Luv Story (2007)
Guru (2007)
Pyaar Ke Side Effects (2006)
Darna Zaroori Hai (2006)
Shaadi Se Pehle (2006)
Bachke Rehna Re Baba (2005)
Kis Kis Ki Kismat (2004)
Murder (2004)
Khwahish (2003)
Jeena Sirf Merre Liye (2002)
Is the first Indian woman to get an offer to pose nude for Playboy magazine and appear on the cover. (Mallika turned down the offer in an attempt to avoid the risk of being blacklisted in the Indian film industry.)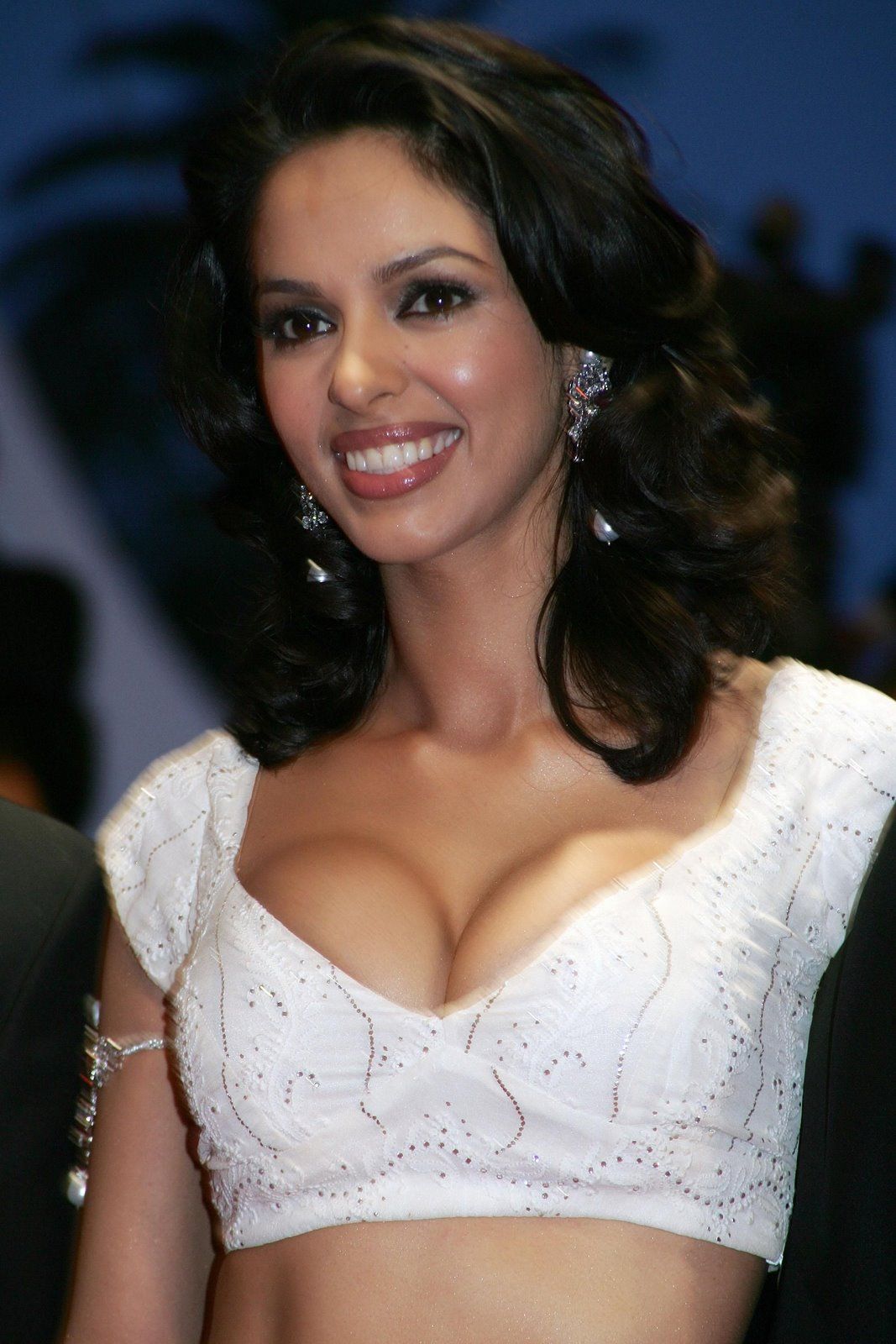 It's the boobs, isn't it? They're not even real!
Some people just can't handle a pretty girl with big boobs and half a brain. It's too much, make her the queen I say!
Mallika Sherawat charitable contributions:
The first story that popped up on Google said, "Mallika Sherawat hosted an event for Vijay Amritraj's Foundation at The Beverly Wilshire Hotel in Beverly Hills, California on Saturday, Oct 18th. The actress, who rarely makes an appearance at any event that takes place in Mumbai (yeah right, does the racecourse in a helicopter incident ring a bell?), agreed to play host for this event all the way in the United States! The charity was in aid of poor children and women who are forced into prostitution. Sonu Nigam also donated his services and performed at the event. The foundation honored former US president George H. W. Bush along with Bill Clinton. The buxom actress does have a softer side, after all!"
I knew it.
Honestly, from what I can tell her greatest charitable effort has been in (of late) sparing the Mumbai Page 3 circuit of utterly inane comments like, "I am like Viagra to Indian men!" and "The worst was when I had to emote with a crab on my breast. It freaked me out." (Aha! Clever girl, bring them back to boobs, just keep bringing them back the boobs.) I mean its nothing personal, but can you not think of at least 100 other Indian celebrities with more talent and heartfelt charitable intent in their small toe than Mallika Sherawat?!
On the upside this really goes to show that with the right kind of PR machinery ANYTHING is possible. Hilarious that the many "special guests" that are expected to attend include "a number of Miss Sherawat's Hollywood friends" such as studio film director Jay Chandrashakur, world famous composer Yanni, award-winning record producer Ric Wake, CAA super agent Emanuel Nunez, studio film director Jesse Dylan (son of musician Bob Dylan), Donovan Leitch, Digital Domain/ILM legend Scott Ross, Hip-Hop record producer Craig Nobles, WME agent Alexis Garcia, HISSS director Jennifer Lynch (talk about free film publicity) and producers Govind Menon and William Keenan of Nuclear Mango. No idea who most of these people are. Why don't we pick one and make then an honorary citizen of Mumbai? Free vada pao for life.
P.S. Thank God Oprah and Usher aren't going, I may have had to kill myself.