Here's a new segment I'm kicking off today with a series of real girls in real fashion (like we did for Vogue.in once before remember?) Zina Tasreen writes fashion for MissMalini.com and raves about everything from her £1 Primark bag to £495 Louboutins! And ladies & gentlemen, feel free to send in your closet favorites to be featured here, just email info@missmalini.com xoxo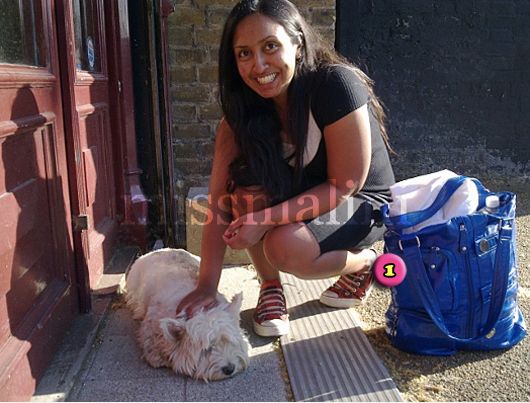 Zina Tasreen
Occupation: Make rich people richer (how wrong!) and babble on fashion at MissMalini.com 🙂
Location: You can take a girl out of London, but not London out of the girl…
Style: Throw-on-and-look-fabulous
(That is, I do all the brainstorming when acquiring stuff, and not when getting dressed…)
(1)
My finest hour as a shopper to date was some six years ago when I got that blinding electric blue bag from Primark ‒ for whole of a pound (£1!!!). It's roomy enough to smuggle Dolly (that bundle of fluff), and quite cool too, no?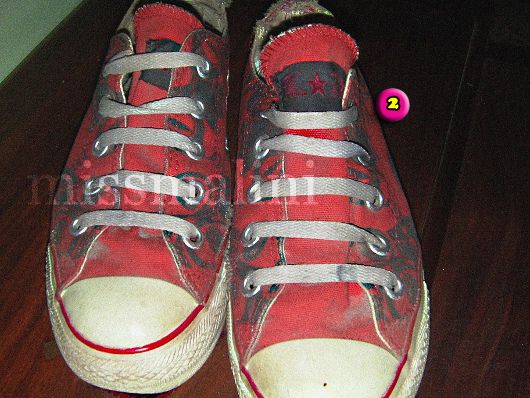 (2)
Love the red-and-black patterned Limited Edition Converse All Stars; bruised and battered – to my liking (!). (Converse/Vans/Duffer and mint condition are incompatible, I feel…) Cost a mere 900 THB (from The Emporium, Bangkok, in 2009).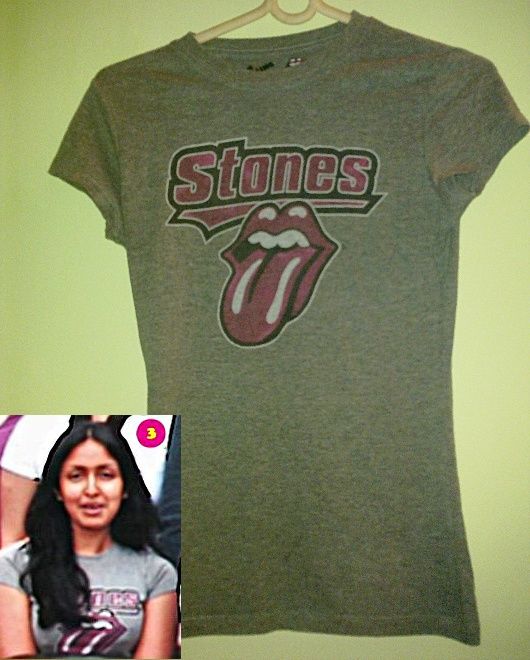 (3)
The grey Forty Licks T-shirt (50-75 THB from Suan Lum Night Bazaar, Bangkok in 2009), cos I've been a Rolling Stones crazy, stupid fan girl ‒ for as long as I can remember.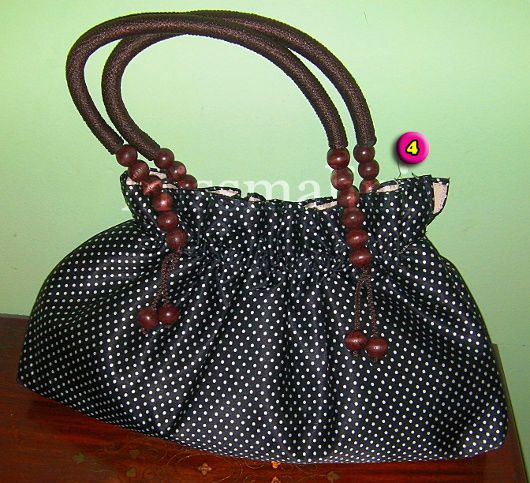 (4)
Trip to the corner shop or the Claridge's, this satin black-and-white polka dot bag (think 100 THB) never fails to spruce up my look.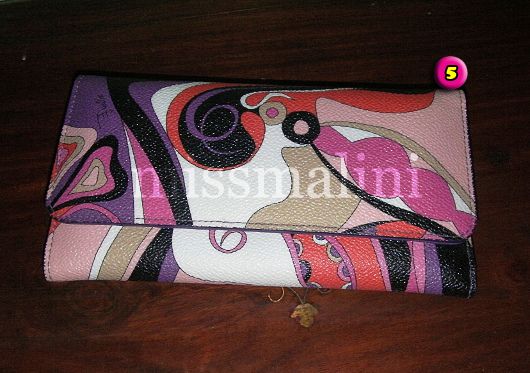 (5)
Being a staunch logo-phobe and a sucker for colours it took me the longest time to find the perfect wallet, and this Emilio Pucci S/S'11 number with the harmonious explosion of colours had me from hello (£230 from Pucci boutique in Sloane Street, London). I love it so much that I'd save it, without a second thought, from my burning house! Materialistic, me?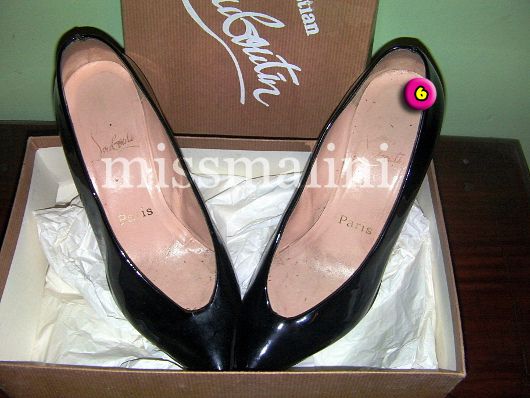 (6)
I dreamt of owning a pair of Louboutins for as long as I can remember (Carrie Bradshaw had no influence ‒ honest!), so guess what I did with the very first pay from my first full-fledged job, that too on the day the pay arrived? Adore the pixie-like appearance and vertiginousness (5"!!) so much that the £495 price tag seems paltry, still (from Browns Boutique, London). As the first of the *unmentionable number* of Louboutins that I own now, it'll always be amongst my fondest possessions.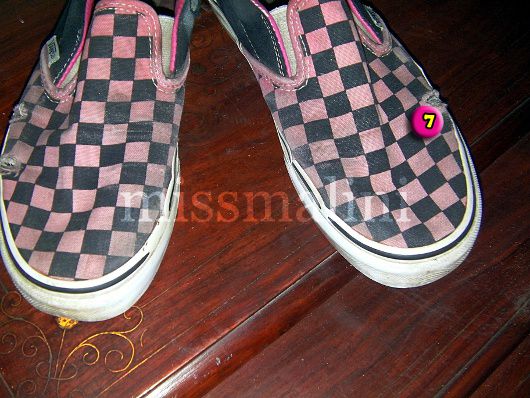 (7)
Love that these pink-and-black checkerboard Vans slip-ons (£34.99 from the Vans store in Carnaby Street, London) always stand out, and that they sprinkle a little of my personality (rock 'n' roll and girlie alike) into any outfit. Of course they had to look tatty!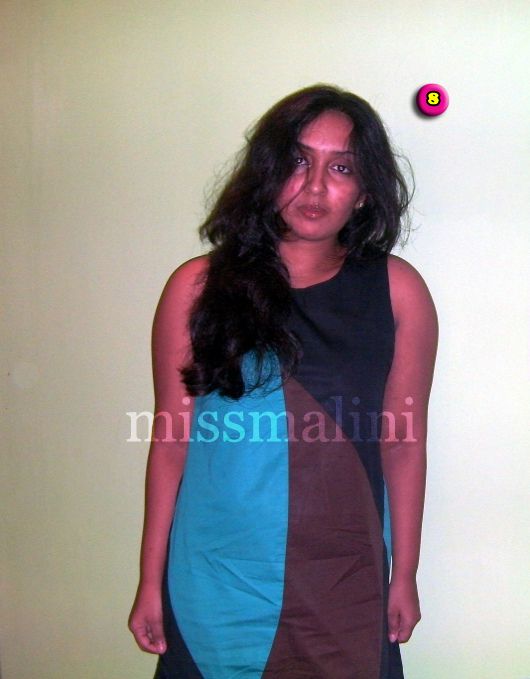 (8)
This green-brown-black DKNY shift is one of my absolute favourites (£75 from Harvey Nichols ‒ bargain!). It easily takes me from day to night, and is almost as good as new after 3 years and countless wears.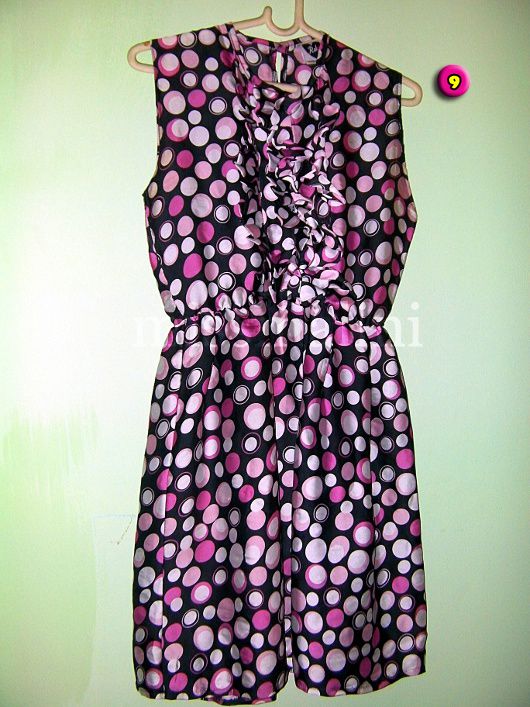 (9)
Another favourite of mine is this pink-black-white confection of a dress from Topshop Unique. It's pretty and fun, and more importantly, reminds me of cupcakes & Love Bakery (at King's Road, best cupcakes in the world!). That I got it on sale, for just £15, is the icing on the (cup)cake.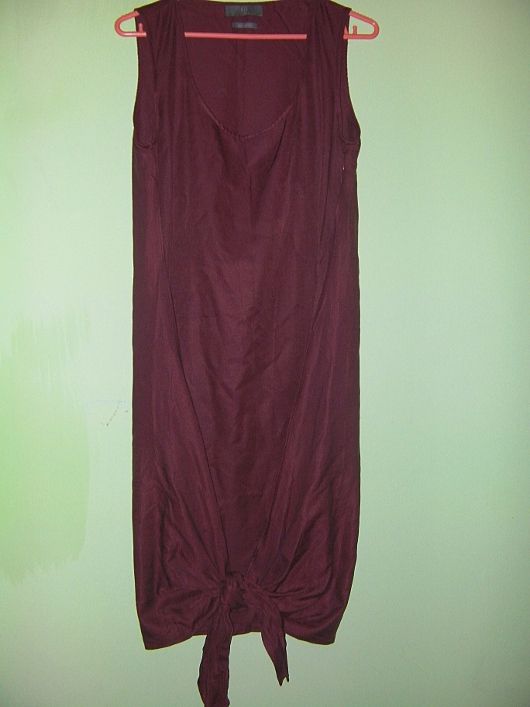 (10)
My "little black dress" is this burgundy McQ by Alexander McQueen number (£300 from net-a-porter). It's positively demure ‒ and the knot at the bottom, which resembles a blooming flower when worn, is very, very pretty.