Since Rajesh Khanna's recent passing a lot of people have been searching for deets on his long-time ex girlfriend, Anju Mahendru. I figured I'd make it easier for you and do a little 101 on her here. xoxo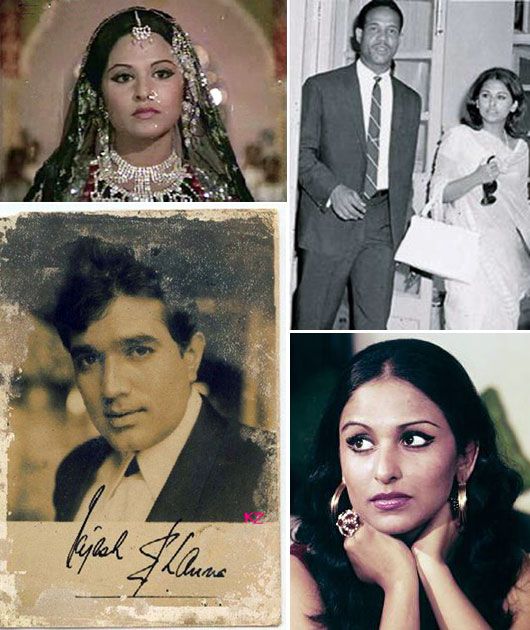 Anju Mahendru was born in Dehradun and was most well known for her relationship with Rajesh Khanna, she was also briefly engaged to the cricket player Gary Sobers.
According to Wikipedia Anju Mahendru started modelling when she was just 13, discovered by poet and lyricist Kaifi Azmi who recommended her to Basu Bhattacharya. Basu cast her in Uski Kahani in 1966. She later went on to act in films such as Jewel Thief, Bandhan, Dastak. She never quite made it as a leading lady so moved on to character roles. She made a comeback in the 1990s on television in serials like Hamari Betiyoon Ka Vivaah, Geet Hui Sabse Parayi and Ek Hazaaron Mein Meri Behna Hai. Most recently you've seen her as Ritu Bajaj in Page 3, I Hate Luv Stories as Jay's mom and The Dirty Picture as the journalist Naila.
Love Life & Rajesh Khanna's Passing
Before meeting Dimple, Rajesh Khanna was madly in love with Anju Mahendru. The couple was in live-in relationship for seven years. But due to some differences they separated and did not speak to each other for next 17 years.
Later she and Gary Sobers had a whirlwind romance and were supposedly even engaged. The West Indian legend and the Indian actress met when the West Indies cricket team came to play in India in the '60s. But they were destined to part. Much later, in his autobiography, the all-rounder said the main reason for their split was Anju's parents, who were completely against their daughter getting engaged to a black man.
As per the TOI she continued to be the eternal 'other woman' in superstar Rajesh Khanna's life. Filmmaker Mahesh Bhatt, who first met Anju after her break-up with Khanna in the house he gifted her, said, "After I learnt of Khanna's death through the media, I thought of Anju because I knew she would be affected by his death. I managed to reach her late at night and learnt that Khanna and Anju had got together in the last years of his life. She used to take care of his medical needs and even accompanied him to hospital. Holding back her tears, she told me, 'My only consolation is that I was holding his hand when he took his last breath'."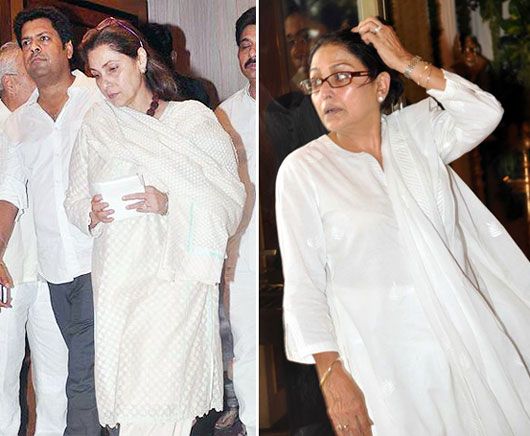 As I mentioned, Anju Mahendru and Dimple Kapadia, came together to organise Rajesh Khanna's funeral formalities and seemed quite amicable through the whole thing.
She was present at the Vile Parle crematorium where the superstar has been laid to rest. The actress broke into tears when the last rites were performed. She collapsed when his grandson Aarav light his pyre. Anju stood by Kaka's side during the last days of his life. She used to visit Aashirwad quite often and took care of Kaka.In fact, Dimple and Anju used to come in rotation to Aashirwad to look after Rajesh Khanna.