A wise person once said "a real super shopper is the one who knows the hidden treasures of the city". Team Missmalini is one of the 9 lucky teams from across the globe that will visit Hong Kong for the extraordinary shopping competition – the Visa Go Hong Kong Super Shopper 2012, organised by Hong Kong Tourism Board and Visa.
This will be my first visit to Hong Kong, and I'm really excited to go (especially during the Shopping Festival). I've been doing my research on the Discover Hong Kong website, and have narrowed my wish list down to 10 things I plan to explore on this adventure!
1) Sky100 Hong Kong Observation Deck.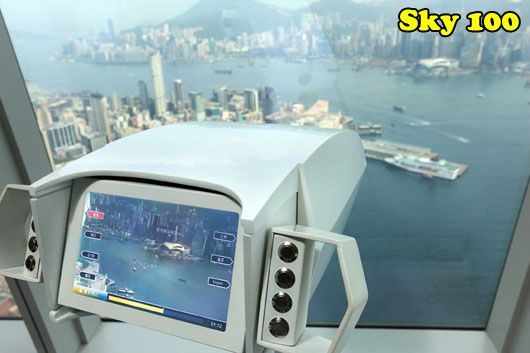 This is the highest indoor observation deck in Hong Kong and you can go right up to the 100th floor of the International Commerce Centre, the tallest building in town. Watch this video to know why this amazingly tall building has made it to my list.
2) Causeway Bay.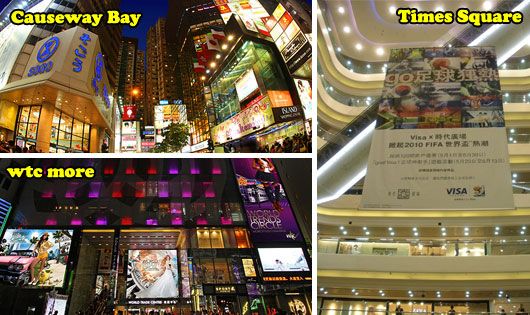 This is one place in Hong Kong which I will truly worship during my visit. Causeway Bay is the epitome of Hong Kong's shopping scene – Lee Gardens, Times Square, Fashion Walk, SOGO Department Store, wtc more, Island Beverly Centre, and Jardine's Crescent street market are just some of the amazing places to shop. You will find me buying everything from shoes, electronics, beauty products, food, home accessories. and more.
Psst! I hear there is a six-storey Forever 21 store at Causeway Bay, which means 6 levels of awesomeness.
3) Starbucks.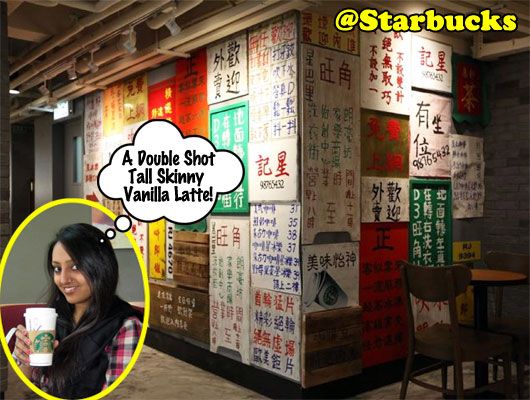 I am a total sucker for Starbucks coffee! I know having Starbucks on my wish list seems bit off, but I've read that the Starbucks on Sai Yee Street is a two-storey unique concept café that has a Hollywood movie theme. How cool is that?!
4) The Happy Valley Racecourse.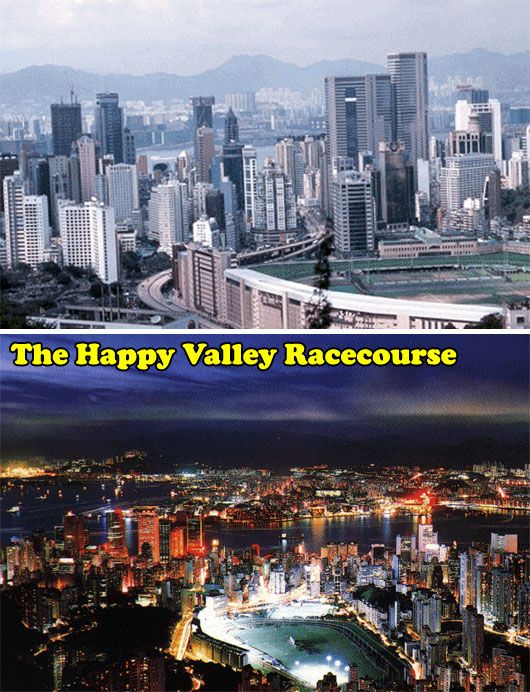 Happy Valley has been the heart of Hong Kong since 1846, and the city is said to have grown around this racecourse. Gambling is one of the favourite past times of the people in Hong Kong. To me this looks somewhat like a Roman amphitheatre.
5) Bo Innovation.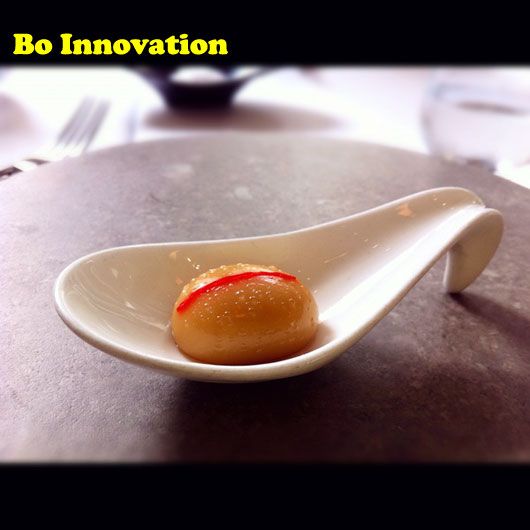 This 2 Michelin star restaurant serves X-treme Chinese Cuisine – a combination of old recipes, with modern ingredients and cooking techniques. I would love to taste some deconstructed, yet authentic, dishes here.
6) The Street Food.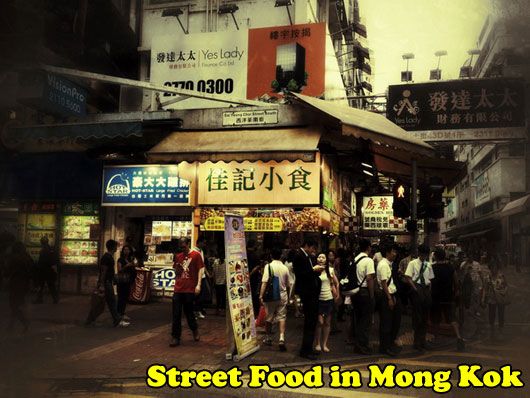 The  Temple Street Night Market is one of the popular places for street food in Hong Kong. They have everything from seafood to tofu, for the veggies. I am definitely going to try the local desserts – Mini Egg Puffs and Saqima (a type of caramel fritter).
7) Lan Kwai Fong & SoHo.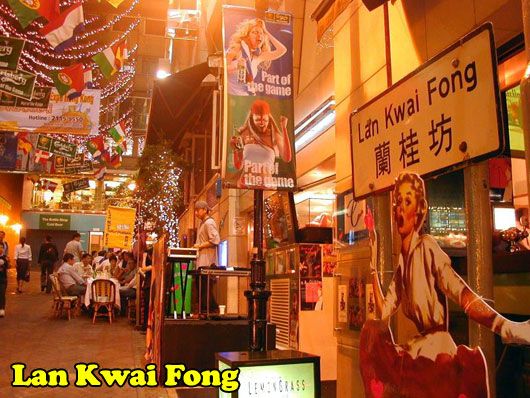 When it comes to Hong Kong nightlife, Lan Kwai Fong (LKF) seems like the best place to be. It is a small square of streets with multiple places for eating, drinking, and clubbing. SoHo (South of Hollywood Road) is a more up-market partying area, as compared to LKF.
8) The Markets in Mong Kok.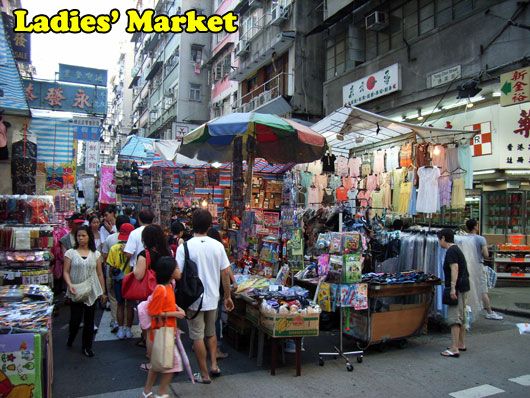 The area of Mong Kok in Hong Kong is the worlds most populated area, and has a variety of streets and markets for different types of products – Goldfish Street, Flower Market Road, Temple Street, and so on. They even have a Photocopy Street near an area with all the schools! But the Tung Choi Street – a.k.a. Ladies' Market – is the place I have got my eyes on.
9) Ngong Ping 360.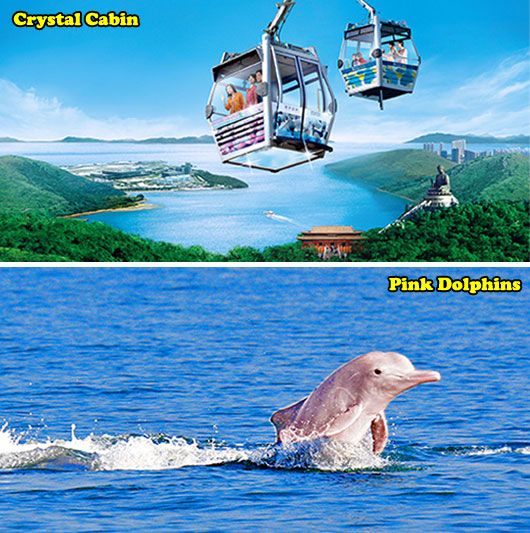 Ngong Ping 360, consists of a crystal cable car ride and a visit to the Ngong Ping Village located on Lantau Island. I've read that you can take a boat ride to see Hong Kong's pink dolphins. So cute! Def the dolphin of choice for Team MissMalini 🙂
10) Take a Ferry to Macau.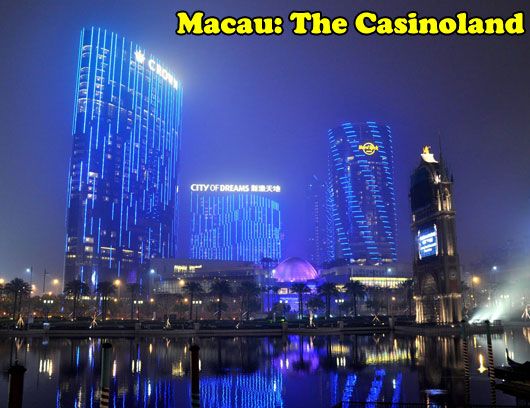 Macau, the gaming capital of Asia (and by gaming I mean gambling), is just an hour away from Hong Kong by ferry. I would surely like to try my luck at this Casinoland and play some Roulette at the City of Dreams, Venetian, the Sands, or the Wynn.
We will be given mobile phones to click images of the hot and cool places in the city with HK InstaYay. Watch this video to get a glimpse of what our Instagramming experience will be.
Confession(s): I am a Shopaholic, I love to Travel and I am a Food lover too, so Hong Kong seems to be the most perfect place for me to completely spoil myself. I am looking forward to meeting all the other contestants and having truck (or ferry, or cable car) loads of fun with them!