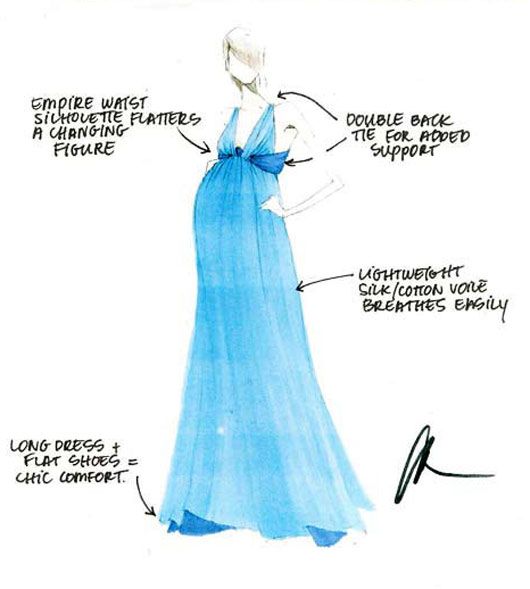 Pregnancy is one of the most fulfilling experiences a woman travels through (so I've heard). But when you are several sizes bigger, with shifted proportions and on a hormonal roller-coaster, dressing up can be stressful.
While researching for a shoot with the very pregnant and stunning Parul Kakad, I stumbled upon various celebrity mommies enjoying their baby bumps in style. So I thought I'd share their style tips for any mommies-to-be out there!
1) Gwen Stefani: The Casual Chic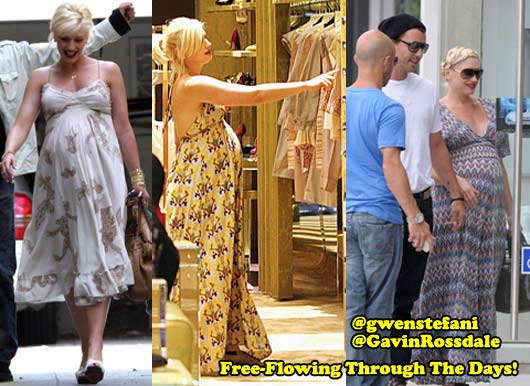 As a musician and a mother, Gwen Stefani has always been the cool chick. She makes fashion statements all the time, and has pulled off a very successful fashion line season after season. When she was pregnant she rocked some very cool looks by following the basic fashion rules for pregnant women; comfort, utility, and being fabulous. Often seen in free-flowing summer maxis, her look was perfect for shopping around the city, coffee with the girls, or taking a romantic stroll. You can follow her boho-style by playing with prints (tiny prints always), bright colours, and accessories.
Add on tip: Like Gwen, you too can step it up. To get a little more out of your look, try some pretty princess braids and experiment with hair accessories.
2) Pink: The Rocker-Chick Keeping It Real
If you have always been a girl who bends the rules, Pink is your woman. She has never been your average 'girly girl', but she surely looked like a whole-lotta-woman through her baby bump days.  If you prefer to stay away from the fuss, try using basic solid colours, even classic blacks & whites. In the pictures above Pink is seen in solid black and white outfits, with different styles and silhouettes. It saves you the headache of matching colours, and gives you length while defining your curves.
Add-on Tip: Now is the time to bring out those accessories. Cuffs, bangles, bags, rings, chains, bracelets, sunglasses, hats… whatever you can get your hands on. Just be sure to always balance it out.
3) Christina Aguilera: The Glam Diva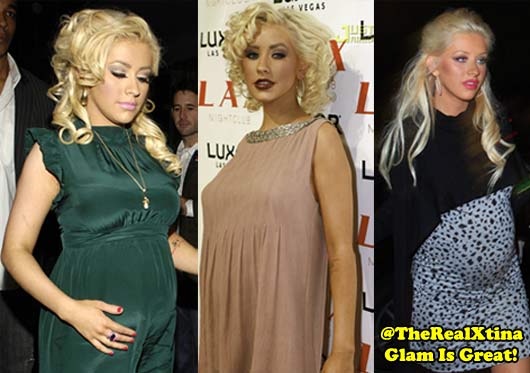 From girls who don't give a damn, to the ones who do, Christina Aguilera – with her never fail diva hair and make-up – offers tips on how to add glamour to your pregnancy look. Whether its touch-n-go fits, or figure hugging outfits, Christina always glosses it up with make-up and hair to suit the occasion. You can choose from dark eyes & muted lips, or light eye-shadow with luscious popping lips. Needless to say, the trick lies in balance – after all, too much can be… too much.
Add-on Tip: If you chose a shiny, metallic dress then keep your make-up almost nude (maybe just defining your eyes).
4) Heidi Klum: Red Carpet Ready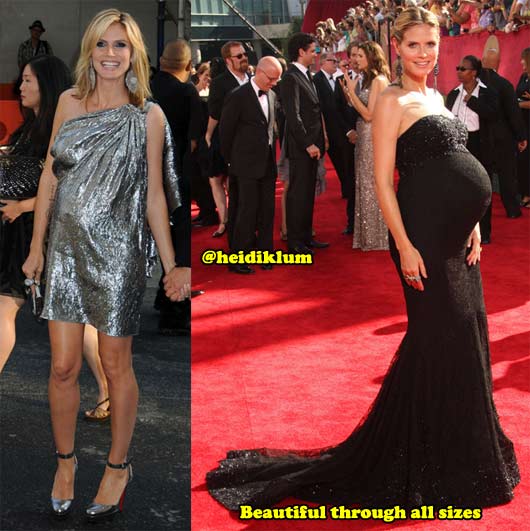 The often-pregnant Heidi Klum loves the baby bump. A mother of four, she emitted a moonly glow through all her pregnancies, never afraid to wear a figure hugging gown on the red carpet. Klum has made appearances in just about every baby bump stage there is, always choosing the appropriate length and cut.
Add-on Tip: In your first 2 trimesters experiment with shorter hems and maybe some kitten heels to shape your legs. As your bump grows, it's advisable to opt for a longer, slimmer silhouette. Try the beautiful and whimsical mermaid silhouette!
5) Konkana Sen Sharma: Seizing The Beauty of The Bump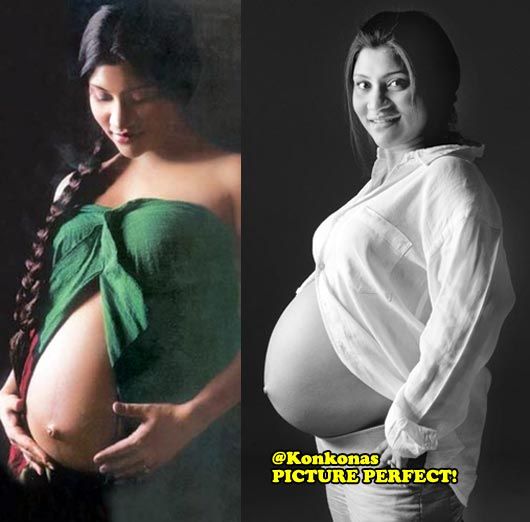 Pregnant women have great skin and radiate natural beauty, so find a good photographer and do an intimate shoot to forever the capture the moment. Konkona Sen Sharma had some beautiful pictures taken to remember her experience.
You should choose a photographer who you are comfortable with, and help you figure out what kind of spread suits you best. Some actresses and mothers have graced magazine cover pages having shed all their clothes to capture a more human side of their pregnancy, but do whatever puts you at ease.
Add-on Tip: Ask help from a stylist to drape you, if not dress you. You will enjoy the experience and treasure it forever.
I hope this piece inspires you to experiment with your baby bump. You have 9 months to enjoy, so step out, shop, dress and repeat! Stay tuned for posts from the Desi Mom Diaries on Parul's journey through her pregnancy.