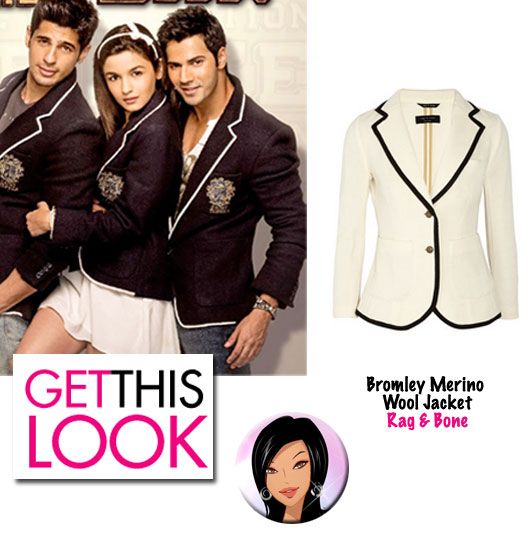 Student of the Year has been creating a big buzz fashion-wise, drawing comparisons with the mega-hit show Gossip Girl. (Psst! We were the first to catch it.) Alia Bhatt's character dripping into some gorgeous labels has got us rethinking our wardrobes.
In the flick the characters all sport piped blazers emblazoned with the school logo – which is a very preppy look. Take inspiration from them by snapping up a similar looking one from Rag & Bone. Pair it with boyfriend jeans and heels for a stylish off-duty look.
How would you wear yours?