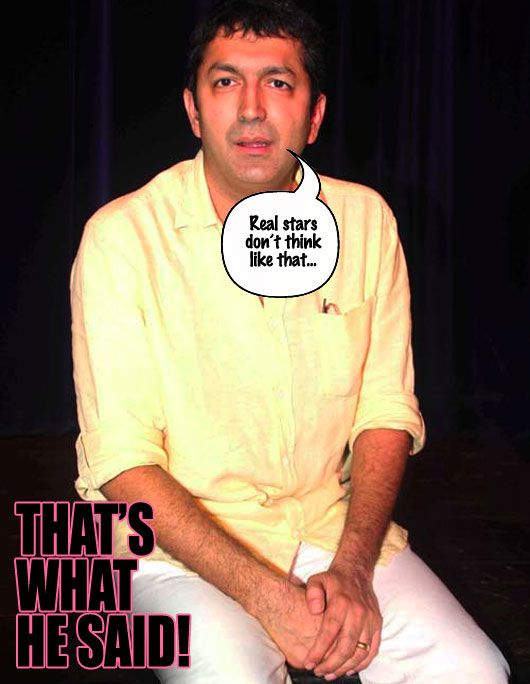 Remember when Ayushmann Khurrana was said to have signed on a film with Kunal Kohli? We later heard that Ayushmann had dropped out of the film because he felt he didn't get the right pairing – Ayushmann claims that he had agreed to work on the project only if an established actress was signed opposite him, but apparently that didn't happen. Seemingly upset about this, Kunal took to Twitter early this morning to comment on the subject, and clarify one rumour in particular. Here's what he said.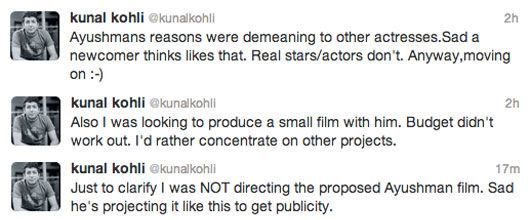 Kunal also told TOI:
"Ayushmann is one film old. He can have a wish list of actresses, but he should be realistic about who wants to work with him as well. I have always cast actors according to the role. It is quite demeaning for anyone to say X or Y actress is small. No one should talk like that. I don't put actors in categories like A B and C. It's sad newcomers like Ayushmann are thinking like that. I never promise anyone any 'list' of actors. I also don't decide my cast according to an actor's demands. I cast according to the role. Moreover, the budget of the film exceeded what I had in mind. I was looking at making a small-budget film with [Ayushmann] and a new director. But since the budget didn't work out, I decided not to make this film and concentrate on other projects instead."
What's your take on the matter?