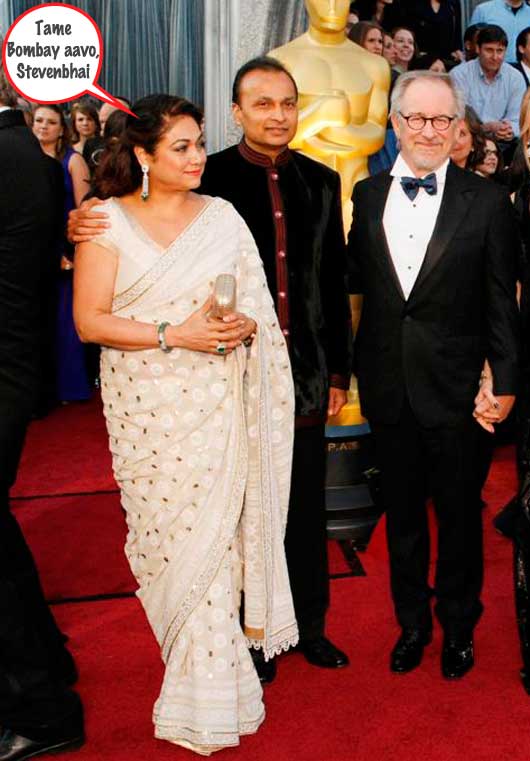 If you're a fan of Steven Spielberg (no introductions needed there) and have not yet been invited for the high-profile party being hosted by Anil and Tina Ambani for him tomorrow night, you might want to hang around the lobby of the Taj Mahal Hotel where he will be staying with his wife.

Spielberg landed in Mumbai today and if you must know, the team at Reliance has been planning his visit for the last three months.
Among those invited for the party where Spielberg will share tips on film-making include Rajkumar Hirani, Anurag Kashyap, Farhan Akhtar, Zoya Akhtar, Abhishek Kapoor, Habib Faisal, Ram Gopal Varma, Sanjay Leela Bhansali and Farah Khan among sixty-one other Bollywood personalities.


We only wonder if he'll be wearing Arjun Khanna's bandghala to this super soiree or one of his snazzy Tom Ford suits?